Private Covid tests 'must undergo independent validation'
Latest
Private Covid tests 'must undergo independent validation'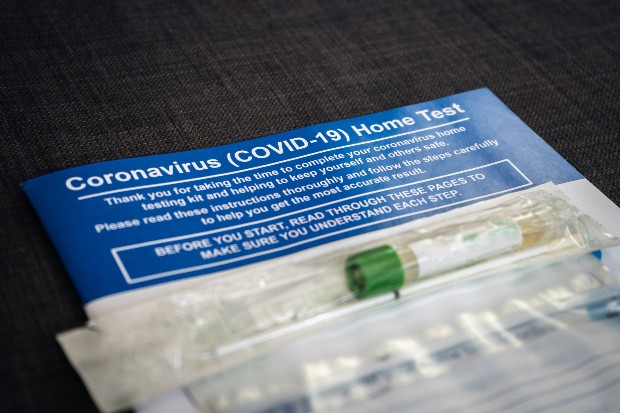 The Royal Pharmaceutical Society's chief scientist Gino Martini has urged the Government to ensure Covid-19 tests sold on the private market have been put through the same rigorous validation process as those provided on the NHS.
Concerns over the effectiveness and accuracy of Covid tests sourced from private providers has given rise to fears that people could unknowingly be spreading the disease if given a false result.
Last month the Government said it would set up a validation regime requiring manufacturers to register on an online portal, with UK-based retailers, distributors and manufacturers facing sanctions if they try to sell unvalidated tests. The Government said this would also apply to overseas companies who are importing tests into the UK.
The RPS said it is concerned "there is no legal requirement for independent validation of private Covid-19 tests" and told the Department of Health and Social Care that a "transition period" is needed "to enable current tests that are already available to get validated."
"Patients need reassurance that the Covid-19 tests they use have met high levels of checks for safety, accuracy and effectiveness," Mr Martini said.
"It's vital that private tests go through the same independent validation process as those available on the NHS before they are made available to purchase. Without this process, we can't be certain of the complete reliability of these tests. As a result, this can impact on how people act on the results of their tests, which could potentially put themselves and others at risk."
Mr Martini said tests should only be "made available from regulated healthcare sites such as a pharmacy."
"This means that vital interventions can be made to ensure the safety of the patient and advice is given on social distancing and isolation measures they may need to take," he said.
"The public and healthcare teams need appropriate guidance that will help them understand to only use and distribute tests that have undergone the required validation procedures."
Sponsored
This video offers advice and inspiration from pharmacist Ade Williams that you can use to improve your men's health offering
Understand the important role oral rehydration products play in helping prevent dehydration after illness
Record my learning outcomes
Latest
Inspiring stories related to health, fitness and the pursuit of wellbeing