Plans for 'wider involvement' of pharmacies in vaccinations
Latest
Plans for 'wider involvement' of pharmacies in vaccinations
In Latest
Discover the latest pharmacy news with daily updates and information to keep you in the know.
Bookmark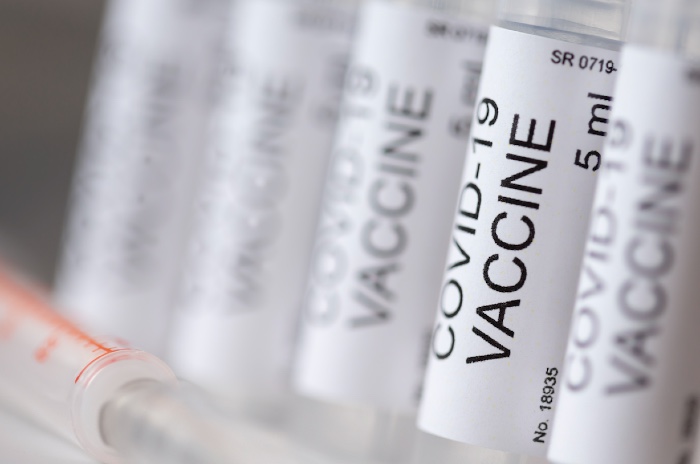 Plans are underway to look at how more pharmacies can be involved in the Covid-19 vaccination programme, the PSNC has said, adding that it hoped to share details "very soon".
The negotiator said yesterday (Sunday January 10) that community pharmacy bodies have sat down with the Department of Health and Social Care and NHS England & Improvement and that there was general agreement "on the benefits of using more community pharmacies in the national vaccination effort".
Boris Johnson has said around 200 pharmacies have been designated as vaccination sites and may begin operations from today, but concerns have been raised in recent days that the wider pharmacy network is not being utilised.
However, according to the PSNC work is now underway to determine what is feasible for the sector and how pharmacies "can best be used to complement the existing network of larger vaccination sites," including timings and the number of pharmacies likely to be involved.
The Government's new Covid-19 vaccination delivery plan, published today, contains a reference to "large and small community pharmacy sites" offering vaccination services at a local level, along with general practice and primary care networks. Pharmacy Network News has approached the Department of Health and Social Care for more information.
"Community pharmacies are integral parts of local communities and will be accessible and approachable places from which to deliver vaccination," says the document.
PSNC chief Simon Dukes said: "Last week saw renewed interest in the role that community pharmacies can play in the COVID-19 vaccination programme following PSNC's national media push, and we were pleased to hear Ministers as well as Boris Johnson confirming that there will be a role for the sector to play.
"While it is positive that some pharmacies have already been selected by NHSE&I as local vaccination sites, we want to see the sector playing a far bigger role than this so we are pleased to have a commitment from all sides to work together on a plan. The pharmacy organisations are already working up proposals for this.
"PSNC's ambition is for many thousands of pharmacies to be used to deliver the AstraZeneca vaccine, which is logistically more suited to community settings. We know that patients will value this; that community pharmacies can do this; and that this would make a significant contribution to the national vaccination efforts.
"We hope to be able to share plans for this with contractors very soon so that they can make the necessary preparations and be ready to get going as soon as there is enough vaccine supply to enable smaller community vaccination sites like pharmacies to be stood up."
Latest
Discover the latest pharmacy news with daily updates and information to keep you in the know.
In Latest
Discover the latest pharmacy news with daily updates and information to keep you in the know.
Bookmark