Pharmacies denied drugs if not 'first line' wholesale customers
Latest
Pharmacies denied drugs if not 'first line' wholesale customers
In Latest
Discover the latest pharmacy news with daily updates and information to keep you in the know.
Bookmark
By Neil Trainis

Some pharmacies are reportedly being denied medicine supplies by certain wholesalers with whom they are not 'first line' customers, a member of the PSNC's funding and contract subcommittee has said.
Independent contractor David Broome, who acts as Yorkshire regional representative on the PSNC, told Independent Community Pharmacist the negotiator has received more than 320 reports relating to over 60 drugs where wholesaler and manufacturer quotas have hindered pharmacies' ability to source medicines.
Pointing to reports the PSNC has been gathering via an online reporting tool since June, Mr Broome warned drug quota allocation restrictions appeared "to be on the increase". Three-quarters of respondents say quotas have led to delays in a medicine being delivered.
Wholesalers denying supply
In addition, there are also cases where wholesalers "have denied pharmacies the supply of a drug if they were not a first-line customer of that wholesaler," Mr Broome told ICP.
In some cases, he said, "orders were successfully transmitted and accepted by a wholesaler's electronic ordering system but stock failed to arrive with the usual delivery".
He added: "When this was followed-up by contractors, they were advised that stock was restricted due to a low quota allocation or because the supplier was not their first-line wholesaler.
"This is unhelpful as, when a wholesaler quotes a delivery date, it sets an expectation that stock will be received and re-ordering would further impact on the pharmacy's quota allocation."
'Poor communication'
A third of respondents have reported staff spending over two days trying to obtain a drug affected by quota restrictions, while almost half have been unable to source medicines "despite completing requested prescription validation".
"For solus drugs that cannot be obtained from alternative wholesalers, interruptions to deliveries also led to significant delays," said Mr Broome, who also claimed poor communication between wholesalers and manufacturers was contributing to the problem.
"For example, in cases where wholesalers have refused supply, contractors subsequently contacted the manufacturers directly to obtain stock who then referred the contractor back to their usual wholesaler without any resolution," he said.
Pharmacies 'caught in the middle'
Mr Broome said the PSNC has issued a series of recommendations to suppliers to address the problem, such as regular reviews of existing quotas based on ordering history, ending zero quotas, using export restrictions to limit wholesaler dealer licences and relaxing minimum spend surcharges for drugs affected by quota restrictions.
Urging pharmacies to continue reporting problems caused by quotas on the PSNC's tool, he said: "There are often disputes where a wholesaler says they have no stock and the manufacturer says that the wholesaler does, with pharmacies getting caught in the middle."
Martin Sawer, the executive director of the Healthcare Distribution Association which represents pharmacy wholesalers, told ICP: "PSNC sends these reports to HDA and we pass all individual pharmacy contractor issues reported to PSNC on to the relevant wholesaler. It is now the individual wholesaler who will be working to resolve any issues with each specific contractor."
Sponsored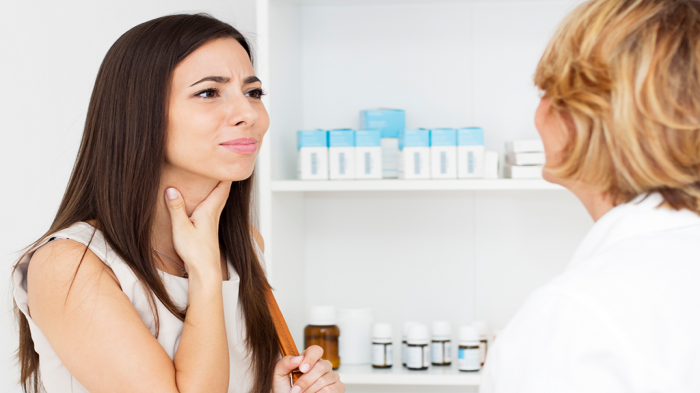 Sponsored education
This module will help you to understand and educate customers about the risks of antibiotic resistance, and recommend products to help them effectively manage their sore throat symptoms.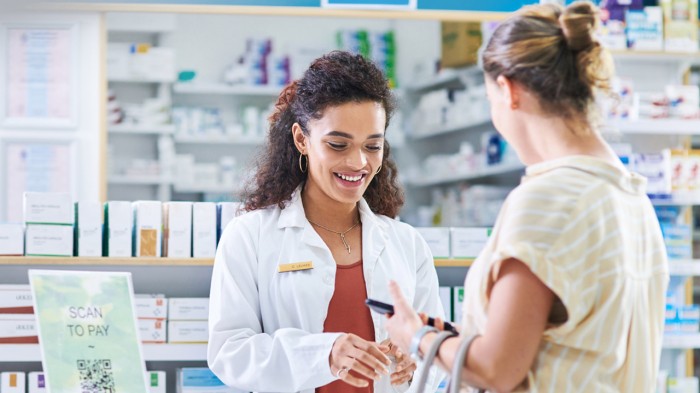 Sponsored education
Refresh your knowledge on managing mild to moderate pain and understand when a combination product can help.
Record my learning outcomes
Latest
Discover the latest pharmacy news with daily updates and information to keep you in the know.
In Latest
Discover the latest pharmacy news with daily updates and information to keep you in the know.
Bookmark