Pharmacies giving 17 unpaid consultations per day
Latest
Pharmacies giving 17 unpaid consultations per day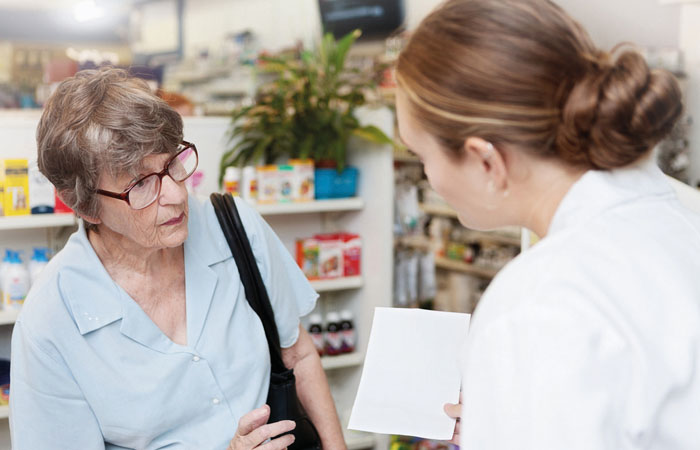 The average community pharmacy in England conducts 17 'informal' patient consultations each day, PSNC's latest advice audit has found.
The negotiator has today (May 27) published the findings from an audit of almost 6,000 pharmacies earlier this year, revealing that the sector as a whole carries out 1.1 million unpaid consultations per week, and a projected 58 million over the year.
A total of 114,898 informal consultations were carried out over the one-day audit period, with the results indicating that each week around 730,000 patients seek advice on symptoms and 263,00 present at the pharmacy for help managing an existing condition.
The average consultation lasted just over five minutes, with 54 per cent of all consultations leading to the sale of a medicine. Informal pharmacy consultations prevent 74 GP appointments for every surgery in England each week, the data suggeats.
This unpaid work is taking place against a backdrop of workload-related stress, said PSNC, highlighting that 61 per cent of pharmacy teams reporting intense pressure at work.
The findings will be used by the PSNC to drive home the value of the sector in its negotiations with Government, as well as to highlight the role pharmacies have played during the pandemic and to help the negotiator seek "improvements" to the Community Pharmacist Consultation Service.
PSNC chief Simon Dukes said the results "showcase the incredible work that community pharmacies do every single day and the value that this brings to their patients".
"They also explore the Covid impact – the additional pressures this has brought for the workforce and the increasing reliance the public has had on pharmacy services during the pandemic".
Boots UK chief pharmacist Marc Donovan said: "PSNC's audit provides some of the strongest evidence yet of the value of community pharmacies. The role of pharmacists is so much broader than dispensing medicine. Today's pharmacists also provide a range of clinical services like vaccinations and testing, give expert health advice and can prescribe some medicines as well.
"This report also highlights the critical role pharmacies have played in the provision of healthcare services during the pandemic
"We look forward to working with the NHS to further develop a model that provides even more opportunities for patients to easily access services via our pharmacies, whilst producing the best possible patient outcomes."
Sponsored
Sponsored education
Safely recommend the most effective laxative for every customer with constipation
Sponsored education
Viatris has created this short video based on a publication reviewing global research into the potential impact of the Covid-19 pandemic on mental health. It identifies six areas where psychiatrists can play a role in supporting people's mental health through these difficult times.
Record my learning outcomes
Latest
Inspiring stories related to health, fitness and the pursuit of wellbeing