Number of pharmacies hits lowest point in five years
Latest
Number of pharmacies hits lowest point in five years
In Latest
Discover the latest pharmacy news with daily updates and information to keep you in the know.
Bookmark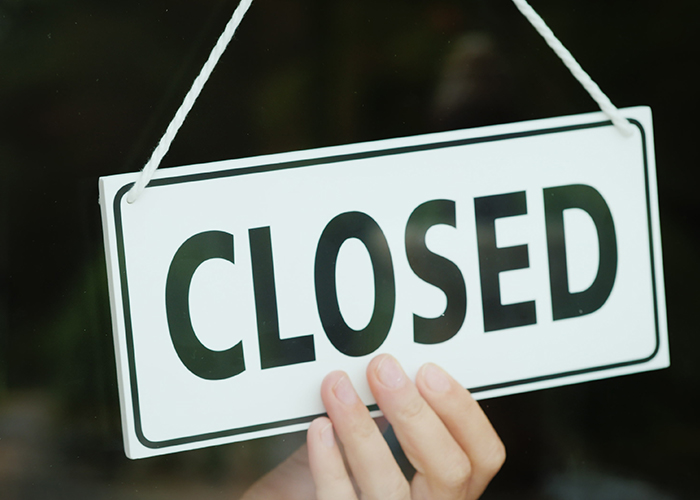 The number of community pharmacies in England dropped to its lowest level in five years by the end of March 2020 while prescription volumes continued to rise, new NHS BSA data reveals.
NHS BSA's report on general pharmaceutical services between 2015-16 and 2019-20 shows that during the financial year ending March 2020, 239 new pharmacies opened while 405 closed. This was the highest number of closures in a single year, with both of the previous years seeing 347 closures.
There were 11,826 active community pharmacies and 112 active appliance contractors in 2019-20 – "the lowest number of active contractors since 2015-16," according to the BSA. Pharmacy numbers rose from around 11,949 in 2015 to just under 12,000 two years later before they began falling the next year.
Distance dispensers up threefold
Of the pharmacies active in 2019-20, 4,716 were independents and 7,110 were multiples. There were 390 distance-selling pharmacies in 2019-20, triple the number in 2015-16.
The number of pharmacies dispensing between 6,000 and 8,000 items each month increased from 2,457 to 2,644 over the five-year period, while pharmacies dispensing up to 2,000 items each month dropped from 504 to 460.
Of the four main NHS England regions, the north of England had the most pharmacies at 3,749 while London had the least at 1,904.
Meanwhile the total number of items dispensed has risen 4.07 per cent to 1.016 million over the past five years, while the average number of items each pharmacy dispenses rose by 5.15 per cent.
"Due to the lowest number of community pharmacies and highest number of items dispensed since 2015/16, the average number of items dispensed per pharmacy for 2019/20 is the highest of the previous five years at 87,600," said the BSA.
The proportion of items dispensed via the Electronic Prescription Service rose dramatically during the five years considered by the report, from 35.4 per cent in 2015-16 (when 355 million prescription items were dispensed via EPS) to 77.3 per cent in 2019-20 (808 million items) – an increase of 41.9 percentage points.
The BSA report also shows that the value of single activity fees received by pharmacies has gone up every year since 2015/16 from £920 million to £1,345 million – a 46 per cent increase.
PSNC: 'Pharmacies in a dangerous position'
Because the report stops at April 2020, the impact on pharmacies of the coronavirus pandemic is not considered, meaning current pharmacy numbers could be even lower as the crisis hits pharmacies financially.
Commenting on the increase in closures, PSNC chief Simon Dukes told Pharmacy Network News: "PSNC warned Ministers in February that many community pharmacies were in a very dangerous position as workload increased but no progress was made to release capacity. Despite contractors' best efforts (including dipping into their own money), many have had to make difficult decisions in recent years with sometimes disastrous impacts on staff and local communities.
"COVID-19 has worsened the situation. PSNC is still waiting for responses on its bids for a CPCF funding uplift and for the £370m in advance payments to be written off. HM Government must act: without this additional support we could see mass closures and redundancies in the next 18 months. This would have a catastrophic impact on patients and is utterly counterintuitive in a global health crisis."
Latest
Discover the latest pharmacy news with daily updates and information to keep you in the know.
In Latest
Discover the latest pharmacy news with daily updates and information to keep you in the know.
Bookmark