NPA: Self-checking still posing risk to patients
Latest
NPA: Self-checking still posing risk to patients
In Latest
Discover the latest pharmacy news with daily updates and information to keep you in the know.
Bookmark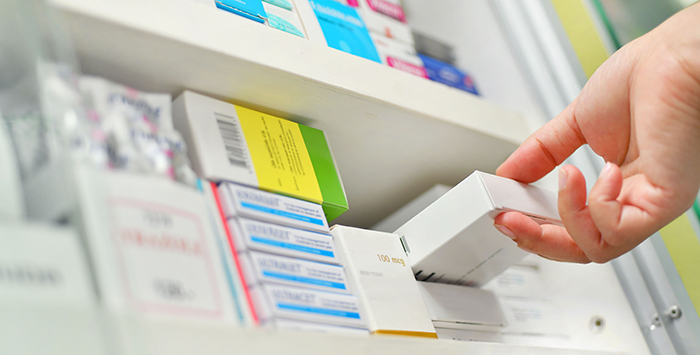 Pharmacists having to check prescriptions they have assembled themselves continues to lead to patient safety incidents, the National Pharmacy Association has reported.
In her Patient Safety Update for the first quarter of this year (published on April 25), NPA medication safety officer Leyla Hannbeck reported that 15 per cent of pharmacists "are still carrying out all steps in the dispensing process themselves, including the clinical and accuracy check of the assembled prescription".
Of those pharmacists whose self-checking led to incidents, 24 per cent provided the wrong medication to patients, often as a result of 'look alike sound alike' errors, Ms Hannbeck said. HRT preparations, topical applications, eye drops and inhalers were particularly susceptible to LASA errors (e.g. HYLO-Forte/HYLO-Tear eye drops or Spiriva Respimat inhalation solution/Spiolto Respimat inhalation solution).
As with the previous quarter, the majority of errors reported in the first three months of the year "did not involve a pharmacist," the report noted. Errors resulting in no harm (53 per cent) and 'near misses' (34 per cent) to the patient made up the majority of reported incidents.
Incidents jump 30 per cent
Compared to the last quarter of 2018, January to March of this year saw a 29 per cent increase in patient safety incidents reported to the NPA. Dispensing errors accounted for the majority of incidents that were reported, and February saw report rates "almost doubled" compared to January and March, which may be in part due to the Quality Payment scheme, Ms Hannbeck said.
'Work and environment factors' such as time pressures, distractions and staff turnover "continue to be the main contributing factor" at 34 per cent.
The Pharmacists' Defence Association's 2018 patient safety survey found that 49 per cent of community pharmacies surveyed reported that over a six-month period their working day had involved no self checking "around half the time or less", with just seven per cent reporting not having to self check "all the time".
The same survey suggested that few pharmacists working in the community sector think their workplace has safe staffing levels at all times.
CCG insulin switching posing a risk
According to Ms Hannbeck, "a number of incidents have occurred where the local CCG medicine management team has switched patients (both adults and children) who were previously stable on Lantus insulin to Abasaglar insulin due to cost saving measures."
"Although both of these brands contain insulin glargine and are biosimilar of each other, the patient resulted in unstable glucose levels because the patient was unaware of the change and became hypoglycaemic," the report said.
Ms Hannbeck's advice includes tacking a managed approach to insulin switches that involves blood glucose monitoring, and ensuring that all adult patients using high-strength, fixed combination or biosimilar insulin products should be issued with a patient booklet and insulin passport.
Latest
Discover the latest pharmacy news with daily updates and information to keep you in the know.
In Latest
Discover the latest pharmacy news with daily updates and information to keep you in the know.
Bookmark