NI tackles community pharmacy workforce trends
Latest
NI tackles community pharmacy workforce trends
In Latest
Discover the latest pharmacy news with daily updates and information to keep you in the know.
Bookmark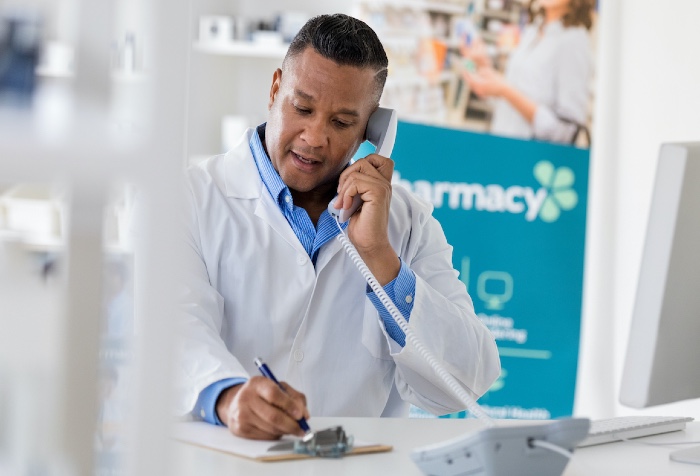 Sector leaders in Northern Ireland have announced plans to recruit more than 1,100 pharmacy workers over the next five years, as a Department of Health report reveals worrying workforce trends.
The recruitment drive will see current vacancies filled, as well as new roles created to help meet the need for new and developing pharmacy services.
Up to 560 pharmacists will be recruited across the community, general practice and hospital sectors, in addition to more than 600 pharmacy technicians.
Recruitment efforts will be supported by the 'Pharmacy Futures NI' joint campaign, launched today (November 9) by the Department of Health for Northern Ireland and professional leadership body Pharmacy Forum NI.
Today also sees the publication of a Department of Health report exposing trends in Northern Ireland's pharmacist workforce. In particular it paints a worrying picture of the community pharmacy workforce, with many pharmacists changing out of the sector or registering to work in the Republic of Ireland.
The DH said community pharmacists are increasingly dissatisfied with their role, citing pressures such as higher dispensing volumes, "antisocial" hours and a lack of appropriate breaks.
Pharmacists working in the community sector also feel they are "not valued" by the public health service, according to the report, a feeling less evident in those working in other sectors.
"This disparity, no doubt, has contributed to large numbers of community pharmacists seeking to practise in other areas."
Community pharmacists also reported feeling more 'professionally isolated' due in part to the pressure of bearing sole responsibility for all dispensary activities, as well as feeling they lacked a clear career pathway with opportunities for progression.
"More needs to be done generally to promote pharmacy as a career choice, attract people to job vacancies in Northern Ireland and retain people in their posts," said the Department of Health, .
Pharmacy Forum NI chair Sheelin McKeagney said: "Over the past decade in particular we have seen demand for pharmacists increase significantly as hospitals introduced seven day working and new roles have been created in the hospital and general practice sectors – many of which have been filled by experienced community pharmacists.
"While all of these factors have placed enormous pressures on the existing workforce, they have given us an opportunity to attract, recruit and retain more pharmacists into the sector in Northern Ireland."
Chief pharmaceutical officer Cathy Harrison said: "Over the last 30 years the… expanding clinical role of pharmacists, supported by pharmacy technicians and adoption of technologies such as automation and robots, has resulted in greater effectiveness and importantly better health outcomes for patients.
"Consequently, these professional groups are in high demand and this will only continue to grow in the coming years – bringing a need to recruit additional pharmacists, alongside skilled pharmacy technicians and pharmacy support staff."
Latest
Discover the latest pharmacy news with daily updates and information to keep you in the know.
In Latest
Discover the latest pharmacy news with daily updates and information to keep you in the know.
Bookmark