Over-50s flu jabs to begin on December 1
Latest
Over-50s flu jabs to begin on December 1
In Latest
Discover the latest pharmacy news with daily updates and information to keep you in the know.
Bookmark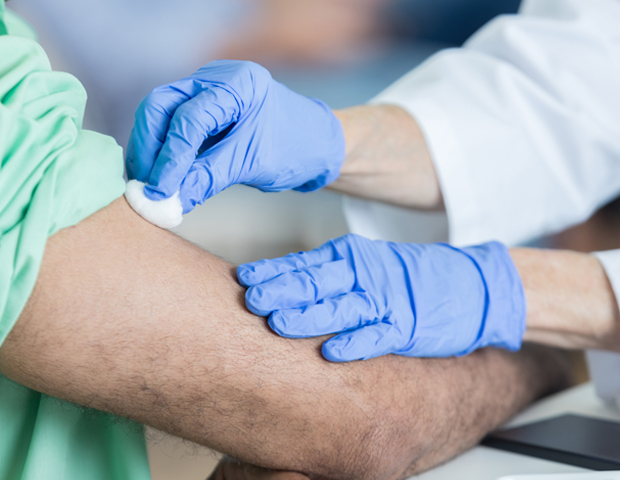 Pharmacies will be able to offer people aged 50 to 64 an NHS flu jab from December 1 as part of the expanded flu vaccination programme this winter.
The Department of Health announcement means that contractors can vaccinate this group of patients under the flu vaccination Advanced Service in less than a fortnight. Pharmacies will be able to draw on the government's centrally secured supply of vaccines (going via wholesalers) for the newly eligible group.
The PSNC says it is aware that the current availability of vaccine is still less than required to meet the immediate demand, but that deliveries of the DHSC's flu vaccination stock are now starting to arrive, with the majority of the manufacturers making their first deliveries of this stock this week. Over 7 million doses have been ordered.
The stock will be available to purchase from pharmaceutical wholesalers and pharmacies will pay for flu vaccines in the usual way. DHSC will advise which wholesalers have been allocated stock via the NHSBSA website, according to the PSNC.
Wholesalers should also alert customers when stock is available to order and will advise on delivery times, ordering limits and pricing information. Supplies of QIVe, QIVc and aTIV vaccines will be available and wholesalers will require pharmacies to complete a declaration before they can access the DHSC stock.
The DHSC issued guidance on accessing centrally held stock in early November.
Flu vaccine uptake is higher in all vulnerable groups except pregnant women compared with this time last year. Provisional data published by Public Health England on 20 November suggests 72.9 per cent of those aged 65 and over, 45.0 per cent of 2 year olds and 46.8 per cent of 3 year olds have been vaccinated.
The roll-out of the flu vaccine to over 50s is separate to any future Covid-19 vaccine roll-out, although people in due course will be able to receive the flu and Covid-19 vaccinations in parallel.
'Pharmacies should have been involved in planning'
Commenting on the announcement, Association of Independent Multiple Pharmacies chief executive Leyla Hannbeck said the failure of public bodies to involve pharmacies in planning flu jabs for 50-64s would have an impact on workload.
Ms Hannbeck said: "Once again, we are disappointed at not being involved in the planning stages. It is much harder to do this in December when prescription volumes peak due to over prescribing.
"The safe delivery of the service for patients is our members' key priority and we will do the best we can during the busy period of December but the resources are limited. We could have done much better with proper engagement as we might have been able to re-allocate some staff resource from November into December."
Latest
Discover the latest pharmacy news with daily updates and information to keep you in the know.
In Latest
Discover the latest pharmacy news with daily updates and information to keep you in the know.
Bookmark