Covid antiviral nasal spray available from Lloyds
Latest
Covid antiviral nasal spray available from Lloyds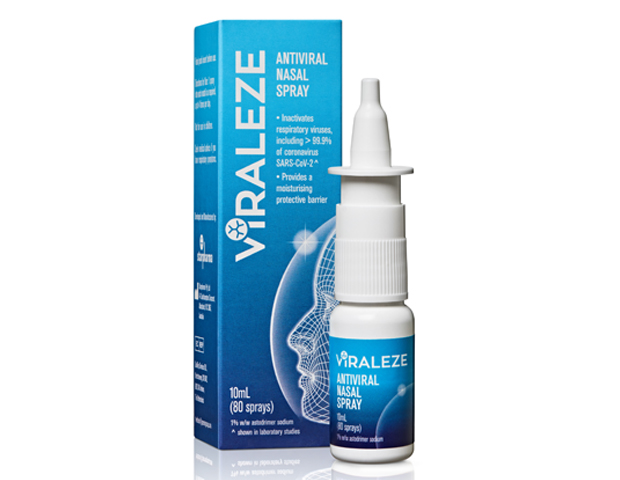 A novel nasal spray available exclusively from LloydsPharmacy claims to irreversibly inactivate nearly 100 per cent of SARS-CoV-2 within one minute.
Viraleze (astodrimer sodium) from Starpharma works against multiple strains of SARS-CoV-2, as well as a broad spectrum of other viruses including influenza, RSV, SARS and MERS. It targets the nasal cavity, the primary site where coronavirus typically enters the body, and can be used either before or after exposure.
It offers another layer of protection against respiratory infections along with vaccines, masks and physical distancing, says the company.
The UK will be the first country to launch this product. Rsp is £15. It is available from today (March 30) online at LloydsPharmacy.com and in-store from April 21.
Sponsored
Understand how different laxatives work so you can make the best recommendations for your customers
This video offers advice and inspiration from pharmacist Ade Williams that you can use to improve your men's health offering
Record my learning outcomes
Latest
Inspiring stories related to health, fitness and the pursuit of wellbeing