'Low capacity' pharmacies can give Covid booster jabs
Latest
'Low capacity' pharmacies can give Covid booster jabs
In Latest
Discover the latest pharmacy news with daily updates and information to keep you in the know.
Bookmark
A wider range of community pharmacies will be able to take part in the coming Covid booster jab programme as NHS England invites applications from "low capacity" sites capable of vaccinating 100 patients per week.
In a letter to contractors yesterday, NHSE confirmed that phase 3 of the Covid-19 vaccination programme will target double-vaccinated adults with booster jabs in two stages starting in September, as well as administering second doses to those who receive their first over the summer.
The letter says that following a "successful" pilot contractors will be able to express an interest in delivering vaccines "from a low capacity site" as well as the medium and large sites that are currently allowed to provide jabs.
"Pharmacy contractors can express an interest in administering 100/350/1000 vaccinations per week as agreed with the commissioner (NHSE) and subject to vaccine supply," explained the letter.
Following interim advice from the JCVI, NHSE said it planned to facilitate "co-administration of flu and Covid-19 vaccines in trusts, residential care homes, to housebound patients and in other residential settings".
Pharmacies will receive a £12.58 payment per vaccination, as well as an additional £10 for vaccinating patients or employees in a care home or residential setting.
Contractors will also be able to claim "further additional reasonable costs" for taking part in the programme, although this will principally be available to large and medium sites and only granted to smaller sites "by exception".
PSNC: Welcome development
Contractors who wish to participate in the booster vaccination programme must register their interest by 5pm on Wednesday July 28 – including those who have already delivered a vaccination service in phases 1 and 2. Phase 3 vaccination sites will begin to receive vaccine stock from the week commencing August 23 and will go live in the beginning of September.
"Community pharmacy has been a vital part of this historic programme and we are grateful to everyone involved," said NHSE. The organisation has previously said it expects up to a thousand pharmacies to take part in phase 3, up from the more than 600 that have participated in phases 1 and 2.
PSNC director of NHS services Alastair Buxton said: "For several months, we have been advocating for a wider role for the sector in any booster programme, so the release of the service specification for the phase 3 programme and the start of the expression of interest period is a really welcome development.
"The new low capacity site option will allow more pharmacies to play their part in the vaccination programme, alongside the established role the sector has in the annual flu vaccination programme."
Sponsored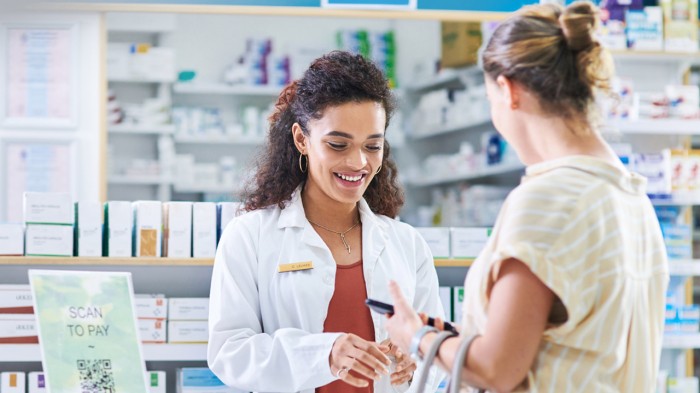 Sponsored education
Refresh your knowledge on managing mild to moderate pain and understand when a combination product can help.
Sponsored education
Identify the 5 key elements to address in your dry skin consultations
Record my learning outcomes
Latest
Discover the latest pharmacy news with daily updates and information to keep you in the know.
In Latest
Discover the latest pharmacy news with daily updates and information to keep you in the know.
Bookmark