Lloyds losses exceed £175m
Latest
Lloyds losses exceed £175m
In Latest
Discover the latest pharmacy news with daily updates and information to keep you in the know.
Bookmark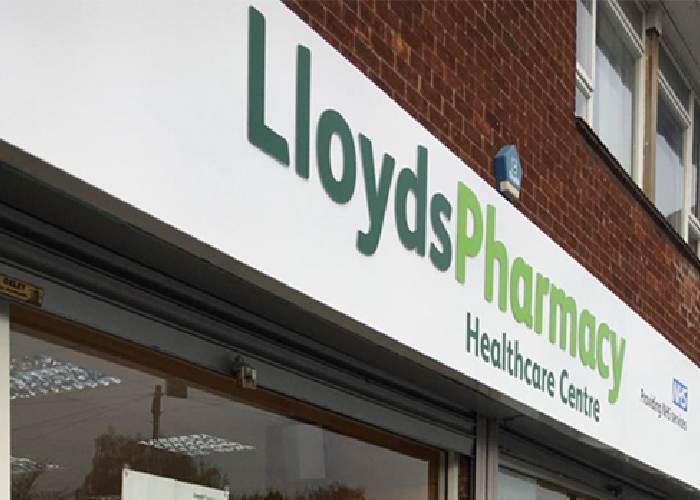 LloydsPharmacy's losses increased by just under 10 per cent in the year to March 2020, its latest accounts reveal.
The multiple's Companies House filing for the 2019-20 financial year, published on Wednesday June 23, shows a total loss of £175.5m, up 9.7 per cent on the £160m loss it made in the previous year.
However, the company managed to reduce its operating losses by over a quarter, down from £161m to £118m.
Overall turnover fell by 1.6 per cent to £19.5bn, which the company said was "largely attributed to the reduction of the LloydsPharmacy store portfolio in England as announced in the prior financial year".
The accounts were published just days after Bloomberg reported that US-based parent company McKesson was exploring a sell off of its European operations in their entirety.
'Aggressive' competitors
The report says: "The year to March 2020 was a challenging year as is reflected in the results [which] reflect reductions in Government reimbursement, the ongoing impact of the company's multi-year transformation initiative and impairments of certain of our investments."
The "aggressive targeting of patients by competitors" such as mail order pharmacies is cited as a risk to the business, potentially exacerbating a loss in market share also driven by its store closure programme.
And the new trading relationship between the UK and the EU threatens the uninterrupted supply of medicines to the UK and could impact workforce retention, said Lloyds.
However, the company says its "strategy of transforming our business into an omnichannel platform" has been popular with patients, in particular online pharmacy Echo which was acquired in 2019 and has grown substantially during the Covid-19 pandemic.
"The novel coronavirus pandemic… has validated our digital strategy as we realised significant revenue growth across our online offerings."
'Rationalising store portfolio'
The accounts state that while the Government funding model for pharmacies "remains challenging" the company is "rationalising our store portfolio, increasing efficiencies in our retail pharmacies and reducing administrative costs". The company declined to reveal how many pharmacies are affected by the current rationalisation programme when approached by Pharmacy Network News.
"McKesson Corporation continues to financially support our multi-year transformation that will enable us to deliver sustainable long-term profit growth," it adds.
The report says that LloydsPharmacy's status as a going concern is protected for the time being by McKesson's financial resources, with Lloyds directors assured the company will be able to access enough funds to cover its liabilities "for a period not less than 12 months".
As a result there is a "reasonable expectation" that the multiple will be able to "continue in operational existence for the foreseeable future".
However, it is does not specify how a potential divestment by McKesson of its UK operations could impact the multiple.
Lloyds: We are evolving
A spokesperson told PNN: "These accounts relate to the 2019/20 financial year, substantially pre-Covid-19. Throughout the last year, LloydsPharmacy has continued to innovate as we evolve towards a scaled omnichannel pharmacy approach.
"This allows patients and customers to interact with us in a way that is convenient for them, whether in person at a LloydsPharmacy store, through LloydsPharmacy Online Doctor for a consultation, or by managing the delivery of medications by Echo, our digital pharmacy. This positions LloydsPharmacy to be at the forefront of community healthcare throughout the UK, caring for over 9 million patients and customers every year.
"While community pharmacy strives to change to deliver more efficiency and higher value services for our patients, we also depend on more tangible support from landlords and suppliers, and importantly a more sustainable government funding model."
Latest
Discover the latest pharmacy news with daily updates and information to keep you in the know.
In Latest
Discover the latest pharmacy news with daily updates and information to keep you in the know.
Bookmark