Kar-go delivery bot begins delivery trials from Hounslow pharmacy
Latest
Kar-go delivery bot begins delivery trials from Hounslow pharmacy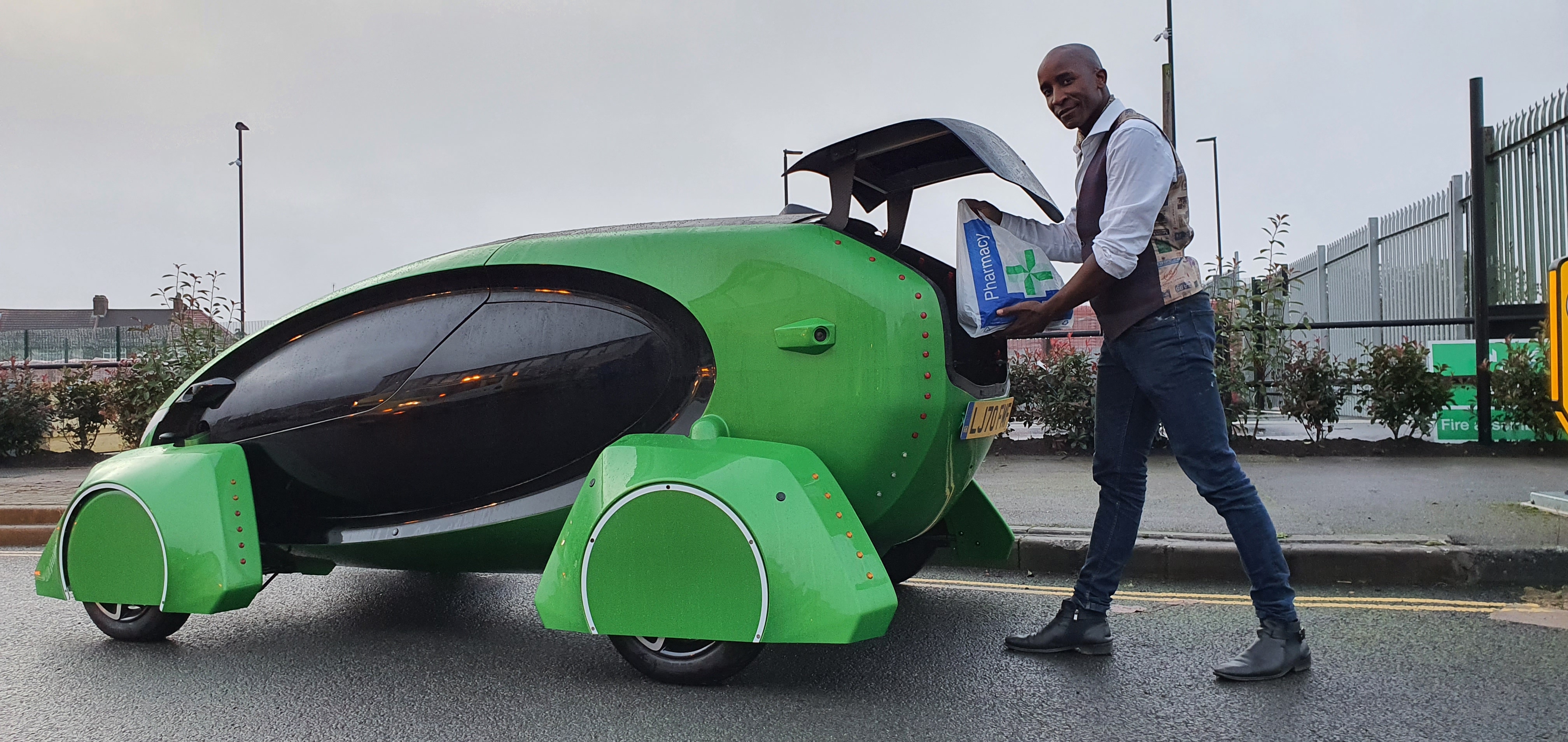 The UK's first autonomous delivery vehicle is trialling road-based deliveries from Hounslow East Pharmacy in West London to a nearby care home.
Kar-go, designed by British start-up Academy of Robotics, is the first such vehicle to travel on the roads in the UK. Designed to offer a contact-free form of delivery, the company has chosen to make its first deliveries from pharmacies to care homes.
It specifically chose Hounslow for its first trials as it is representative of semi-urban areas where a large percentage of last-mile deliveries occur, which it sees as a target market. Such deliveries can account for a third of the cart value, putting pressure on margins for both retailers and logistics companies.
Academy of Robotics custom-built the vehicle along with the software that controls it. The software integrates with a 'Command Hub' from which an operator has instant, secure access to remote monitoring and supervision of the vehicle while it is in autonomous mode. To comply with current legislation, Kar-go will have a safety driver on board during trials, who can take over at any time.
As an electric vehicle, the company says roll-out of this technology offers significant environmental and health benefits. According to the DfT's Road to Zero report, 33 per cent of the nitrogen oxide emissions from road transport were from vans and emissions from cars, and vans are reportedly causing around almost 10,000 early deaths annually.
Kar-go can travel up to 60mph and takes up to 3 hours to charge. It can carry up to 48 small parcels, stored on a conveyor belt in the vehicle, and uses artificial intelligence to calculate the fastest delivery route and sort the parcels. A smart phone app notifies recipients once their parcel arrives.
Sponsored
Sponsored education
Viatris has created this short video based on a publication reviewing global research into the potential impact of the Covid-19 pandemic on mental health. It identifies six areas where psychiatrists can play a role in supporting people's mental health through these difficult times.
Sponsored education
Common feeding feeding issues, including coloc, reflux and regurgitation, and some of the ways they can be managed
Record my learning outcomes
Latest
Inspiring stories related to health, fitness and the pursuit of wellbeing