Interview: Seb Hobbs, CEO, Well Pharmacy
Latest
Interview: Seb Hobbs, CEO, Well Pharmacy
In Latest
Discover the latest pharmacy news with daily updates and information to keep you in the know.
Bookmark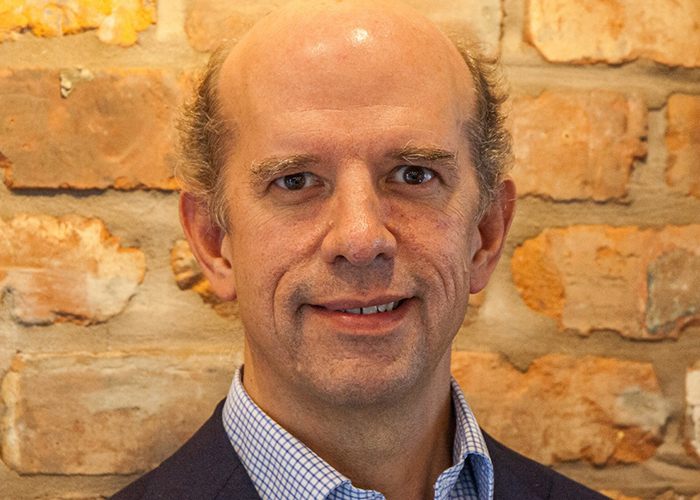 Exclusive: Seb Hobbs gives his first interview since taking the helm at Well Pharmacy, saying the multiple has kept sight of its strategic goals even in the midst of the pandemic. By Arthur Walsh
Throughout the Covid-19 crisis, community pharmacies have been under pressure like never before. Thorny issues like staff safety and patient demand must have made for a daunting in-tray for any business leader in the sector — and especially so for one still getting to grips with it.
Seb Hobbs had just nine months to settle into his role as Well Pharmacy boss before the pandemic struck, having joined from Signet Jewelers in June 2019. It has been a baptism of fire "to an extent", he acknowledges in a conversation with Pharmacy Magazine in mid-December, but he's keen to stress that he has steered companies through crises before.
"Fundamentally, it is about people — keeping them calm and focused," he says. The company set down three core mantras, he says, to inform its pandemic response: protect staff and patients, protect the business and "continue to build for the future".
Protecting the business meant keeping an eye on the balance sheet, maintaining the medicine supply chain and making sure staff got paid. A number of pipeline projects were also put on hold.
It was challenging, particularly in the spring peak when staff absence was high and retail sales suffered – but fortunately the business has never been in real danger, he says. Its security stems in part from its "well funded" position within the Bestway group.
But staff have been the real deciding factor, he says, as he pays tribute to the "frontline heroes" who have kept the business running. "Fundamentally, we are a people business."
Job losses
Hobbs describes his leadership style as pragmatic, strategic and straight talking. "It is important we know where we're going and why we are going there, and having clear measures and data to support that."
These traits came into play when the company made the difficult decision to axe the role of nonpharmacist branch managers (NPBMs), something many pharmacists cheered on but which also attracted negative press. "This is the kind of thing that hits the local newspaper," he remarks.
He is eager to contextualise the decision. "The reality, and I say this as an outsider to the industry, is that this is a low-margin sector – we're in a flat funding environment with rising costs. Those things are fairly self-evident and that was only exaggerated by Covid."
Towards the end of 2019 he launched a business-wide review that came to inform the new Delivering Well strategy. It identified ways to save on things that patients "don't see or care about". For example, "we had seven different types of MDS tray – by consolidating things like that you clearly get benefit".
It has also prompted a review of "the way we do things", including store leadership.
"What it showed was that where we are led by a pharmacist manager, across the spectrum of the measures we put in, whether that's commercial or clinical safety, the pharmacist-led business performs better."
As well as doing away with the NPBM role – approached in "the most respectful and transparent way" with those affected, he insists – the company simplified its management structure with a new area manager position to take some of the burden off those running stores. Sixty out of the 63 positions were filled by former NPBMs.
"We sought to find roles for everyone we possibly could," he says. (Fifty-two per cent of the company's 347 NPBMs have ended up remaining with the company in some capacity, a spokesperson later confirms.) Jobs have been cut elsewhere, he adds, including reducing the number of directors from five to four. "There is no indiscriminate approach [to job losses]. Fundamentally, the sector – certainly Well – had no choice."
Store numbers
What about store numbers? Some of Well's rivals, notably LloydsPharmacy, have shrunk their estate significantly in the battle to control costs. Hobbs says a few branches have been shuttered since he arrived – "I think 16". However, "if your question is whether it is our plan to have a mass reduction in the number of pharmacies, the answer is no."
Poorly performing stores are given a chance to improve before they are closed, he says. "We look at the pharmacy, the location, the performance and the team, and ask if there is anything we can make better. If the answer is yes, we give it more time. If not, we will look to reshuffle the deck."
He describes stores where, despite the best efforts of teams and management, "unfortunately they have just not performed in the way we would want".
Sometimes it is not actually their fault, he adds. Factors like GP surgeries relocating or rising rents are out of the branch's hands but can deal a fatal blow. Again, he insists the company approaches these decisions in a "very thoughtful way".
Strategic goals
Hobbs says one of the company's key aims during the pandemic has been not to lose sight of its strategic goals. So where does Well go from here? "In 2021, we need to continue to focus on our core business, which is prescriptions, NHS services and adding in private services, as well as growing our digital and retail business." New private services include vaccinations for hepatitis B and HPV.
"A crisis of any sort is an opportunity to reimagine things, so if the NHS clinical agenda continues to evolve, which I think it will, we will need to support our people on that journey." Covid-19 has accelerated the multiple's clinical ambitions, he says, adding that the company wants to be part of the vaccination programme.
He also wishes to drive home the point that investing in staff is a priority. For example, the company is modernising its L&D with a new app providing access to a clinical library. "Our highly trained professionals deliver the service for us; everything we do is achieved through them and with them."
Digital developments
One of the big stories of the Covid crisis has been the huge rise in digital EPS nominations, with all of the main players extending their reach significantly and LloydsPharmacy's Echo potentially closing the gap with Pharmacy2U. How has Well fared?
"First of all, as will be evident to any observer, digital usage in pharmacy is quite nascent. Covid did evidence an exponential growth for a period, but what we saw both for us and the market after that sharp rise, was that it then settled back to prior growth rates, albeit from a much higher base. "Over the last couple of years we're really proud to have built the third largest digital repeat prescriptions business in the country from what was a start-up over the last few years," he adds.
"What we're now looking at, which I think is probably more important, is thinking broader than just digital repeats." Hobbs talks about the changing customer journey with both physical and digital "touchpoints". Well will trial click and collect in the spring, with other digital offerings in the pipeline, which he can't yet disclose.
Sponsored
Sponsored education
Identify the 5 key elements to address in your dry skin consultations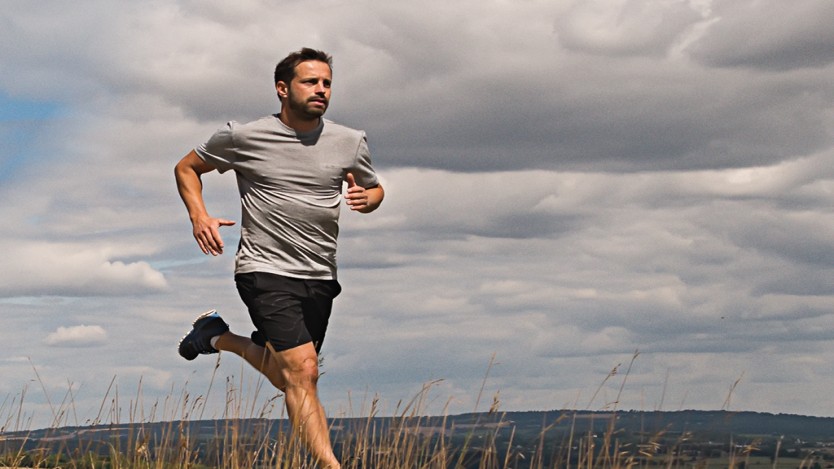 Sponsored education
Make the right recommendations to support customers to stop smoking
Record my learning outcomes
Latest
Discover the latest pharmacy news with daily updates and information to keep you in the know.
In Latest
Discover the latest pharmacy news with daily updates and information to keep you in the know.
Bookmark