Interview: RPS president Sandra Gidley
Latest
Interview: RPS president Sandra Gidley
In Latest
Discover the latest pharmacy news with daily updates and information to keep you in the know.
Bookmark
Despite some negative headlines the Royal Pharmaceutical Society is fit for purpose and looking to the future, insists Sandra Gidley – but there is work to be done. Interview by Richard Thomas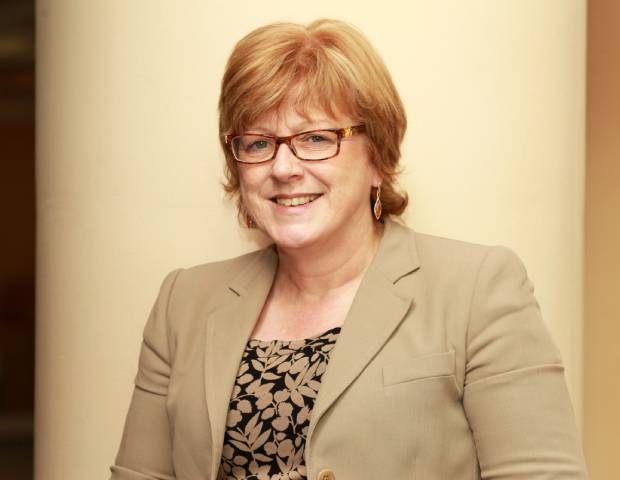 Sandra Gidley, newly elected as local councillor for Test Valley Council, had not originally intended to stand for the RPS presidency. The former Liberal Democrat MP had completed four "full on" years as English Pharmacy Board chair and had, in her words, an exit plan and a desire for a better work-life balance. "I didn't want to be the grumpy old git in the corner." So what changed?
"Various things. People were encouraging me to stand and the fact that a woman hadn't been RPS president [since the split in 2010] was a factor. But then I thought this was a fantastic opportunity to use my experience and background to take the organisation forward."
Gidley pays tribute to the "really important" work done by her two predecessors in the role but feels there is a need for the Society to be bolder in its leadership and clearer about what it stands for. She may have been the continuity candidate but is keen to put her own stamp on things. "We need to get on with it, frankly".
She could have added "without unnecessary distractions" because it has been a torrid period for the Society, which has found itself beset by a succession of high profile controversies.
There have been bullying accusations, former treasurer Sid Dajani's referral to the GPhC over misconduct allegations – which did not meet the threshold criteria for further investigation – and previous president Ash Soni stepping down in the wake of negative publicity over the operation of his pharmacy in Stansted.
Then there was the matter of a £1.21m deficit, which the Society said was a direct result of investment to improve its offering to members and which it expects to recoup over the coming years.
There has also been heightened scrutiny of everything from the expenses of national board members to its burgeoning head count and proliferation of six-figure director salaries. And all this as the winds of change sweep ferociously through the profession and the need for a strong, member-focused leadership body is more important than ever.
It is a daunting in-tray and while Gidley is reluctant to talk about these specific issues (except to say that aspects of the Society's governance are "being reviewed"), she is keen to explain more about her vision for pharmacy's professional body.
"The first thing to say is that I am a servant of the members so there is absolutely no point in me having grandiose ideas. Having said that, we need to be more inclusive as an organisation and get better at involving our members," she says. This might be through improved communications, for example, or making more use of the Society's local practice forums (LPFs) and special interest groups.
"Improving membership engagement is a clear focus of mine. We are trying very hard to involve our members more and make them feel part of the organisation. It is work in progress," she admits.
She won't be drawn on current membership numbers, in particular the number of community pharmacists – "we don't disclose exact numbers as this changes all the time" – but admitted in a recent interview "we've had a little bit of a dip recently". Growing the membership remains a priority.
I get very annoyed when people accuse us of being NHS England's puppet
Less than impressed
How does Gidley respond to a survey published earlier this year by Communications International Group (CIG), publisher of Pharmacy Magazine, which found that community pharmacists were less than impressed with the Society's leadership, services, value for money – even relevance. As many as 77 per cent of those surveyed said the RPS is out of touch with issues affecting community pharmacy.
"Our own [unpublished] research doesn't paint the same picture," the president states firmly. "Hospital pharmacists think we spend too much time talking about community pharmacists, so whatever we do, we're damned. It is the nature of the beast."
Community pharmacy is the largest sector in the profession, so obviously it is important to us, she says. Can she give a recent example of how the Society supported community pharmacists in particular? "We did a lot of work opposing the pharmacy cuts, even if we weren't as 'shouty' as some pharmacists would have liked," she responds.
"At one stage we were the only pharmacy organisation that had any sort of dialogue with NHS England. I think that helped in the long run."
Now she is warming to her task. "I get very annoyed when people accuse us of being NHS England's puppet," Gidley continues. "You have to work with organisations to change things and the only way we're going to get change in the community sector is by trying to do something constructively. For instance, we ensured that community pharmacists weren't gated out of the Government's plans to create 180 new jobs for pharmacists in care homes."
In terms of improving the member offer, Gidley points to initiatives such as the Society's pharmacy diversity and inclusion programme led by Asif Sadiq MBE. A strategy will be published in 2020. For the first time this year the RPS had an official presence at Pride in London and supported Women in Leadership and Black History Month events.
Last month the RPS launched a new mentoring service for members and also released a survey to gauge pharmacists' mental health and wellbeing levels. The aim is to present a report based on the findings to the Government in a bid to access NHS-funded support services. Currently, these services do not extend to pharmacists not directly employed by the NHS, such as community pharmacists.
"Why are pharmacists being treated so unfairly?" asks Gidley. "That is an injustice. Workforce pressures is a really, really important issue for us." At the time of publication, the Society had received well over 1,000 responses to the survey.
The Society is acutely aware, she says, of the need to support community pharmacists as they develop their clinical role. The new contractual framework in England signposted a service to support the early detection and management of cardiovascular risks and the RPS recently hosted a round-table to discuss the potential role that pharmacy teams can play in caring for patients with CVD.
Visibility
Visibility was another aspect of the CIG research where the RPS didn't cut the mustard in the eyes of community pharmacists. Why wasn't the Society at the Pharmacy Show, for instance? Wouldn't that have been an ideal opportunity to engage with the members?
"It is quite expensive to go to the Pharmacy Show and we're acutely aware of how we spend our members' money," Gidley responds. "We believed a better use of that money was in putting on a free-to-attend conference for members in November with high quality clinical content and the chance to engage with pharmacists from all sectors. Community pharmacists were very welcome to attend the conference. Actually it was over-subscribed."
Yet the RPS still thought it was worth attending the FIP Congress in Abu Dhabi. "We hosted the FIP last year, we have an international membership and we also have the pharmaceutical press side of the business, so part of why we were there was to promote Medicines Complete to an international audience," says Gidley.
I won't be happy until 100 per cent of pharmacists think the Society is absolutely fantastic
Royal College?
What of the future for the Society? Is seeking Royal College status back on the cards? "In the past I was against becoming a Royal College because I thought we weren't ready," says Gidley. "I believe we're now in a position to start engaging with our members about this, although we need to clearly articulate what the advantages of Royal College status are."
The Society's structures and membership must be fit for the future, she continues, but if there is no appetite for Royal College status, "then frankly there are other things we could be spending our time, money and effort on".
Would Gidley prefer to see a Royal College of Pharmacists or Royal College of Pharmacy? Her response is interesting.
"A Royal College of Pharmacy would be a lot clearer and give us more credence in speaking on the widest range of issues." Elephant in the room time. Might a Royal College of Pharmacy imply opening up membership to pharmacy technicians? In Gidley's view, the Society has ducked the issue of technician membership for too long.
"My personal view has changed considerably on this and I think attitudes as a whole are shifting as well," she admits. "Whatever our personal views, this is an issue that needs resolving. It will be for the members to decide."
So what kind of president will RPS members see in Gidley? "I hope they'll see a lot of me. I want to get out and about and work closely with our national boards in Scotland and Wales as well as England. Spreading best practice and learning from each other is so important if we are to grow as a profession. I want to get out to our LPFs, too. We need that local connection."
Finally, which personal characteristics will Gidley bring to her presidency? "Well, I'm not complacent and I'm never satisfied – it is my default nature. I won't be happy until 100 per cent of people think the Society is absolutely fantastic. We're only nine years old, we will make mistakes, but as an organisation we're always thinking about how we can be better."
Gidley on England's new contractual framework
"As a locum community pharmacist I'm finding it incredibly tough, so I can imagine how hard it is to be doing the job day in, day out. During the election, we will be making the case for properly remunerated services for community pharmacy. It is important we all get behind the Community Pharmacist Consultation Service in England.
"The RPS wants members to spend more time supporting patients with the safe and effective use of their medicines, but I remain to be convinced that hub and spoke is the way forward. We'll be publishing a manifesto and talking to all parties during the election period.
"As far as the contract is concerned, we've been promised jam tomorrow but we've yet to find out what flavour it is."
Sponsored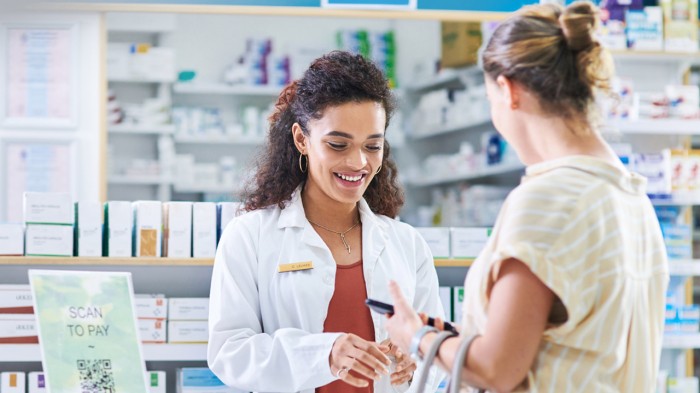 Sponsored education
Refresh your knowledge on managing mild to moderate pain and understand when a combination product can help.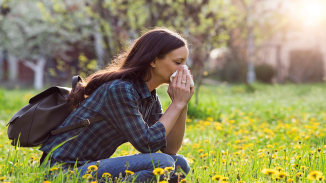 Sponsored education
This module will improve your hay fever knowledge, helping you to understand its impact on sufferers and recommend the right products to ease symptoms
Record my learning outcomes
Latest
Discover the latest pharmacy news with daily updates and information to keep you in the know.
In Latest
Discover the latest pharmacy news with daily updates and information to keep you in the know.
Bookmark