Sharp rise in antidepressant use in pandemic
Latest
Sharp rise in antidepressant use in pandemic
In Latest
Discover the latest pharmacy news with daily updates and information to keep you in the know.
Bookmark
Researchers have warned that mental health safeguards are needed to prevent people suffering potentially harmful side-effects of antidepressants after it emerged the number of prescriptions dispensed last year increased by four million items on the previous year.
A study from the University of Huddersfield revealed 78 million prescriptions for the drug were dispensed between January and December 2020, a rise of £139 million in prescription costs compared with 2019. The antidepressant Sertraline alone accounted for an extra £113 million last year.
The findings have sparked concerns over the level of antidepressant use, particularly among young adults struggling with the mental health impact of lockdown.
The number of antidepressants dispensed peaked in March 2020, when Covid was declared a pandemic and overall consumption was generally higher between January and September 2020 than the same period the year before.
Ninety-two million more units of antidepressants were dispensed from January to August 2020 compared with the same period in 2019.
The associated costs of the drug more than doubled in April last year to £35 million, with the level of antidepressant prescribing between January and September 2020 costing over £96 million more than during the same period in 2019.
Researchers said more investigation was needed "to assess the age distribution of antidepressant prescriptions particularly focusing on adolescents and young adults who are at a higher risk of experiencing life-threatening adverse effects".
Nonetheless, the report concluded: "The rise in antidepressants prescriptions costs during Covid-19 pandemic is a potential cause of concern and highlights an urgent need for mental health interventions in the country and strategies to optimise the use of antidepressants."
Dr Hamid Merchant, one of the researchers, said the study's findings "are particularly important in the context of the Covid-19 pandemic".
"Observational data suggest that young adults, up to 25 years of age, were impacted by the mental health issues during the pandemic, and hence, were more likely to use antidepressants," he said.
"It is, therefore, important to optimise the safe use of antidepressants, particularly in young adults. Not only to help with mental health but also in preventing the associated side-effects that may further increase the morbidity and mortality associated with depression in younger adults."
Sponsored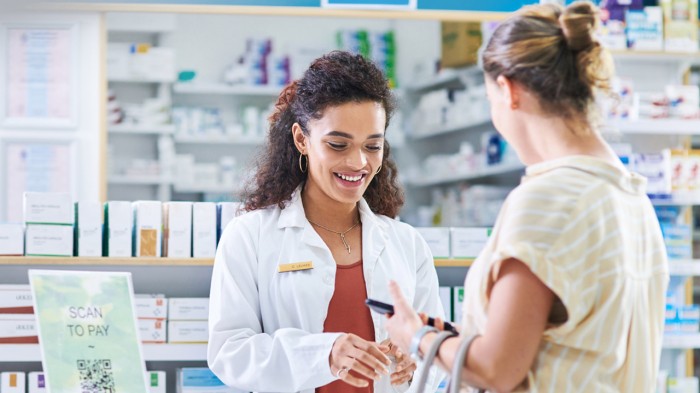 Sponsored education
Refresh your knowledge on managing mild to moderate pain and understand when a combination product can help.
Sponsored education
Identify the 5 key elements to address in your dry skin consultations
Record my learning outcomes
Latest
Discover the latest pharmacy news with daily updates and information to keep you in the know.
In Latest
Discover the latest pharmacy news with daily updates and information to keep you in the know.
Bookmark