Hancock's NHS shake up ' must help pharmacy to do more'
Latest
Hancock's NHS shake up ' must help pharmacy to do more'
In Latest
Discover the latest pharmacy news with daily updates and information to keep you in the know.
Bookmark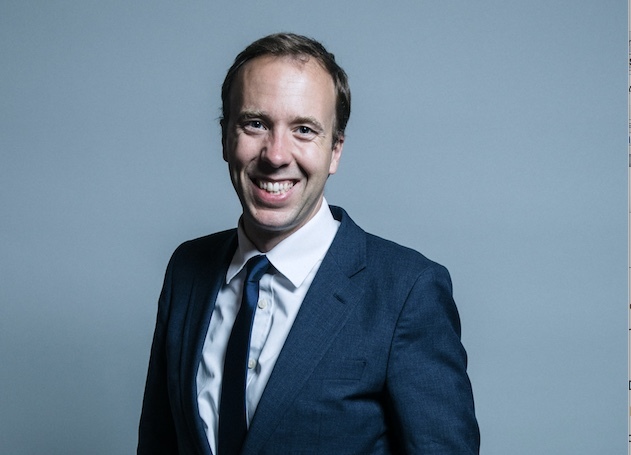 New reforms announced today (Thursday February 11) that aim to "modernise the legal framework" for health and social care in England should be used to help community pharmacies play a stronger role, sector representatives have said.
A Government white paper outlines new proposed legislation it says will "strip away unnecessary legislative bureaucracy" and "empower local leaders and services," with many anticipating that ministers will claw back powers that currently rest with NHS England & Improvement officials.
The white paper says the Covid-19 pandemic "has shown us new ways to deliver care using innovative and creative solutions, exploiting the potential of digital and data instead of needless bureaucracy".
Under the new plans, NHS and local government will come together legally to support 'integrated care systems', which the Government says will help provide "innovate solutions to problems which would normally take years to fix, including moving services out of hospitals and into the community".
The proposals also seek to permanently enshrine the Healthcare Safety Investigations branch into law permanently as a statutory body, improve accountability in social care e.g. by adopting new models for hospital discharge, and introduce new requirements about calorie labelling on food and drink.
Health secretary Matt Hancock said: "The NHS and local government have long been calling for better integration and less burdensome bureaucracy, and this virus has made clear the time for change is now.
"The proposals build on what the NHS has called for and will become the foundations for a health and care system which is more integrated, more innovative and responsive and more ready to respond to the challenges of tomorrow, from health inequalities to our ageing population."
Company Chemists' Association Chief Malcolm Harrison said: "We hope the proposed changes in this white paper will create an environment that allows the community pharmacy sector to do more to help relieve pressure within the rest of the NHS.
"With waiting times for hospital treatment at their highest for ten years, community pharmacies are needed now more than ever to provide patients with clinical care, close to home. However, to deliver on this, pharmacies need fair funding for both the services they currently provide and for any additional workload they are ready and willing to deliver.
"It is not yet clear how the national and local commissioning of services will work in this new system. It is vital that everyone can access consistent care across the country, and that the good intentions of the white paper do not lead to a healthcare 'postcode lottery'."
RPS England chair Claire Anderson said: "Steps to facilitate more efficient ways of working are welcome, but must be backed by investment and a comprehensive workforce strategy.
"These changes must help not hinder our health and care staff, who are focused on looking after patients during a global pandemic.
"Long-term reforms must also ensure we make the most of the whole of the pharmacy workforce to deliver patient care and reduce health inequalities.
"The white paper includes a welcome focus on patient safety and we know pharmacists' clinical leadership will be key to supporting this across the health service."
Latest
Discover the latest pharmacy news with daily updates and information to keep you in the know.
In Latest
Discover the latest pharmacy news with daily updates and information to keep you in the know.
Bookmark