GP workload crisis: Increasing numbers looking to quit
Latest
GP workload crisis: Increasing numbers looking to quit
In Latest
Discover the latest pharmacy news with daily updates and information to keep you in the know.
Bookmark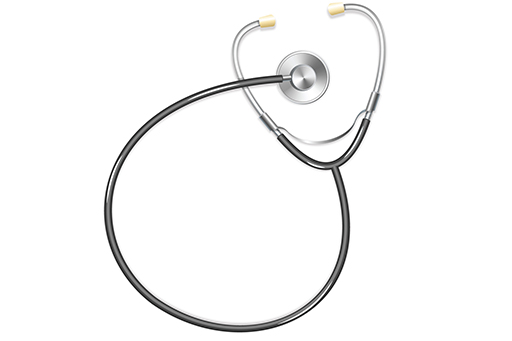 The general practice profession appears to be under increasing strain as a survey finds over 40 per cent of GPs intend to quit within five years.
The Pharmaceutical Services Negotiating Committee told Pharmacy Magazine that community pharmacists are already helping to relieve GP pressures in a number of ways including urgent medicine supply, but said there is "much more" that can be done to further primary care integration.
The study, which was carried out by University of Warwick researchers and is published in BMJ Open, found that 42.1 per cent of 929 GPs in the Wessex region who were surveyed intend to leave or retire from general practice within five years – up from 31.8 per cent of those surveyed in the same region in 2014.
51 per cent said they were working longer hours than in 2014, citing factors such as the growing healthcare needs of an ageing population and cuts to community and social care.
The study authors speak of a "demoralised" workforce and a "worsening crisis" in GP retention.
Lead study author professor Jeremy Dale said: "GP morale and job satisfaction has been deteriorating for many years, and we have known that this [is] leading to earlier burnout with GPs retiring or leaving the profession early.
"Intensity of workload and volume of workload were the two issues that were most closely linked to intentions to leave general practice, followed by too much time being spent on unimportant bureaucratic and administrative tasks.
"There's a worsening crisis in general practice. The situation is bad, it is getting worse and GPs are feeling increasingly overworked and increasingly negative about the future."
Policy developments
GPs feel that policy developments since 2014 such as recruiting doctors from overseas have been "too little, too late," professor Dale said, and some policy changes are "actually making the workload within general practice less sustainable".
He added that changes outlined in the NHS Long Term Plan and the recently announced GP five-year contract, which promise to boost primary care provision and reduce bureaucracy (in part by recruiting healthcare professionals such as 'clinical pharmacists' to the emerging Primary Care Networks), are "desperately needed" but said "the question is can these be introduced quickly enough now to stem the flow of GPs".
Professor Helen Stokes-Lampard, chair of the Royal College of GPs, said: "There is some great work ongoing to increase recruitment into general practice, and we now have more GPs in training than ever before - but when more family doctors are leaving the profession than entering it we are fighting a losing battle.
"The NHS long-term plan has aspirations that will be good for patients - but we will need the workforce to deliver it. The forthcoming NHS workforce strategy for England must contain measures to help retain GPs in the workforce for longer - steps to reduce workload to make working in general practice more sustainable and removing incentives to retire early for GPs who might not necessarily want to would both be sensible places to start."
PSNC: Community pharmacy has a valuable role
A PSNC spokesperson said: "Community pharmacy teams already reduce pressure on their GP colleagues; for example, 41 per cent of patients would use their GP's put of hours provision without the pharmacy urgent medicine supply service. But there is much more that they could do to support GP practices and help to deliver integrated patient-focused care.
"PSNC is working with LPCs and the other pharmacy organisations to help facilitate the integration of community pharmacies into the emerging Primary Care Networks, to ensure that community pharmacy teams can work alongside other health professionals to deliver high quality, integrated services, helping GPs to manage the demand for primary care services."
Sponsored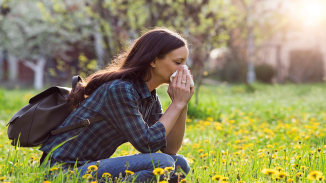 Sponsored education
This module will improve your hay fever knowledge, helping you to understand its impact on sufferers and recommend the right products to ease symptoms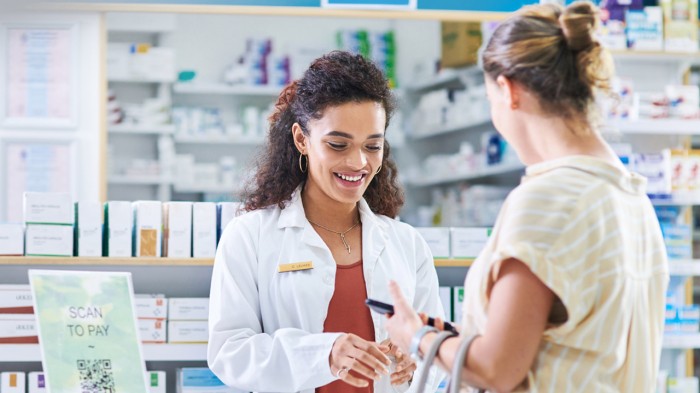 Sponsored education
Refresh your knowledge on managing mild to moderate pain and understand when a combination product can help.
Record my learning outcomes
Latest
Discover the latest pharmacy news with daily updates and information to keep you in the know.
In Latest
Discover the latest pharmacy news with daily updates and information to keep you in the know.
Bookmark