Government under fire over pharmacy vaccine 'snub'
Latest
Government under fire over pharmacy vaccine 'snub'
In Latest
Discover the latest pharmacy news with daily updates and information to keep you in the know.
Bookmark
The Government is coming under intense criticism for failing to deploy England's community pharmacy network to help deliver Covid vaccinations on a wide scale.
Speaking to The Telegraph, PSNC chief Simon Dukes said the NHS had failed to plan ahead and was not engaging with the sector's offer of help.
Mr Dukes said: "Rather than scrabbling around trying to find retired GPs and nurses and anyone who has possibly dated skills, you've got an army of thousands of pharmacists up and down the country who administer the flu jab every winter.
"We've been telling the NHS that we're ready, willing and desperate to help. But we've been met by a de facto silence."
While a number of pharmacies have been approved by NHS England & Improvement as vaccination sites and will begin providing vaccines from next week, NHSE&I has yet to confirm how many pharmacy-led sites have been designated.
Some of the UK's larger pharmacy businesses have already confirmed they will provide vaccines. Boots has set up three vaccination sites and says more could potentially come online, while Superdrug announced today that five of its stores will be involved in the Government's vaccination programme.
Meanwhile, online pharmacy Pharmacy2U will work with Morrisons to administer vaccines in three of the supermarket chain's carparks.
'We could have been ready for this'
Initially, the NHS is focusing on pharmacies capable of delivering at least 1,000 Covid-19 jabs a week while maintaining all existing pharmaceutical services. However, there are concerns that not enough preparation has been made to ensure the wider pharmacy network can play a role in subsequent phases.
"There's a sense within the NHS, whereby they start to think about how we're going to do this once we know for sure that the approval has been given... we could have been ready for this," Mr Dukes said.
In particular, Mr Dukes said, many pharmacies are well equipped to provide the Oxford-Astra Zeneca vaccine, which has less strict storage requirements than the Pfizer vaccine.
Royal Pharmaceutical Society president Sandra Gidley said thousands of pharmacies are "ready, willing and able" to help but have been excluded.
"Community pharmacists could currently provide around half a million Oxford-AstraZeneca Covid vaccinations each week, and potentially double this capacity with minor adjustments," said the Company Chemists' Association.
Speaking in the Commons today, Boris Johnson insisted that pharmacies will have a "vital role" in the mass roll-out of coronavirus vaccines and that "hundreds" have already been signed up, while vaccines minister Nadhim Zahawi told the BBC this morning that "community pharmacies are already very much involved".
NPA chair Andrew Lane commented: "Pharmacies can play a significant role in the Covid vaccination programme, and we're well equipped to get started immediately.
"We have been on the health service frontline throughout the pandemic and now we want to join this latest, decisive battle against this deadly virus."
Sponsored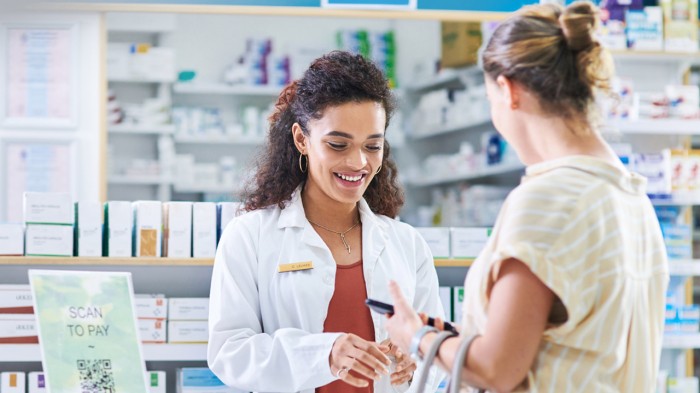 Sponsored education
Refresh your knowledge on managing mild to moderate pain and understand when a combination product can help.
Sponsored education
Identify the 5 key elements to address in your dry skin consultations
Record my learning outcomes
Latest
Discover the latest pharmacy news with daily updates and information to keep you in the know.
In Latest
Discover the latest pharmacy news with daily updates and information to keep you in the know.
Bookmark