RPS: Government 'must involve pharmacies' in Covid jabs
Latest
RPS: Government 'must involve pharmacies' in Covid jabs
In Latest
Discover the latest pharmacy news with daily updates and information to keep you in the know.
Bookmark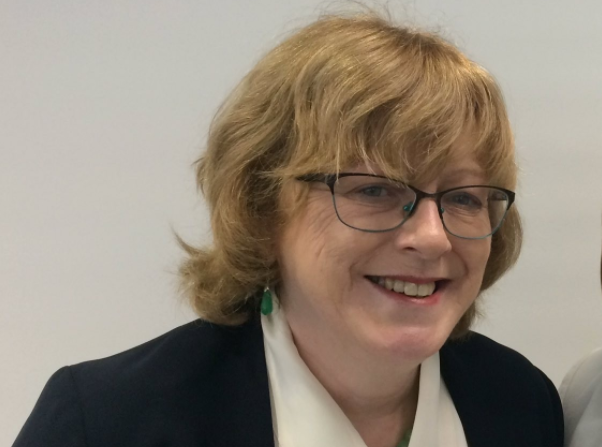 Royal Pharmaceutical Society president Sandra Gidley has insisted the government must employ pharmacy teams across the UK to roll out Covid-19 vaccines to local communities.
Hope that the battle against the pandemic may finally be won has increased dramatically in the last 24 hours following the news that a vaccine by Pfizer and BioNTech can prevent over 90 per cent of people contracting the virus.
The vaccine will be administered in two doses three weeks apart. Health secretary Matt Hancock said he was giving general practice an extra £150m to help roll out the vaccines, which could be administered in care homes, clinics and other settings including sports halls from as early as December 1, although an emergency approval is needed before it is made available.
Mr Hancock also said the government was "working with pharmacists" as well as GPs and hospitals to plan a nationwide roll-out of a vaccine early next year, although there are logistical and cost considerations to address given the vaccines need to be stored at minus 80 degrees celsius. There are 11 vaccines in the final stage of development.
The government has ordered enough doses of the Pfizer vaccine, known as an RNA vaccine, for 20 million people, although it remains unclear how long protection provided by the treatment against the disease lasts.
"Pharmacy teams are ready to support vaccination programmes against Covid-19 as and when new vaccines become available after safety standards are met," Ms Gidley said.
"Pharmacy has a track record of delivering vaccination programmes across the healthcare system and must be involved in providing Covid-19 vaccines to enable the widest possible access for patients.
"We recognise the impact this could have on teams already stretched to capacity but through collaboration with primary care colleagues we can help ensure an agile and flexible approach to vaccine provision across the country."
Care home residents and staff are at the top of the list of people who will be vaccinated, followed by healthcare workers. People under 50 will be last to receive the vaccine.
Gidley said it was "vital" pharmacy teams are "in the first wave of those vaccinated to ensure the wellbeing of the workforce."
"To protect the workforce, it's essential that pharmacy teams have parity of access to the vaccination alongside other colleagues in the NHS," she said.
"Pharmacy has played a central role in the pandemic and experienced enormous pressures on the frontline patient care, staying open throughout to provide medicines and advice."
She said the RPS will meet the government this week "to discuss this issue and how pharmacists can be integrated into vaccine programmes in the future."
Latest
Discover the latest pharmacy news with daily updates and information to keep you in the know.
In Latest
Discover the latest pharmacy news with daily updates and information to keep you in the know.
Bookmark