Five ways to boost your CPCS referrals
Latest
Five ways to boost your CPCS referrals
In Latest
Discover the latest pharmacy news with daily updates and information to keep you in the know.
Bookmark
Simon Dukes has described GP referrals to the Community Pharmacist Consultation Service as "incredibly disappointing" and says they should be mandatory as engagement has been so difficult. What can you do to give things a kick start?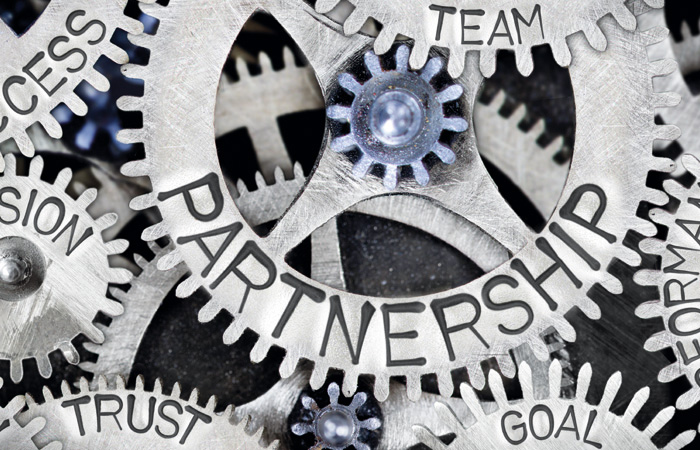 Launched in November last year the GP referral arm of the Community Pharmacist Consultation Service (CPCS) enables surgery staff to refer patients to community pharmacies for a consultation for minor illness. So far the referrals on this pathway have been low, leading PSNC chief executive Simon Dukes to suggest it becomes mandatory for GPs to "formally refer patients to their local pharmacies". Unless or until that happens, here are five top tips on how you can boost your own GP CPCS referrals.
1. Engage in wider collaboration
A collaborative approach to the CPCS involving all local partners, including the CCG and LPC, is the key to widespread rollout and successful implementation.
Mike Maguire and Andre Yeung, local professional network chairs, North Cumbria and the North East, NHSEI, created and implemented the concept of the Community Pharmacy Referral Service, which evolved into the national CPCS.
"There is an NHS England commissioning team in each region, tasked with implementing and supporting this work, so it is important to be in touch with them, via your LPC, to understand what support is available to assist with rollout in your locality," says Andre Yeung.
2. Nurture your relationship with general practice staff
It is vital to develop a good relationship with all the staff at your local GP surgery. "You need to be on first name terms with the practice manager, the lead GPs, practice nurses and the reception team so you can pick up the phone to them whenever needed," says Richard Brown, chief officer of Avon LPC.
Tony Schofield, owner of Flagg Pharmacy in South Shields, says GP support is vital because there is a limit on what pharmacists can do. "We are not allowed to 'advertise' CPCS to patients," he says, "so the information has to come from GPs."
NHSE&I has extended the engagement phase for GP CPCS to June 30, so pharmacists still have time to get the ball rolling. For a helping hand, Mike Maguire suggests talking to your PCN's community pharmacist lead. "Their role is to build relationships to make sure everyone is joined up," he says, "so get to know them, and the PCN-employed pharmacist as well, as they can be a great way into your local GP surgeries."
3. Agree on the patient journey and when to escalate
Make sure you and the GP practice are on the same page about the 'patient journey', so the referral method from surgery to pharmacy is simple and quick – and you know when to escalate back to the GP if the patient has any red flags.
"We know one in 10 patients needs to be escalated – which still means that nine out of 10 don't," says Richard Brown, "but, whatever that process is, it needs to be decided up front."
Escalation "doesn't mean it was a bad referral in the first place", says Mike Maguire. "All referrals require you as the pharmacist to make a judgement of what the best next steps are, and sometimes this means escalating or transferring the patient back to the GP."
Keep in regular contact with your local practice to discuss how referrals are going, he advises, while Richard Brown recommends working with the reception team to build their confidence, "because they are more than likely sending those referrals to you".
If any patients are sent inappropriately, he says, use these as a learning experience rather than blaming anyone. "Similarly, find out what happened to those you referred back to the surgery to learn if there was a way they didn't need to be escalated."
4. Quality builds trust with GP staff and patients
"The service runs on trust," says Richard Brown, "so the GP wants to trust that if they sent their patient to you, they will be looked after."
"It sounds obvious, and most pharmacists will in any case, but if you get a referral make sure you act upon it and do a great job with the patient," says Andre Yeung. "We all need to do our best to maximise this opportunity as this could be a bigger part of our role in the future, and the risk is that even big services like MURs have been decommissioned in the past."
If you do have to refer a patient back to their GP, it is important to be able to reassure them "so that they don't just feel as if they are going around the houses", adds Mike Maguire.
5. Carry on training
Another way to give GPs confidence is to take up CPCS clinical training to show you are "a trustworthy backstop so doctors don't have to worry", says Tony Schofield.
"Your clinical skills are not in question," adds Andre Yeung, "but it will help you put things in perspective and understand how best to work with the wider primary care team."
Richard Brown suggests inviting practice managers to send any new members of staff to spend some time in your pharmacy as part of their induction.
Lindsey Fairbrother, owner of Good Life Pharmacy in Hatton, Derbyshire and PCN lead, says practice staff can also help others. "We got a practice up and running through the PCN and that practice manager is willing to speak to anyone else and reassure them about how to make GP CPCS referrals happen," she says.
"What's great about this service is that surgeries would triage patients down to the pharmacy anyway, but this now gives GPs a formal mechanism to do so, with a feedback loop on PharmOutcomes that details what the pharmacist has done for the patient.
"From a clinical patient safety point of view, GPs are starting to see that this is so much better than an informal procedure: the patient gets faster access to care – and this recognises the professional skills of the pharmacist."
CPCS workshops
The Royal Pharmaceutical Society and the Royal College of General Practitioners have free CPCS workshops to help pharmacists build confidence and practise the skills needed to provide the service.
Latest
Discover the latest pharmacy news with daily updates and information to keep you in the know.
In Latest
Discover the latest pharmacy news with daily updates and information to keep you in the know.
Bookmark