Don't boast about flu jab numbers, PDA warns pharmacists
Latest
Don't boast about flu jab numbers, PDA warns pharmacists
In Latest
Discover the latest pharmacy news with daily updates and information to keep you in the know.
Bookmark
The Pharmacists' Defence Association has said some pharmacists are "making irresponsible remarks" on social media claiming to have delivered a "wholly inappropriate" number of flu vaccinations.
In updated guidance on managing this year's flu vaccination service, the PDA says it is receiving "early and widespread feedback" from its members that "gives much cause for concern".
The union says it is already seeing patient claims over alleged injury due to vaccination errors and hearing reports from pharmacists asked to immunise patients "in premises that are wholly unacceptable".
The PDA also said that while many pharmacists are facing burnout, others are "creating a problematic operational climate by making irresponsible remarks on social media claiming that they have managed to deliver what in effect is a wholly inappropriate large number of vaccinations in a very short period of time".
A PDA spokesperson told Pharmacy Network News that publicly "bragging" runs the risk of encouraging employers to ask pharmacists to carry out a number of vaccinations that may be unsafe.
'Bullying behaviour' from employers
The PDA's updated guidance document stresses that responsible pharmacists (RPs) must decide on the number and timings of vaccinations that can take place each day within the pharmacy – not the pharmacy owner (unless they are also the RP).
The organisation says RPs must be able to block or rearrange bookings made through a centralised or online booking facility if they are concerned the number of bookings made "cannot be delivered safely", and that each pharmacy must specify a maximum number of vaccinations that can take place per day to allow for cleaning and social distancing requirements.
The document adds: "Contractors must not direct the RP to give preference to the flu vaccination service over the safe delivery of core pharmacy services.
"The PDA has encountered many examples of this where corporate owners have specified that dispensing be left for a later date in preference for flu vaccinations."
The guidance also warns that some pharmacies working for "large corporate employers" have faced "brutal cold bullying behaviours" over flu vaccination targets.
"PDA members have explained that sometimes they are required to deliver in excess of 40 flu vaccinations in a single day while simultaneously having to dispense hundreds of prescriptions with no extra resources, or sometimes even in the absence of regular dispensary staff."
The PDA calls on leadership "from the top of the profession" to address a culture of bullying and intimidation.
Sponsored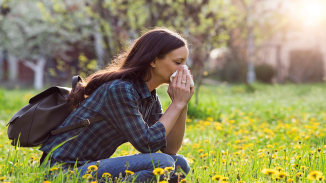 Sponsored education
This module will improve your hay fever knowledge, helping you to understand its impact on sufferers and recommend the right products to ease symptoms
Sponsored education
Safely recommend the most effective laxative for every customer with constipation
Record my learning outcomes
Latest
Discover the latest pharmacy news with daily updates and information to keep you in the know.
In Latest
Discover the latest pharmacy news with daily updates and information to keep you in the know.
Bookmark