Pharmacist urges AZ jab uptake after 'unlucky' brother's death
Latest
Pharmacist urges AZ jab uptake after 'unlucky' brother's death
In Latest
Discover the latest pharmacy news with daily updates and information to keep you in the know.
Bookmark
A pharmacist whose brother died shortly after having the Oxford-AstraZeneca Covid vaccine has urged people not to be put off by reported side-effects and get vaccinated.
Alison Astles, the subject lead for pharmacy at the University of Huddersfield, encouraged the public to get the jab after her 59-year-old brother Neil died from a blood clot on the brain 17 days after having his first dose on March 17.
About a week after vaccination, he started having headaches which Ms Astles said "didn't go away" and he also began to feel sick.
"After about eight days of this he got to the stage where he was starting to lose his vision and my other brother took him to A&E on Friday night and a scan there revealed a huge blood clot and bleed in his brain," she told the BBC. He was transferred to intensive care where he died on Sunday.
The coroner's report into his death has yet to be released but Ms Astles said clinicians told her they were "99.9 per cent sure" the blood clot was caused by the vaccine.
She said her brother was "extraordinarily unlucky" and "strongly" encouraged "everybody to go ahead and have the vaccine".
"The picture is very complicated because as a pharmacist myself, I understand the pharmacovigilance processes, I understand about the work of the MHRA but the human being, the sister in me still feels absolutely furious and very angry this has happened to my brother," she said.
"I sat [on Wednesday] and watched professor [Jonathan] Van-Tam on the news at three o'clock giving the information about the vaccine and the risk of clot versus the risk of suffering from Covid and it occurred to me that I was very much in the place where I should speak out about this because that is not statistics and theory for me, that is actually what has happened to our family.
"But despite what has happened to Neil and the impact on our family, I still strongly believe that people should still go ahead and have the vaccine. If you've had one dose, go ahead and have your second. If you haven't had your dose yet, make sure that you do. Overall, we will save more lives by people having the vaccine than not."
Ms Astle also said people should be aware of the symptoms of the vaccine and urged anyone who has had a headache for "longer than three, four or five days or sickness" to get medical advice if they have had a Covid vaccine in the last month.
She told the Daily Telegraph her brother was diagnosed with "cerebral sinus thrombosis and subarachnoid haemorrhage" with "low platelets and extraordinarily high d-dimer".
Debate over the benefit of the AstraZeneca vaccine versus the risk of blood clots caused by it in younger people this week prompted the Joint Committee on Vaccination and Inmunisation to state that 18 to 29-year-olds who are not at high risk from Covid should be given the choice of another vaccine if available.
Sponsored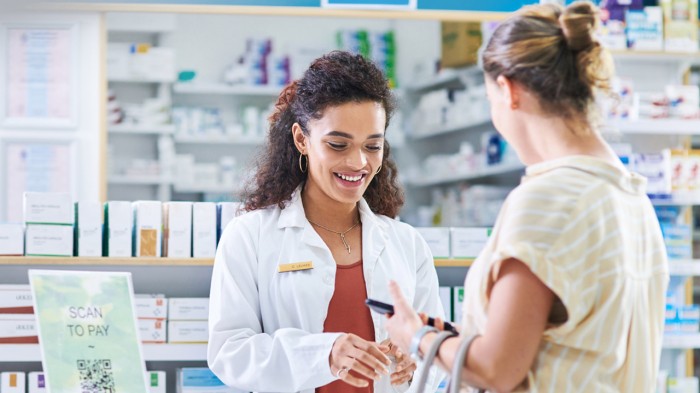 Sponsored education
Refresh your knowledge on managing mild to moderate pain and understand when a combination product can help.
Sponsored education
Safely recommend the most effective laxative for every customer with constipation
Record my learning outcomes
Latest
Discover the latest pharmacy news with daily updates and information to keep you in the know.
In Latest
Discover the latest pharmacy news with daily updates and information to keep you in the know.
Bookmark