DHSC grants record concessions amid shortages
Latest
DHSC grants record concessions amid shortages
In Latest
Discover the latest pharmacy news with daily updates and information to keep you in the know.
Bookmark
March 2019 saw the Department of Health and Social Care grant a record amount of medicine price concessions, with the number of affected drugs climbing to 96 – exceeding the previous peak of 91 in November 2018.
DHSC price concessions, which have been recorded since July 2014, are a mechanism designed to ensure contractors are reimbursed for medicines that are not available at Drug Tariff prices, often as a result of shortages.
The Pharmaceutical Services Negotiating Committee has spoken out about the growing impact generics shortages are having, particularly on the pharmacy teams working to prevent any knock-on effects to patients.
PSNC chief executive Simon Dukes commented on the growing trend: "Community pharmacies are reporting increasing problems sourcing some generic drugs for their patients. While there have always been fluctuations in the number of generic medicines that community pharmacies have been unable to purchase at Drug Tariff prices… we have seen a surge since October 2018."
The sector is "continuing to work hard to ensure that all patients receive the medicines they need when they need them," said Mr Dukes, "but we are becoming increasingly concerned about the impact that this is having on already busy pharmacy teams."
Some national media outlets have linked the record number of concession prices to Brexit uncertainty. PSNC said that concerns around Brexit may be "exacerbating the situation" but that other factors such as manufacturing issues, demand and product recalls are also likely at play in the "complex" generics market.
"It may also be a consequence of the UK being a less attractive market for manufacturers," PSNC added.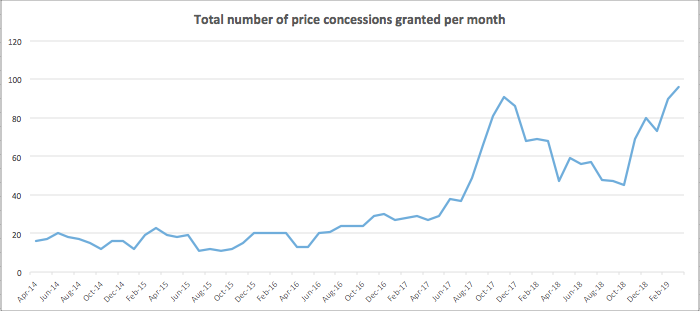 Epilepsy drugs
The PSNC warning came as health charity The Epilepsy Society said increasing numbers of people are struggling to get hold of their epilepsy medication, with shortages of Sanofi's Epilim (sodium valproate) causing particular concern. Phenytoin, topiramate, gabapentin, carbamazepine and rectal diazepam are also among the affected medicines.
Epilepsy Society chief executive Clare Pelham said: "It is simply not good enough for drugs manufacturers to say 'production issues' or just-in-time manufacture problems' and shrug their shoulders whenever a shortage occurs.
"Surely the least that we can do – Government, charities and the pharmaceutical industry – is to work together to ensure that the supply of this essential medication is reliable every day and every month, year in and year out. So that when the Brexit spotlight has moved on, people with epilepsy will be in a much better place."
A DHSC spokesperson commented: "As Sanofi has made clear, these issues are unrelated to our exit from the EU and they have followed the well-established processes we have to manage the small number of supply problems that may arise at any one time."
Sponsored
Sponsored education
Safely recommend the most effective laxative for every customer with constipation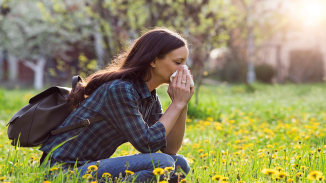 Sponsored education
This module will improve your hay fever knowledge, helping you to understand its impact on sufferers and recommend the right products to ease symptoms
Record my learning outcomes
Latest
Discover the latest pharmacy news with daily updates and information to keep you in the know.
In Latest
Discover the latest pharmacy news with daily updates and information to keep you in the know.
Bookmark