Contractors and not "usual suspects" should drive LPC and PSNC reform
Latest
Contractors and not "usual suspects" should drive LPC and PSNC reform
In Latest
Discover the latest pharmacy news with daily updates and information to keep you in the know.
Bookmark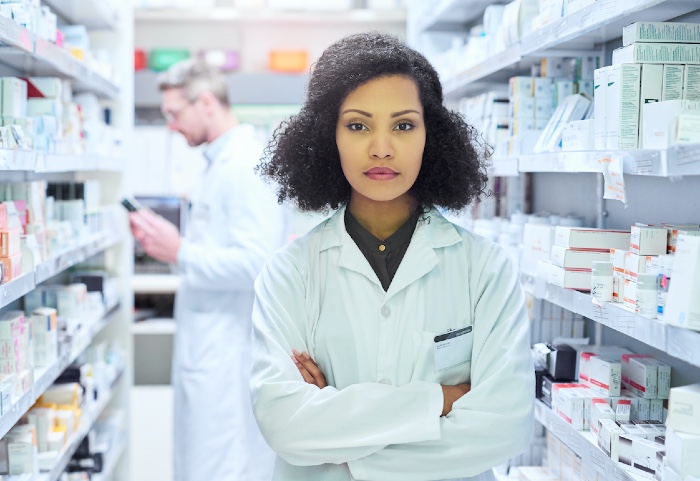 A group containing only contractors should monitor how Professor David Wright's recommendations on reforming the PSNC and LPCs are implemented, and entire process needs to be driven by new faces and not "the usual suspects", the LPC conference heard today (September 16).
Reporting on responses from LPCs, contractors and trade bodies to the question of how the recommendations in the Wright report should be taken forward, Michael Twigg from the University of East Anglia's School of Pharmacy said the desire was for a working group led by contractors, and containing other stakeholders such as PSNC and LPC officials, to be established.
That working group, however, should be monitored by an oversight board made up of contractors only. What remains unclear at this stage is how many will sit on the board and what proportion of them will come from the independent and multiple sectors. Any appointments, respondents said, must be "fair, transparent and equitable".
"What was clear from people's and organisations' comments was that representational groups need to reflect their terms of reference," Twigg said. "If there is an oversight board and its job is to monitor any group that is taking proposals forward, that's about contractors. There was a consensus that contractors should be monitoring what is going on.
"Any working group that is set up needs to involve lots of different people - LPC chairs, chief officers, other LPC members. It needs to involve people from PSNC, change management experts - the relevant people to ensure the expertise and the experience is present on those groups to move proposals forward."
Twigg said there was a desire for reforms to be pushed forward by what he described as "new blood" amid concerns among some contractors that well-established individuals within pharmacy organisations would again have a big say on the form the new structures should take.
"It was clear that, whatever governance process is in place, there need to be a really clear channels of communication between the group that is moving things forward and contractors on the ground," Twigg said.
"What was also clear from the responses was that any appointment to a working group or oversight board must be fair, transparent and equitable, and there were a few comments about them not being 'the usual suspects'. There is a need to bring in new blood to move this process forward."
Any proposals that the working group (which the PSNC says it will now work towards establishing) wishes to take forward should be voted on by contractors, but Twigg said there was still uncertainty as to how decisions would be reached.
"There was a repeated view that it should be one contractor, one vote when it comes to deciding proposals," he said. "However, what was less clear was what the threshold for accepting proposals should be. This requires further discussion.
"A number of responses indicated that whatever decision is made, the outcome needs to be unequivocal and all contractors need to have confidence in the process and the decisions that are being made on their behalf."
Initial responses to the recommendations in the Wright report said that contractors should not bear any additional costs and that existing LPC and PSNC funds should be used. Any additional funding required should be based on a business case.
He said nobody had responded saying the process needed to stop. There was "wide agreement" that it should move forward.
PSNC chief executive Simon Dukes said the negotiator will use the responses to create a plan and, with feedback from LPCs, draft a proposal that it will put out for consultation. PSNC will fund this work, while surveying the sector to establish "uncontroversial" areas a working group can move on quickly.
Latest
Discover the latest pharmacy news with daily updates and information to keep you in the know.
In Latest
Discover the latest pharmacy news with daily updates and information to keep you in the know.
Bookmark