Drug companies accused of illegal market sharing
Latest
Drug companies accused of illegal market sharing
In Latest
Discover the latest pharmacy news with daily updates and information to keep you in the know.
Bookmark
Four pharmaceutical companies have been accused by the Competition and Markets Authority of engaging in illegal anti-competitive behaviour said to have cost the NHS millions of pounds.
The CMA issued a statement yesterday (Thursday March 23) alleging that between June 2013 and July 2018, Alliance Pharmaceuticals, Focus Pharmaceuticals, Medreich and wholesaler Lexon UK "agreed not to compete for the supply" of anti-nausea drug prochlorperazine 3mg dissolvable tablets to the NHS.
Over a four-year period from December 2013, prices paid by the NHS for prochlorperazine rose from £6.49 per pack of 50 tablets to £51.68 – a 700 per cent price hike. This led to annual NHS costs for the drug increasing from around £2.7m to £7.5m, despite the number of packs dispensed falling over this period.
Behind these price hikes, the CMA has provisionally found, was an overarching agreement between the four companies that "was implemented through two separate agreements" – one between Alliance Pharmaceuticals and Focus, and one between Focus, Lexon and Medreich.
Allegedly, Alliance Pharmaceuticals supplied the drug exclusively to Focus, who then paid Lexon a share of the profits from onward sales. Payments made to Lexon were then shared with Medreich, the CMA claims.
Each of these agreements "individually broke competition law," the CMA alleges.
The CMA also alleges in its provisional findings that before entering into the agreement, Lexon and Medreich had been working on plans to launch a jointly developed prochlorperazine product. Although Medreich obtained a licence to supply the drug in January 2014, it did not do so until November 2017.
"Depriving the NHS"
CMA senior director of antitrust Ann Pope said: "Agreements where a company pays a rival not to enter the market can lead to higher prices and deprive the NHS of huge savings that often result from competition between drug suppliers.
"The NHS should not be denied the opportunity of benefitting from an increased choice of suppliers or lower prices for important medicine."
These provisional findings will "not necessarily lead to an infringement decision," the CMA said. The four companies now have the opportunity to make written and oral representations on the matter.
If it is found that anti-competitive behaviour occurred, each company may be fined up to 10 per cent of its respective worldwide turnover.
Lexon told Pharmacy Magazine it would not be commenting on the allegations, while Alliance Pharmaceuticals has strongly denied them.
Advanz Pharma, which acquired Focus Pharmaceuticals in October 2014, said the alleged behaviour predated the acquistion and that it planned "to respond in detail as we continue to work constructively with the CMA". Medreich has been asked to comment for this piece.
NPA: "Serious allegations"
National Pharmacy Association chairman Nitin Sodha is a non-executive director of Lexon UK. He said in 2018 that his involvement with the company has been scaled back over the years.
In its official response to the CMA's provisional findings, the NPA said: "These are very serious allegations. If found to be true, the CMA can impose severe financial penalties, and quite rightly so.
"As well as costing taxpayers, independent community pharmacists can lose out if restricted choice leads to higher medicine prices."
A spokesperson told Pharmacy Magazine the "NPA board will need to consider what action, if any, is necessary for us to take in regards to this matter".
Sponsored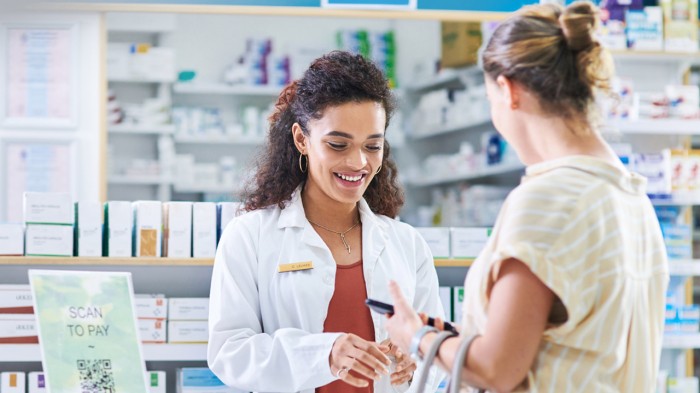 Sponsored education
Refresh your knowledge on managing mild to moderate pain and understand when a combination product can help.
Sponsored education
Identify the 5 key elements to address in your dry skin consultations
Record my learning outcomes
Latest
Discover the latest pharmacy news with daily updates and information to keep you in the know.
In Latest
Discover the latest pharmacy news with daily updates and information to keep you in the know.
Bookmark