Boots pharmacists vote for new union arrangement
Latest
Boots pharmacists vote for new union arrangement
In Latest
Discover the latest pharmacy news with daily updates and information to keep you in the know.
Bookmark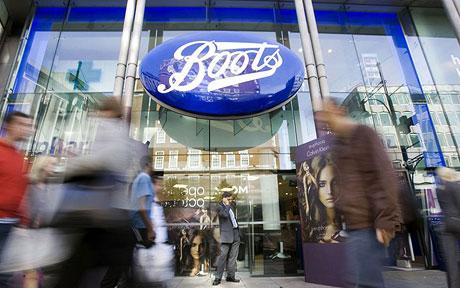 In the first ballot of its kind ever to take place in the UK, Boots pharmacists have voted in favour of ending the recognition agreement between Boots and its own union, the Boots Pharmacists' Association. The PDA Union says this paves the way for it to be recognised as the "legitimate independent voice" of the Boots pharmacist workforce.
Speaking to Pharmacy Magazine, Paul Day, director of the Pharmacists' Defence Association and national officer of the PDAU, said the ballot "has not told us" that Boots pharmacists want change but rather "confirmed" it, and that the union looks forward to "working positively" with Boots in the future (see Analysis below).
The result
Of the 6,890 pharmacists and pre-registration pharmacists who made up the bargaining unit at Boots, 2,826 (86.63 per cent of the valid vote) voted in favour of ending the agreement and 436 (13.37 per cent) against.
In order to de-recognise a trade union, the law requires that 40 per cent of those eligible to take part in these votes cast their ballot in favour of change. With 41.02 per cent of all eligible pharmacists voting in favour of the BPA's de-recognition, it appears the path is clear for the PDA Union to be recognised by Boots.
This is the first time a campaign to de-recognise a non-independent, or 'sweetheart', union has reached the point of a ballot. The law being used in this campaign has never been used before, despite having been introduced 17 years ago. It means that pay and working conditions should now be able to be negotiated by a union of Boots pharmacists' own choice.
PDA: We will never give up working for our members
PDA Union general secretary, John Murphy, commented on the outcome: "Our objective in this process has always been, and will always be, to achieve outcomes that are in the best interest of current and future pharmacists at Boots. I've said before and I'll repeat – we are never going to give up working for our members and we will keep them advised of our next steps.
"I continue to invite the senior management of Boots to voluntarily work with us for the benefit of their employees and the company as a whole. Together we can make sure Boots is a business success in a way that also fairly manages people in a healthy working environment, and has working practices that improve patient safety. The PDA Union looks forward to a time when Boots senior management agree to work with us as the legitimate independent voice of their pharmacists."
BPA: A disappointing result
BPA chief executive officer Paul Robinson said: "The BPA is obviously disappointed by the result of the ballot, but would like to acknowledge the PDAU's success in the campaign.
"Over the next few weeks, the BPA executive team will meet to discuss the impact of the ballot and how best to continue serving its members moving forward.
"The BPA would like to thank those that voted against de-recognition for their unwavering support, as well as BPA members who have remained loyal during this long campaign, and who appreciate all the benefits that BPA membership has to offer."


Analysis: PDA director Paul Day speaks to Pharmacy Magazine about the impact of the vote
PM: What are your thoughts on the result?
PD: This is the latest step in a seven-year process. We've always been and remain keen to work positively with Boots on behalf of the many pharmacists that are employed there. It's a shame that we've had to get to this point – to the conflict of a battle with a winner and loser. That's not what we'd have liked.
PM: And you feel that's to do with the secretive way in which, according to the PDAU, the BPA has handled things?
PD: Throughout all of this, Boots and the BPA have had the opportunity to voluntarily acknowledge the views of pharmacists at Boots, which is that they want an independent voice at work. This ballot has not told us that; it's confirmed it. We certainly knew. I'm surprised if the management at Boots didn't understand that that was likely to be the outcome.
But what we're looking forward to is the coming period of agreeing the way we are going to work with Boots in the future and being able to find ways that are win-win, as we have always said. It is about helping Boots to be a success, but in a way that also treats pharmacists well.
PM: Are there any obstacles to the PDAU being recognised or is it a done deal?
PD: There's a formal process to go through. There has always been and there remains the opportunity for the company to agree to work with us as we have always wished, and they can do that. Certainly, we will follow the process properly but it is undeniable – 87 per cent of the people who voted were clear that they wanted an independent voice at work through the PDA, and so that's where we've got to.
Bear in mind that throughout this whole process, while six people actually made the application [to formally derecognise the BPA], last summer we had 1,000 pharmacists employed by Boots confirm that they wanted the BPA agreement terminated and that they wanted the PDA to be the recognised voice of pharmacists at work. So that view and that direction of travel has been known for a long time.
PM: Do you feel that Boots pharmacists have had their final say on the matter?
PD: Yes and we would certainly encourage the company to respect the outcome of this and to work with us positively so that we can do a good job together. We are a modern trade union; we are about making that organisation – that employer – a success, because it's the employer of our members. We want Boots to be a success, but in a way that can constantly increase standards of patient care and patient safety, that respects pharmacists as professionals at work and makes sure people are properly treated and properly remunerated at work. So there are real positives to the organisation in this result.
PM: So there are particular workplace issues in Boots that the PDAU wants to address?
PD: There are – anything that is an issue for our members is an issue for us. The situation at the moment is that because we'd not been recognised, when members came to us for advice, we could only go in and use formal procedures such as grievances and disciplinaries, taking Boots through the court systems. It was all about conflict. We would always much rather things are resolved as locally, as early and as informally as possible – which saves the company time and money. That's what we hope to achieve through being recognised.
A huge number of organisations recognise trade unions because they understand that stops conflict in the workplace. It stops escalating to the court system. It actually encourages a better working environment and it's better for employees and the employer – and that's what we're about.
PM: This is a UK first in terms of the law that's been applied. Do you have any words of advice or encouragement for someone seeking to pursue a similar campaign?
PD: There's a question! I think – as we've done – never stop working in the interests of your members. We are the first trade union to do this but the actual law has existed for 17 years. Nobody has ever taken it this far before, but it's because we will never stop working in the interests of our members. So whatever happens next, wherever our members work, we will never give up on them.
PM: Would the PDAU say the fact the campaign has been taken this far also suggests that Boots has made things particularly difficult?
PD: We've got to this point because of all the factual things that have happened in the past. We are the only union to have reached anywhere near this process at Boots, but we are also the only union to have done so anywhere in the UK in any industry or sector. I'm sure other unions have issues with other employers and have been kept out. They've dealt with things their way; we've just kept going with Boots and won't be put off. We are looking forward to a more positive relationship [with the company]. Hopefully this is bringing to an end a period of disagreement between ourselves and the company, and will allow us to work well with the company in our mutual interests.
Sponsored
Sponsored education
Identify the 5 key elements to address in your dry skin consultations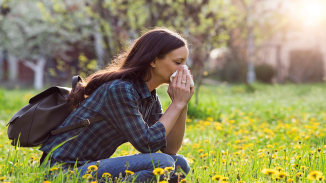 Sponsored education
This module will improve your hay fever knowledge, helping you to understand its impact on sufferers and recommend the right products to ease symptoms
Record my learning outcomes
Latest
Discover the latest pharmacy news with daily updates and information to keep you in the know.
In Latest
Discover the latest pharmacy news with daily updates and information to keep you in the know.
Bookmark