As Boots union ballot papers go out, comparisons made with Ireland
Latest
As Boots union ballot papers go out, comparisons made with Ireland
In Latest
Discover the latest pharmacy news with daily updates and information to keep you in the know.
Bookmark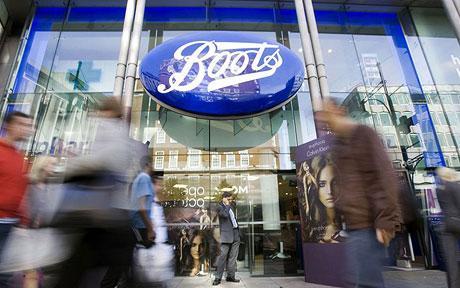 With ballot papers being posted to Boots pharmacists voting on whether to recognise the PDA Union for the purposes of collective bargaining with the company, the PDAU has told PM that what it is offering is "entirely similar" to an existing arrangement between Boots Ireland and a trade union regarding pharmacy support staff in Ireland.
Boots UK has told PM the company recognises everyone's right to join a union and has different union arrangements for different parts of its workforce in various locations, but doesn't believe the PDAU is "the right partner" for its UK change strategy.
Ballot papers were sent out on Monday February 18 and completed papers must be received by midday on Monday March 11. Boots pharmacists and pre-registration pharmacists eligible to vote who have not received papers by February 22 should contact Central Arbitration Committee case manager Linda Lehan at llehan@cac.gov.uk giving their full name and address.
PDAU: "Trade unions get more for employees"
According to Irish trade union Mandate, Boots recognises it for the purposes of negotiation and representation on behalf of support staff such as customer assistants and technicians. This collective agreement appears to cover areas including pay, secure-hour contracts, annual leave entitlements and bonuses.
The pay and conditions offered to this workforce have been contrasted with those offered to LloydsPharmacy Ireland employees, of whom around a third are involved in a long-running dispute with their employer over union recognition. For example, Boots support staff in Ireland receive set pay increments and paid sick days, which according to Mandate are not offered to LloydsPharmacy Ireland staff.
Speaking to PM, PDAU national officer Paul Day drew parallels between the PDAU's campaign and the entitlements union membership has delivered for Boots employees in Ireland. Mr Day claimed that the arrangement in Ireland "will be entirely similar to what we'd have if the ballot goes our way" and that "trade unions get more for employees".
Mr Day claimed that what the situation in Ireland illustrates is "the difference that a company working with a trade union will agree [regarding] terms for its staff versus a company that doesn't work with an independent trade union".
Boots: PDAU "not the right partner" for change
When approached by PM, Boots UK pharmacy director Richard Bradley commented that the company "recognises everyone's right to be part of a trade union and we have agreements with different unions for different populations of colleagues in various locations".
"The question for our pharmacists in the UK this week is whether they would like the PDAU to collectively negotiate their pay, hours and holiday on their behalf," which the company feels would hinder a change agenda required by pharmacists, patients and the NHS, Mr Bradley said.
The company has a "clear strategy to innovate and create more clinical opportunities for our pharmacists" and believes the in-house union proposed shortly before the ballot, the Boots Joint Negotiating Committee, would lead to a more "direct relationship" between staff and management and would therefore be better suited to delivering this strategy, according to Mr Bradley.
"We don't believe the PDAU is the right partner to help create this future," Mr Bradley said, adding that the company would however offer the PDAU a consultative seat on the BJNC.
When asked by PM what the PDAU's view on this change strategy might be if recognised, Paul Day commented: "We'll do whatever Boots pharmacists want us to do. If we're on the inside and the company wants to talk to us about how best to implement the strategy then as a modern, effective trade union, we will sit down and talk to them."
As PM understands, it is expected that the BJNC would be established if the PDAU is not recognised through the current ballot without itself being subject to a recognition ballot.
Latest
Discover the latest pharmacy news with daily updates and information to keep you in the know.
In Latest
Discover the latest pharmacy news with daily updates and information to keep you in the know.
Bookmark