98% pass rate in Northern Ireland pre-reg exam
Latest
98% pass rate in Northern Ireland pre-reg exam
In Latest
Discover the latest pharmacy news with daily updates and information to keep you in the know.
Bookmark
Ninety-eight per cent of this year's intake of pre-registration pharmacists in Northern Ireland passed the August 11 registration exam.
The Pharmaceutical Society of Northern Ireland recently announced that 132 out of 135 pre-reg trainees passed the exam, which was held in Methodist College Belfast, Ulster University Jordanstown and Ulster University of Coleraine.
Northern Ireland is the only part of the UK to stage exams in physical venues this year, with the GPhC instead giving candidates in Great Britain provisional registration before staging an online exam at an as-yet-unconfirmed date.
After taking legal opinion, the PSNI determined in May that it was unable to place candidates on a temporary or provisional register as regulations demand that they must have completed 52 weeks' training and a final exam before being put on the register.
To help meet social distancing requirements, the exam was held in three venues, whereas in most years a single venue is sufficient.
Higher than 2019 GB pass rate
The pass rate of 98 per cent is significantly higher than the 72 per cent and 69 per cent pass rates seen in last year's June and September registration exams in England, Scotland and Wales.
Subject to being signed off by their pre-registration tutor, the successful trainees will now join the register of Pharmaceutical Chemists and can practice pharmacy in Northern Ireland.
PSNI president Jim Livingstone congratulated the newly qualified pharmacists: "As you begin your career, take time to reflect on how much you have achieved so far through many years of study and preparation. You can be confident that you have already experienced some exceptional circumstances for healthcare in Northern Ireland and you should look forward to the opportunities and challenges that lie ahead.
"As the new generation of pharmacists, your skill and vision will help shape the future of pharmacy in Northern Ireland and continue to set high standards of patient care.
"I welcome you onto the Register of the Pharmaceutical Society NI and wish you all success in your chosen path".
PSNI chief executive Trevor Patterson thanked the University of Ulster and Methodist College Belfast: "The PSNI is very grateful for the support given by the governing bodies and staff at the three venues, which enabled the holding of the Pharmacy registration examination in a safe, social distanced manner.
"Their support and professionalism has allowed us to ensure that the 132 successful candidates are now able to practice as qualified pharmacists, who can now supply high standards of patient care in Northern Ireland during the current pandemic."
Sponsored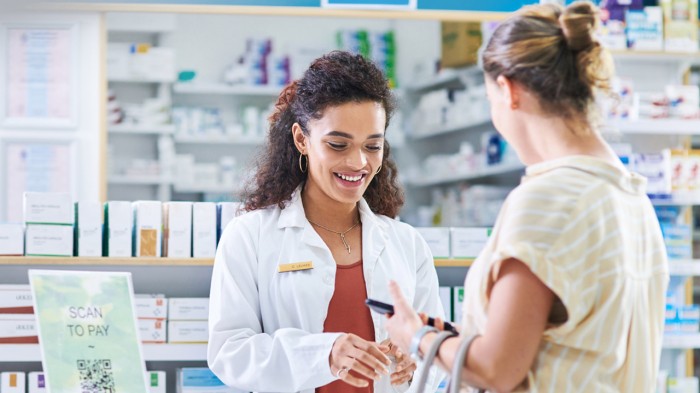 Sponsored education
Refresh your knowledge on managing mild to moderate pain and understand when a combination product can help.
Sponsored education
Identify the 5 key elements to address in your dry skin consultations
Record my learning outcomes
Latest
Discover the latest pharmacy news with daily updates and information to keep you in the know.
In Latest
Discover the latest pharmacy news with daily updates and information to keep you in the know.
Bookmark