6% of population in England has had Covid-19
Latest
6% of population in England has had Covid-19
In Latest
Discover the latest pharmacy news with daily updates and information to keep you in the know.
Bookmark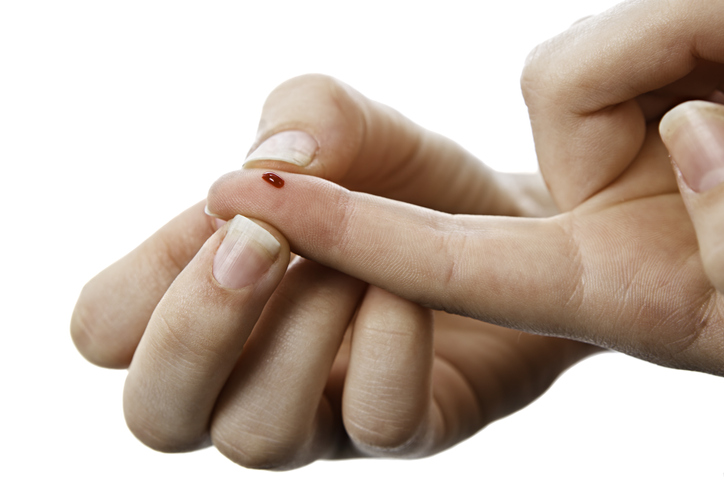 Around 3.4 million people - six per cent of the population - had been infected with Covid-19 by July 13, according to the REACT-2 study published by Imperial College London today.
The study tracked the spread of infection across England following the first peak of the pandemic. Over 100,000 volunteers tested themselves at home using a finger prick test between June 20 and July 13 to check if they had antibodies against the virus.
People living in London were most likely to have been infected, as were those working in care homes and health care, and people from Black, Asian and other minority ethnic groups, along with people living in larger households.
Key findings in the study show that:
In London, 13 per cent of people had antibodies while in the South West of England it was less than three per cent
People who worked in care homes with client-facing roles had a prevalence of antibodies of 16.5 per cent compared with 11.7 per cent for healthcare workers with direct patient contact and 5.3 per cent for workers who were not key workers
There were far higher rates in people from black (17.3 per cent), Asian (11.9 per cent) and other (12.3 per cent) than white (5 per cent) ethnicity
Almost everyone with a confirmed case of Covid was found to have antibodies (96.2 per cent). Prevalence of antibodies was highest in those with confirmed or suspected infection 60-90 days previously, and lower in those with more recent (<30 days) or older (>4 months) infection.
Those aged 18-34 were most likely to have antibodies (7.9 per cent), with the lowest prevalence in those over 65 (3.2 per cent)
Those who reported severe symptoms at the time of suspected or confirmed infection had a prevalence of antibodies of 28.7 per cent compared with 13.7 per cent for people who had no symptoms at the time of infection
People living in households of more than six or seven people (12 per cent, 13 per cent) were more likely to have had the virus compared to those living alone or with one other (five per cent)
People who smoked were less likely to have antibodies than non-smokers (three per cent compared to five per cent).
REACT-2 is the first mass antibody surveillance study to be rolled out across the country using a finger prick test that could be used by individuals at home if given approval in the future.
While the research showed several finger prick tests were accurate enough for large-scale surveillance studies to monitor the spread of Covid-19, no antibody fingerpick test has yet been approved by the MHRA for individual use.
The surveillance study will be repeated in autumn and will test a further 200,000 people for antibodies.
Testing positive for antibodies does not necessarily mean a person is immune to Covid-19. Currently, there is no firm evidence that the presence of antibodies means someone cannot be re-infected with the virus.
Professor Graham Cooke, NIHR Research Professor of Infectious Diseases and research lead at Imperial, said: "There are still many unknowns with this new virus, including the extent to which the presence of antibodies offers protection against future infections."
If someone tests positive for antibodies, they still need to follow national guidelines including social distancing measures, getting a swab test if they have symptoms and wearing face coverings where required.
Latest
Discover the latest pharmacy news with daily updates and information to keep you in the know.
In Latest
Discover the latest pharmacy news with daily updates and information to keep you in the know.
Bookmark