All community pharmacists should prescribe, says APPG
Latest
All community pharmacists should prescribe, says APPG
In Latest
Discover the latest pharmacy news with daily updates and information to keep you in the know.
Bookmark
All community pharmacists should have the opportunity to become prescribers by 2022, supported by the Royal Pharmaceutical Society and other professional training bodies, the All-Party Pharmacy Group (APPG) has recommended in a report from a series of evidence sessions looking at the impact of government reforms on community pharmacy.
The conclusion was one of seven significant recommendations made by the MP-led group, following consultation within pharmacy and healthcare about funding cuts and declining services commissioning. 
A minor ailments service should be available throughout England on a consistent basis, says the APPG report. "The Department of Health has committed to ensuring that all CCGs commission minor ailments services by April 2018, but it is not clear what is being done to achieve this. We are not confident that the deadline will be met. We recommend that NHS England either commissions a national minor ailments scheme as part of the Community Pharmacy Contractual Framework, or, should this not be possible, it positively requires CCGs to commission a service." 

Policy makers should better understand how community pharmacies are currently used, says APPG. "Policy for a sustainable, clinical future should be informed by an in-depth understanding of how the public uses pharmacies today. The Department of Health and NHS England should commission a study of the services which regular community pharmacy users benefit from, aside from dispensing medicines."
Integration with primary care in general and community pharmacy in particular should be an objective of the GP practice pharmacist programme. "Many practice pharmacists have continued to work as community pharmacists. This arrangement has allowed them to function as a liaison between community pharmacies in the area and GP practices. This helps different parts of primary care to work together."
 Referring to practice pharmacists as 'clinical pharmacists' should be discouraged, says APPG, as "All pharmacists, whether in secondary care, community pharmacy or elsewhere are clinically trained and the use of this descriptor risks creating inaccurate and unhelpful distinctions." 

All community pharmacists should have the opportunity to become prescribers. "This would allow for community pharmacists to better manage patients with long-term health conditions, and make changes to their prescriptions as required. This would enable community pharmacy to relieve pressure on GP surgeries and allow patients to lead more independent lives." 

Steps should be taken to encourage the use of shared patient records between primary and secondary care. "Providing pharmacists with full read and write access to patient records is a logical next step, and was supported by all those who gave evidence in our investigation… Now that the rollout of Summary Care Records has been completed, the Government should set out its proposal on providing full read and write access for pharmacists in community pharmacies and GP surgeries."
NHS England should outline their strategy for implementing the recommendations of the Murray Review into Community Pharmacy Clinical Services. "The Review into Community Pharmacy Clinical Services reported its findings in December 2016. However, NHS England has yet to outline whether or how it will implement its recommendations. This hiatus is unhelpful." 

Sustainability and Transformation Plans should engage more closely with community pharmacy. "Community pharmacy is an important primary care provider and needs to be a key element of STPs as they work to achieve this integration… Community pharmacy representatives told us it is difficult to engage with STPs on a decision-making level. It is important for community pharmacy to reach out and offer their services and expertise, it is equally vital that STPs make their decision making processes inclusive and transparent as plans move from the concept to the design and delivery phases," said APPG.
The APPG investigation launched in January, "to better understand the detail of what has been implemented, as well as the impact that the reforms will have on patient services, community pharmacy numbers, and the future direction of the sector". Evidence was heard from stakeholders including practising pharmacists, clinical commissioning groups, NHS England, patient representatives and national pharmacy organisations.
The group's officers said that community pharmacy remains a highly valued, but underutilised resource and that its services should be developed to allow the profession to play a more integrated role in both primary care services, and the treatment of patients who suffer from long-term health conditions.
The Rt Hon Sir Kevin Barron MP, chair of the All-Party Pharmacy Group, commented: "Throughout our investigation the Group heard from numerous witnesses who argued that community pharmacy has the expertise available to play a greater role in relieving pressure on primary care, as well as treating patients who require regular assistance in the management of chronic health conditions. Our recommendations encourage closer integration and identify a number of services which should be developed through the national pharmacy contract. We hope these recommendations will be given due consideration by the Department of Health and hope the Group will have the opportunity to discuss them with the Minister in the new Parliament."
Oliver Colvile MP, vice chair of the All-Party Pharmacy Group, added: "Community pharmacists have the expertise and accessibility to play a much greater role in treating patients with both minor ailments and chronic conditions. The health service is facing huge challenges due to patient demand, and by working to develop services, community pharmacy can shoulder some of the burden facing GPs, and other parts of the NHS."
Sponsored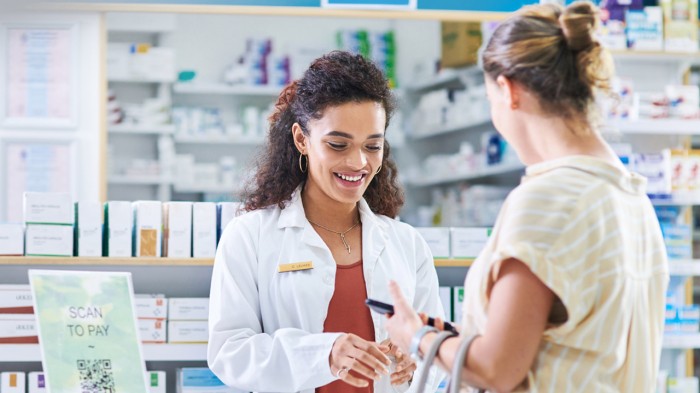 Sponsored education
Refresh your knowledge on managing mild to moderate pain and understand when a combination product can help.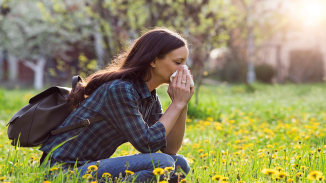 Sponsored education
This module will improve your hay fever knowledge, helping you to understand its impact on sufferers and recommend the right products to ease symptoms
Record my learning outcomes
Latest
Discover the latest pharmacy news with daily updates and information to keep you in the know.
In Latest
Discover the latest pharmacy news with daily updates and information to keep you in the know.
Bookmark