Innovation in action
Independent Community Pharmacist magazine is delighted to be supporting the Local Pharmacy Innovation conference stream at this year's Pharmacy Show. Innovation has never been more important in pharmacy and this article highlights some presentations of particular relevance to ICP readers.
According to the dictionary, innovation means the changing of established ways or methods. But to a community pharmacist it can mean so much more, says Alastair Buxton, director of NHS services at PSNC and chair of the Local Pharmacy Innovation stream.
To those pharmacists who have been involved in vaccination schemes for the past few years the national flu vaccination service may not feel particularly innovative, but rewind six years to when this all began and it was a different story, says Mr Buxton. At that time many pharmacists had never given a vaccination – there was a real buzz and a sense of a real chance for pharmacists to learn a new skill to help both their patients and their businesses.
"And this is how so many of our big steps forward start – on a smaller scale with somebody somewhere having an idea and the courage to test it out," says Mr Buxton. "They are the innovators, without whom ideas would never lead to bigger changes."
Innovation to a community pharmacist in 2015 can often mean the chance to help individual patients, to contribute to NHS targets and the broader public health effort, to develop skills, and ultimately to provide better care for people across the country.
"And it is something everyone can get involved in, whether it is joining in after others have led the way, such as by taking part in flu vaccination, or sharing an idea with colleagues, or volunteering to take part in a pilot project to test out a new service. As flu vaccinations have shown, you never know quite where those first small steps might lead."
Tackling hypertension
Public Health England believes that pharmacy can help tackle hypertension in a number of ways – from health champions proactively helping individuals address risk factors, to opportunistic blood pressure testing to access those least likely to present in traditional medical care.
"We also know from international experience that the key to success will be sustained leadership and focus on the issue – in particular at the local level," says Ben Lumley, PHE's blood pressure programme lead.
One example of PHE's work is the 'Blood Pressure Drop In' campaign in Wakefield, designed to increase early detection of hypertension and inspire action to improve lifestyle. More than 40 pharmacies participated and delivered over 2,000 tests.
Reaching the elderly
Cornwall and Isles of Scilly LPC has done several pieces of work around integrated care for the elderly. It worked with the pharmacy team at the local acute hospital to establish a system of faxing discharge information with patient consent to their community pharmacy. And a pharmacy technician was seconded half a day a week to a local community hospital to support patients transferring from secondary to primary care.
Pharmacists are discovering various medication issues and patients are getting great benefits from domiciliary visits to the housebound. "We know these activities are making a difference to the patients in Cornwall," says LPC chief officer Phillip Yelling.
Making pharmacies carer-friendly
Pharmacy was voted the most 'carer-friendly' health service provider this year in an announcement that coincided with an evaluation of the 'Carer-friendly Pharmacy' pilot. The 37 pharmacies participating in this Department of Health-funded study referred 247 carers to their local carers' service and handed out leaflets to those who opted to 'find out more'.
Following an evaluation, the Carer-friendly Pharmacy model is being fine-tuned for future roll-out, details of which will be presented by Julia Ellis, development manager at the Carers Trust. Supporting services Pharmacies increasingly need common tools and training to deliver consistency and accurate reporting on results and patient uptake.
Cegedim Rx's new platform, Healthi, provides a single web-based solution for the delivery of all services, meaning that pharmacists can benefit from streamlined processes, reduced training costs, easy reporting and PMR integration for service provision, says Clive Eckett, the company's sales and marketing director.
The first pilot of Healthi involved a private flu vaccination service. A second will be launched for the 2015-6 flu season, with extended functionality allowing for the provision and reporting of NMS, MURs and private PGDs.
Dementia screening
The Somerset Dementia Strategy Group recently noted that only 43 per cent of the county's estimated 8,720 dementia sufferers had a diagnosis recorded on GP practice registers. Somerset LPC's presentation shows how it won funding from the South West Strategic Clinical Network to run a pilot supporting early identification, intervention and referral of patients with dementia symptoms through a memory screening process.
Nearly 20 per cent of patients screened were found to have memory loss that affected their life, and 9 per cent of those that agreed to an extended consultation with the pharmacist were referred to their GP for formal diagnosis. "The results demonstrate community pharmacies can act as an appropriate gateway for screening and onward referral into other services," says Rebecca Myers, Somerset LPC treasurer.
Providing urgent medication
In the London Pharmacy Urgent Repeat Medicines (PURM) service, NHS 111 refers patients who need emergency supplies to pharmacies via NHS.net and pharmacists contact patients to discuss their medication requirements. Over 200 patients are being referred every week for this service, and London's four NHS 111 providers are committed to doubling this over the next eight months.
"The provision of this service made an important difference to callers' lives, allowing them to avoid either considerable inconvenience, such as cancelling business trips and holidays, or the risk of medical complications," says Rekha Shah, chief executive of Pharmacy London.
Putting pharmacy first
Pharmacy First services in Devon saved 2,790 GP appointments, 1,818 out-of-hours GP appointments, and 210 A&E appointments in their first five months. And 100 per cent of patients who completed a questionnaire said they would recommend the service to friends and family.
"The aim of all the Pharmacy First services was to ease the pressure on GP, urgent and acute care providers by offering services at NHS expense to vulnerable groups who may otherwise engage with these providers and to encourage self-care," says Sue Taylor, chief officer of Devon LPC.
Using technology for compliance
Standalone pill reminder apps only benefit those patients that are already engaged and aware of the importance of good therapy adherence, says Allan Bowyer, mHealth and patient support lead at Janssen EMEA. "We believe the key – and a huge opportunity – exists in partnering with pharmacists, physicians, and nurses to help and coach patients along their journey."
This is why Janssen EMEA created a connectivity element with its Care4Today Mobile Health Manager, in which patients can opt to share their adherence information with a healthcare professional. Pharmacists or care providers can monitor, in real time, their connected patients' adherence via a web-based dashboard. Healthcare professionals can also set up alert levels, tag patients into therapy categories or priority categories, or download data for further analysis.
If you would like to learn more about any of the topics discussed here, key opinion leaders will be making presentations on these and many other subjects at the Local Pharmacy Innovation conference theatre. Check the show schedule for timings.
Sponsored
Sponsored education
Identify the 5 key elements to address in your dry skin consultations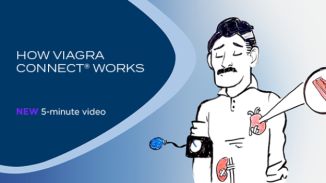 Sponsored education
Understand how VIAGRA CONNECT works so you can better support and reassure customers purchasing it in the pharmacy
Record my learning outcomes