In Clinical
Let's get clinical. Follow the links below to find out more about the latest clinical insight in community pharmacy.
Bookmark
Dermatologists want community pharmacists and other healthcare professionals to provide better wound and scar aftercare advice
Learning objectives
After reading this feature you should be able to:
Identify the best treatment options for different wounds and aftercare products for scars
Recognise when a patient needs to be referred to a GP
Respond effectively when dealing with a victim of an acid attack
In April 2018, a survey conducted on behalf of specialist skincare product Bio-Oil found that 95 per cent of patients are visiting dermatologists for relatively minor skin concerns that could be managed by other healthcare professionals such as pharmacists. In the survey, 85 per cent of dermatologists felt that healthcare professionals should be providing better wound and scar aftercare advice to improve the appearance of scars.
A separate survey, also in April 2018, found that a third of pharmacists don't have a clearly defined skincare treatment category in their pharmacy, while one in five pharmacists said they feel uncomfortable asking about sensitive topics such as skin health, including scarring.
"By training all professionals in all areas and across all levels of primary care in minor skin conditions, we are providing patients with the best support and care, both physically and emotionally," says dermatologist Dr Justine Hextall. "There is a variety of training and support available for healthcare professionals to build their knowledge in the area of skincare and, of course, for those more serious conditions, referral is always recommended."
Patients may need to use different dressings at different stages of the healing process
Wound care advice
Wound healing is a complex process, so it is important to manage the wound correctly at the time of injury and use the right dressings to provide optimal healing conditions. "If a wound needs a wash, clean it in running water rather than soaking it to reduce the risk of developing an infection," says occupational therapist Bettine Seaward.
"Obviously wounds do vary but, in general, to help wound healing, a paraffin dressing that doesn't stick to the wound, such as Jelonet, can be recommended. The injury should heal within three to five days. A silicone-based soft dressing that leaves the wound intact, such as Mepitel, can also be recommended. The patient should cover these dressings with gauze and a light bandage, such as a Coban bandage wrap."
NICE guidance on wound management products, last updated in February 2018, summarises the evidence for various dressings. A large number of wound dressings are available, varying in size, adhesion, conformability and fluid-handling properties, as well as cost. Patients may need to use different dressings at different stages of the healing process or different dressings for different types of wounds.
Many patients are given product samples by nurses at their appointments so that they can buy further supplies online. However, says Bettine Seaward, some patients, especially older people, still prefer to buy products from a bricks-and-mortar pharmacy with advice readily available.
"Community pharmacists should speak to local specialist wound nurses and regional units to find out which products they are currently recommending," she says. "If local pharmacies stock these products for patients, this will ensure consistency and continuity of care."
To assess whether wounds are healing correctly, it helps if pharmacy teams know what is and isn't normal. "Keeping some pictures of normal-looking wounds can help customers know what to expect at different stages of the healing process," says Seaward.
"If a customer is worried, they should be encouraged to take a photograph of their wound to show to a healthcare professional. Customers who have had cancer treatment or are heavy smokers who drink a lot of caffeine may notice it takes longer for their wounds to heal."
"However, any wounds taking over 14 days to heal could be infected, so it is important to look for signs such as tracking, whether the wound is hot or if the customer has a raised temperature. If this is the case, they will usually need oral antibiotics, so should be referred to their GP."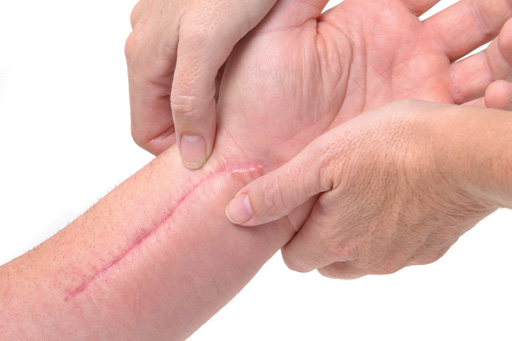 Scar management
If a wound takes 10 or more days to heal, this increases the risk of scarring. "Once the wound is completely healed, lots of massage will help to break down scar tissue," says Seaward.
"Customers can use a hand massager and an evidence-based silicone product as soon as possible. Examples include Cica-Care Silicone Gel Sheet, Kelo-Cote Silicone Scar Gel, Mepiform Silicone Scar Dressing and Dermatix Gel. Some of these products are rubbed on the skin, normally twice a day. The sheets need to be applied to the skin for seven to 12 hours a day."
Deborah Evans, managing director of Pharmacy Complete, says that massaging an oil or moisturiser into a scar once or twice a day will help keep the scar hydrated and soften the scar tissue. Massage oils should be used for a minimum of three months to achieve the best results, she says.
"Don't assume customers are only bothered by the appearance of scars and stretch marks. Stretch marks can feel tight and itchy and some scars, such as those on joints, can interfere with mobility – so be sure to ask a patient what aspect of their scar or stretch marks is troubling them so you can advise them accordingly.
"Like any sensitive topic, asking questions can be a good way to initiate a positive discussion. Scars and stretch marks are extremely common – so reassure customers that it is something the pharmacy team is used to advising on. Ask a customer if they would prefer to talk in private and, if so, move the conversation to a consultation room."
One area where customers may need more advice is sun protection, says Karen Hampshire, senior brand manager for Kelo-Cote. "Scars lack melanin and may become bigger, harder and darker in colour if they are exposed to the sun, so it is very important to make sure they are protected. It is important to reapply sun protection to the scar.
"Also, some customers will be concerned about older scars but may not realise that they can use a silicone scar treatment on new scars and immature scars up to two years old. There is also some evidence to show that the product can be effective for scars that are up to four years old."
Ask what aspect of their scar or stretch marks is troubling them so you can advise accordingly
Expanding the category
According to Deborah Evans, pharmacy teams can make the most of the wound and skincare category and increase interaction with customers by:
Considering the aspects of wound and skincare that they need to address, and keeping up-to-date with product developments and launches
Stocking a range of products including dressings, surgical tape, antiseptic wipes, wound cleaners, spray skin, swabs, plasters, adhesive removers, bandages, massage oil (for aftercare), and antiseptic creams and ointments
Featuring the best sellers and sizes in each brand and focusing on a specific skin concern
Avoiding overstocking the category by focusing on the top two or three brands, including ones that pharmacy teams particularly advocate and use
Engaging with customers to research what they are looking for in a skincare range and whether anything is missing from a pharmacy's skincare category
Setting up a campaign to support wound care, promoting good practice to customers.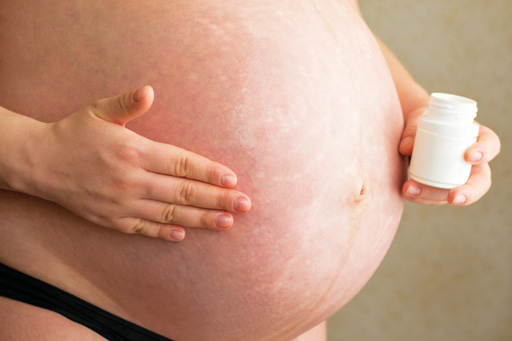 Training and support
There are many ways community pharmacists can expand their knowledge of wound care and scar management:
Practical first aid courses are available through:
To expand on theoretical knowledge:
Acid attacks: How to respond
Acid attacks, when corrosive substances are used as part of a violent assault or robbery, are worryingly on the rise in the UK. These can have a devastating impact, causing severe pain, potentially life-long scarring and even sight damage.
People assaulted in this way are likely to need specialist care after the emergency response, including physiotherapy, occupational therapy, specialist burns treatment and, in some instances, eye or plastic and reconstructive surgery.
According to the Acid Survivors Trust International (ASTI), the UK has one of the highest rates of recorded acid attacks in the world. In 2016, in London alone, corrosive substances were used in 454 crimes, compared to 261 in 2015. Most acid attacks occur in London, followed by Northumbria, Cambridgeshire and Hertfordshire.
In August 2017, the NHS and leading burns surgeons at the British Association of Plastic, Reconstructive and Aesthetic Surgeons (BAPRAS) issued first aid guidance to help ensure victims of acid attacks get the right help quickly.
The initial few minutes after an acid attack are critical in helping to reduce the risk of long-term injuries. Community pharmacists, as accessible healthcare professionals, may be called on to help at the scene before an ambulance arrives.
The NHS/BAPRAS guidance on treating victims of these attacks involves three simple, yet crucial, steps: 1. Report
Call for an ambulance by dialing 999
2. Remove
Remove contaminated clothes or jewellery carefully (wearing thick gloves or other protective materials to cover the hands)
3. Rinse immediately
Use plenty of running fresh water or saline solution to dilute the acid until the pain begins to subside. This may take 30 to 45 minutes. Don't apply any creams or ointments to the affected area, as this may interfere with the treatments used by doctors. If possible, once the pain has subsided, loosely wrap sterilised gauze around the affected area to prevent contamination.
Sponsored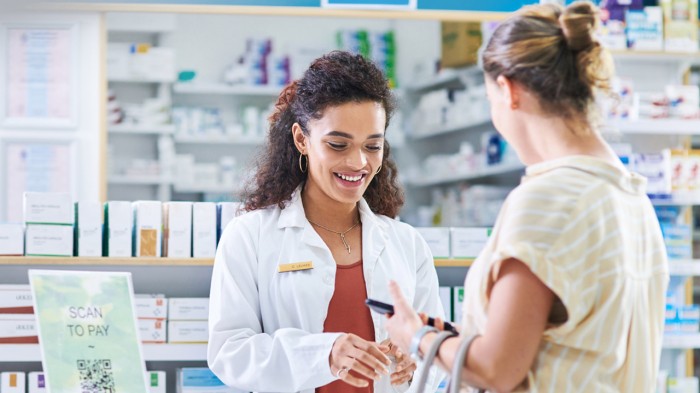 Sponsored education
Refresh your knowledge on managing mild to moderate pain and understand when a combination product can help.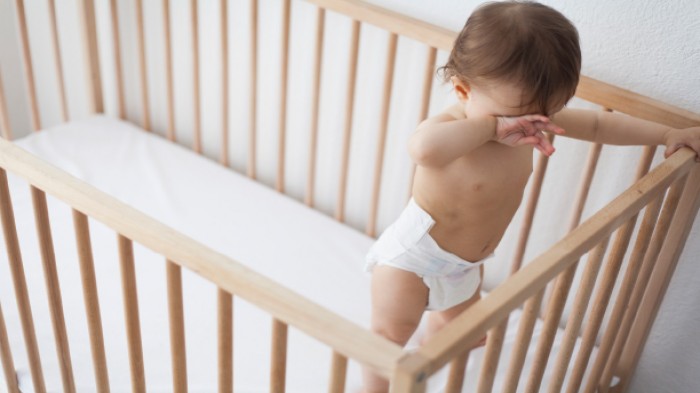 Sponsored education
Prepare to advise parents and carers on appropriate management of their children's eczema.
Record my learning outcomes
Clinical
Let's get clinical. Follow the links below to find out more about the latest clinical insight in community pharmacy.
In Clinical
Let's get clinical. Follow the links below to find out more about the latest clinical insight in community pharmacy.
Bookmark