The antidepressant gamble
Clinical
The antidepressant gamble
In Clinical
Let's get clinical. Follow the links below to find out more about the latest clinical insight in community pharmacy.
Bookmark
A research team is asking community pharmacists to help recruit patients taking antidepressants so they can develop a tool that will help to personalise treatment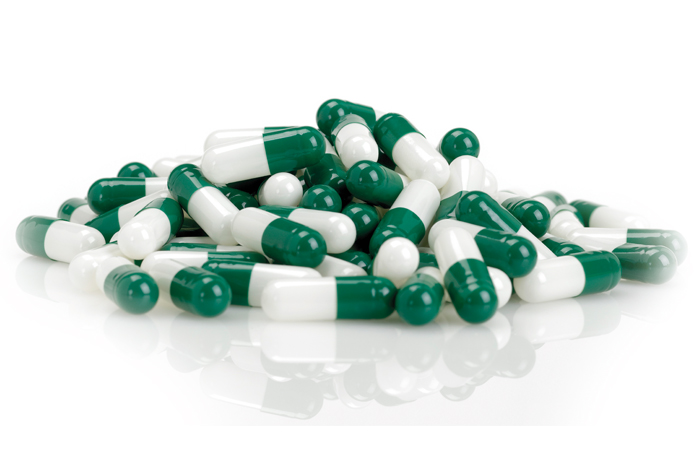 Choosing a treatment for depression is a gamble. The likelihood of recovery with the Improving Access to Psychological Therapies (IAPT) programme is about the same as flipping a coin: just 50.8 per cent of those who completed an IAPT course in 2017-18 recovered. The odds are worse for antidepressants.
The STAR*D study reported that only 36.8 per cent of patients with depression entered remission with their first antidepressant. A third of patients didn't respond after four antidepressants.1
Unfortunately, prescribers cannot predict accurately who will respond to antidepressants or whether, for example, a serotonin or norepinephrine reuptake inhibitor (SNRI) is a better choice than a selective serotonin reuptake inhibitor (SSRI), let alone which individual drug to use.
"This lack of precision means that many people endure prolonged ineffective treatment and the associated side-effects," says Siobhán Harty, a post-doctoral research fellow at the School of Psychology and Institute of Neuroscience, Trinity College Dublin. "People with depression often give up hope of finding a treatment that works."
Dr Harty aims to develop a tool that helps clinicians and people with mental health problems agree more personalised and effective treatment plans. And they want help from community pharmacists.
How to take part
Pharmacists interested in taking part should enter their address on the study website. The Trinity College team will then send out study information and flyers to share with patients presenting prescriptions for antidepressants in the pharmacy.
Limited success
Several previous studies using data collected during randomised controlled trials (RCTs) attempted to predict antidepressant responses, with limited success. "While these RCT datasets are generally large, the information about each individual is typically limited to symptoms and sparse demographics," Dr Harty says.
The Trinity College team aims to collect detailed clinical and personal information – including treatment history, psychopathology, family history, early life events, physical health, lifestyle and psychosocial factors, and cognitive performance – from about 1,000 patients before they start a new course of antidepressants and follow them to determine the response.
Based on this, the team plans to use a form of artificial intelligence called 'supervised machine learning' to distinguish between responders and nonresponders to SSRIs.
Supervised machine learning employs algorithms to build a statistical model based on, initially, a set of 'training data' where the outcome is known. Providing the algorithm with a great number of example observations allows the program to identify systematic patterns – in other words, the program 'learns'. The team hopes that the system will predict which patients are likely to respond to an SSRI.
"Individuals can participate from the comfort of their own homes anywhere in the world," Dr Harty says. "This allows for the rapid collection of an appropriately powered dataset, which is critical for developing a robust predictive algorithm. Internet-based participation also opens up opportunities to acquire data from more representative samples."
The study will include patients taking SNRIs, which will allow the team to evaluate if the algorithm can predict treatment specificity. "In the future, we would like to develop an algorithm that is capable of arbitrating between different SSRIs, but this will require a considerably larger sample," says Dr Harty.
"If our initial sample happens to be primarily limited to a few commonly prescribed SSRIs – citalopram, escitalopram and fluoxetine, for example – we might have sufficient data to make preliminary progress in this direction. At the moment, we can't say if this will be the case."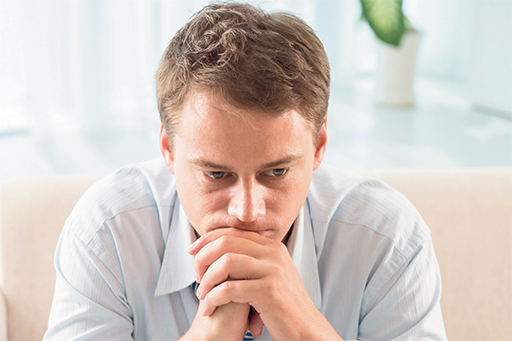 Outcomes
If the study is successful, Dr Harty envisages that patients will complete a brief assessment using a mobile device at home or in the waiting room before being seen by their doctor. The algorithm will predict the approximate likelihood that the patient will respond to an antidepressant. Doctors can fast-track patients who are unlikely to benefit to psychological therapies or alternative treatments.
Other approaches to predict outcomes with antidepressants include genetic expression2 and responses to facial expressions.3 For example, polymorphisms in the gene encoding cytochrome p450 2C19 (CYP2C19) result in various phenotypes, including poor and extensive metabolisers.
Compared with extensive metabolisers, poor metabolisers taking citalopram or escitalopram showed a 55 per cent improvement in remission rates – but 26, 28 and 52 per cent increases in the risk of gastrointestinal, neurological and sexual side-effects at two to four weeks.2
However, computerised cognitive tests and self-report measures are more practical than genetic tests and brain scans – which are often prohibitively expensive and resource demanding – in clinical settings.
For example, two weeks' treatment with citalopram or reboxetine significantly increased depressed patients' ability to accurately recognise happiness, surprise and, especially, disgust when shown facial images. The increased ability to recognise happy faces at two weeks correlated with the clinical improvement after six weeks' treatment, which suggests that changes in emotional processing might predict responses.3
In the future, such insights could enhance the precision of predictions made by the machine learning. "Using the emotional processing data acquired at two weeks into treatment would only guide decisions about stopping or changing treatment following treatment initiation, as opposed to informing decisions about treatment choices at the outset," Dr Harty says.
How you can help
The Trinity College team would like community pharmacists in the UK and Ireland to help recruit patients taking antidepressants for the first time or switching between drugs. "Reaching potential participants at the right time – when they are about to start taking a new course of antidepressants – is a huge challenge," Dr Harty says.
The team recognises the importance of stepping carefully at this vulnerable time. "We are conscious that by highlighting concerns about the efficacy of antidepressants and that doctors currently have no means of knowing in advance what treatment is best for each individual could have implications for treatment initiation and adherence," Dr Harty says.
"For this reason, we've been very careful about the language we use to describe the objective of the study on the flyers and the participant information sheet: 'Antidepressants affect people differently. With your help, we aim to develop a tool that will improve the capacity for doctors to identify the best treatment for each unique person – helping people get better, faster.'" It is hoped the results will be available within 18 months to two years.
References
1. American Journal of Psychiatry 2006; 163:1905-1917
2. Journal of Affective Disorders 2009; 118:87-93
3. Psychiatry Research 2014; 215:82-86
Sponsored
Sponsored education
Identify the 5 key elements to address in your dry skin consultations
Sponsored education
Safely recommend the most effective laxative for every customer with constipation
Record my learning outcomes
Clinical
Let's get clinical. Follow the links below to find out more about the latest clinical insight in community pharmacy.
In Clinical
Let's get clinical. Follow the links below to find out more about the latest clinical insight in community pharmacy.
Bookmark