Supplements: What's the evidence?
Clinical
Supplements: What's the evidence?
Millions of people take vitamin and mineral supplements in a bid to look after their health, but what's the evidence concerning the most popular nutrients?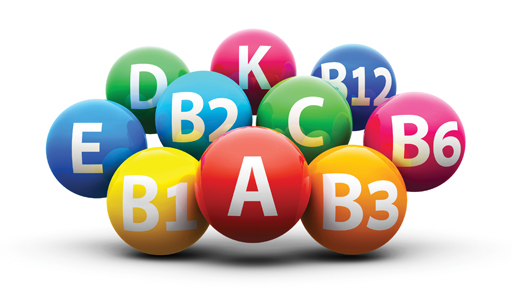 Weight loss
Obesity is one of the most serious health issues in the UK – and many people turn to slimming pills to help. According to NHS Choices, there is very little evidence that most OTC weight loss supplements work. The Medicines and Healthcare products Regulatory Agency (MHRA) also frequently issues warnings about products sold on the internet as herbal slimming aids, with tests showing some contain banned substances or toxic ingredients.1
Cancer
There is no reliable evidence that supplements can help prevent cancer, says Cancer Research UK, but there is evidence that a healthy diet can reduce cancer risk.
The charity says a US study found that giving vitamin E supplements to male smokers reduced their risk of prostate cancer, and giving beta carotene supplements (a substance the body uses to make vitamin A) to men with low levels in their diet also reduced their risk. However, the supplements had no effect for non-smokers or men with normal levels of beta carotene in their diet.
On the other hand, eating foods that contain beta carotene can help reduce the risk of lung cancer, but taking beta carotene supplements do not seem to have the same effect. A 2012 review found that, for people not at high risk of lung cancer, none of the supplements had a significant effect compared to those taking a placebo, while people at high risk of lung cancer taking beta carotene supplements actually had a small increase in that risk.3
Falls
Public Health England says falls are the commonest cause of death from injury in the over-65s. One possible prevention strategy, as already outlined in the previous pages, is vitamin D supplementation, as vitamin D helps the body absorb calcium and slow down bone mineral loss. This means it can help improve muscle strength and function. Older people are more prone to vitamin D deficiency as their skin is less efficient at producing vitamin D from sun exposure, and many are housebound or avoid going outdoors.
The International Osteoporosis Foundation (IOF) says a recent study published in Pharmacokinetics determined that vitamin D supplementation along with an annual medication review are cost-effective interventions that reduce falls and provide health benefits in older adults living in assisted living facilities. The IOF recommends vitamin D supplementation at 800-1,000 IU/day for falls and fracture prevention in adults aged 60 years and older.4
However, opinion is divided. Researchers at the University of Auckland's department of medicine compared meta-analyses of vitamin D and claim the best available evidence is that vitamin D supplementation does not prevent falls.5
Dementia
Ginkgo has been marketed as being able to prevent the mental decline associated with ageing, but NHS Choices says the most recent research suggests that many people could be wasting their money.2 A systematic review published by the Cochrane Library in 2009 considered whether ginkgo had any effect on dementia and cognitive decline and concluded that, although it appears to be safe, evidence that it has any benefit is "inconsistent and unreliable".
The evidence for the effect of omega-3 fish oils is also far from conclusive. A 2006 Cochrane review that looked at all available trials in humans up to 2005 found no evidence that omega-3 supplements reduce the risk of cognitive impairment or dementia.
Immunity
Many people turn to a variety of OTC supplements (e.g. vitamin C, zinc and echinacea) to boost immunity and ward off colds.
NHS Choices says the evidence is mixed.2 There is no conclusive evidence that regular vitamin C supplementation, at moderate or high doses, has any effect on reducing the general population's risk of getting a cold, but it may slightly reduce the length of a cold in some people. However, in people who undergo extreme physical stress, such as marathon runners, there is some evidence that supplementation reduces the risk of getting a cold.
There is evidence that taking zinc within a day of developing symptoms of a cold reduces its duration by about a day and that regular supplementation (for at least five months) protects people against catching colds.
There is a lack of evidence that echinacea in general can prevent or treat colds, although there is some evidence that preparations from Echinacea purpurea might reduce the duration and severity of colds in adults. However, the reviewers added that results in this area are "not consistent".
Eye health
Age-related macular degeneration (AMD) is a condition mainly affecting older people, where the cells at the back of the eye stop working, causing deterioration in central vision.
Several studies have looked at the role of antioxidant supplements, such as vitamins A, C and E, as well as the trace element zinc and the micronutrients lutein and zeaxanthin, in the prevention and progression of AMD.
According to the Royal National Institute of Blind People (RNIB), there is no evidence that people who do not have AMD should take lutein/zeaxanthin, antioxidant supplements or multivitamins marketed for eye health to prevent AMD in the future.6 However, there is a suggestion that lutein/zeaxanthin may help to reduce the risk of developing advanced AMD for people already diagnosed at the early stages of the disease.
Joint care
Glucosamine and chondroitin sulphate are natural substances found in and around the cells of cartilage, which have become popular among people wanting to protect their joints. However, NHS Choices says the latest research suggests there is not much evidence to support their use.2
A recent systematic review published in the British Medical Journal found that neither glucosamine, chondroitin nor a combination of the two reduced joint pain or treated the narrowing of the joint space associated with osteoarthritis. NICE also says there is insufficient evidence to recommend the use of glucosamine in osteoarthritis.
 
New study on chondroitin
Pharmaceutical grade chondroitin sulphate was found to be as good as celecoxib for the treatment of painful knee osteoarthritis in research published online in the Annals of the Rheumatic Diseases.9
The clinical trial randomly assigned 604 patients from five European countries with symptomatic knee osteoarthritis to one of three daily treatments and then monitored them for 182 days (six months).
In one group, 199 patients were given one 800mg tablet of chondroitin sulphate and one 200g tablet of fake celecoxib (Celebrex). In the second group 200 patients were given one dummy chondroitin sulphate tablet and one celecoxib capsule. In the third group 205 patients were given two dummy tablets.
Pain, joint function and overall acceptability to the patient were assessed using validated scoring systems on days 30, 91 and 182. The results showed that pain and joint function improved significantly with all three treatments as early as day 30, and this effect persisted through to day 182.
The reductions in pain and improvements in joint function were significantly greater after six and three months respectively in patients treated with either chondroitin sulphate or celecoxib. Joint function improved more quickly in patients taking celecoxib, but there were no overall differences in the effectiveness of either active treatment.
The researchers concluded that a daily dose of 800mg pharmaceutical-grade chondroitin sulphate is better than a dummy product and as good as celecoxib in reducing pain and improving joint function in symptomatic knee osteoarthritis.
Digestive health
Probiotics are live bacteria and yeasts promoted as having various benefits for gut conditions and general health. They are thought to help restore the natural balance of bacteria in the gut, but the NHS says there is little evidence to support many other health claims made for them.7
For example, there is no evidence to suggest that probiotics can help treat eczema, but NHS Choices says there is fairly good evidence that taking high doses of some probiotics (Lactobacillus rhamnosus or Saccharomyces boulardii) while taking antibiotics can help prevent children getting antibiotic-associated diarrhoea.
Probiotics given with antibiotics may reduce the risk of developing diarrhoea or C. difficile infection. They may also help to reduce bloating and flatulence in some people with IBS, and some studies have found that Lactobacillus acidophilus may help to reduce the symptoms of lactose intolerance.
Child development
News stories about fish oil over the past few years have focused on claims that it can increase cognition in children, but there has been little research into this. One large-scale omega-3 supplement study in the UK, published in 2010, looked at omega-3 supplementation in 450 schoolchildren of 8-10 years of age. It found that, in terms of learning and performance measures, there were "very few significant differences" between children taking an omega-3 supplement and those in the placebo group.2
Conception and pregnancy
Some theories suggest that antioxidants can aid conception. In 2011 the Cochrane subfertility group undertook a review examining the effect of antioxidant supplements, such as vitamin E or zinc, on male subfertility. The review showed that a woman was more likely to have a pregnancy or live birth if her partner took an antioxidant supplement. However, the reviewers said that more research was needed, and it was also not known which particular antioxidant might be most effective, or at what dose.2
There is very good evidence that all expectant mothers should take folic acid (400mcg daily for three months before conceiving and until they are 12 weeks into their pregnancy) for preventing neural tube disorders.8 A recent study published in the American Journal of Clinical Nutrition showed that continuing to take folate supplements throughout pregnancy could be beneficial for a child's cognitive development.


REFERENCES
1. People warned over adulterated herbal weight loss pill. MHRA, February 2011.
mhra.gov.uk/NewsCentre/Pressreleases/CON108628
2. NHS Choices. Supplements – who needs them? June 2011. nhs.uk/news/2011/05May/Documents/BtH_supplements.pdf
3. cancerresearchuk.org/about-cancer/cancer-in-general/treatment/complementary-alternative-therapies/about/safe/vitamins-diet-supplements
4. iofbonehealth.org/news/vitamin-d-falls-and-fracture-prevention
5. bmj.com/content/353/bmj.i1419/rr-4
6. rnib.org.uk/eye-health-eye-conditions-age-related-macular-degeneration-amd/nutritional-supplements-age-related
7. nhs.uk/Conditions/probiotics/Pages/Introduction.aspx
8. hsis.org/folate-supplementation-throughout-pregnancy-boosts-cognitive-function-
at-8-years-of-age/
9. Jean-Yves Reginster et al. Pharmaceutical-grade chondroitin sulfate is as effective as celecoxib and superior to placebo in symptomatic knee osteoarthritis: the ChONdroitin versus CElecoxib versus Placebo Trial (CONCEPT). Annals of the Rheumatic Diseases, 2017; annrheumdis-2016-210860 DOI: 10.1136/annrheumdis-2016-210860
All expectant mothers should take folic acid to prevent neural tube defects
Sponsored
Explore the interactive brain to learn about psychological causes of EPs
Upgrade your contraceptive consultations by exploring the interactive pack to learn about a daily oral contraceptive pill
Record my learning outcomes
Clinical
Inspiring stories related to health, fitness and the pursuit of wellbeing