Extend MURs and NMS in young people?
Clinical
Extend MURs and NMS in young people?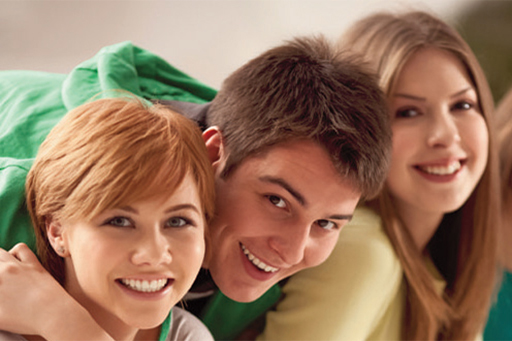 A survey of 76 community pharmacists in England suggests there is scope to extend NMS reviews and MURs in children, young people and their carers, who commonly experience problems with medication.
Of the pharmacies that responded to the survey, 61.8 per cent were on the high streets of towns, cities or suburbs and 51.3 per cent were part of large national chains. Of these, 23.7 per cent had undertaken MURs for children under 16 years of age who were taking medicines for at least six weeks. In addition, 28.9 per cent had undertaken NMS reviews in this group, while 21.1 per cent had performed other reviews.
More than half of the pharmacists who had not performed a review (55.3 per cent) said this was due to perceived issues regarding consent, while 28.9 and 25.0 per cent cited remuneration issues as the reason why they did not undertake the MURs and NMS reviews. In addition, 9.2 per cent did not feel confident reviewing a child's medicines and 7.9 per cent expressed concerns about the child's ability to engage with a medication review.
Other reasons included the child not being present when the prescription is collected (5.3 per cent of pharmacists) and insufficient time (3.9 per cent).
The pharmacists reported that problems with adherence were commonplace, with 47.4 per cent reporting they had encountered patients or carers who had forgotten to take or administer a dose and 31.6 per cent who had decided to stop the medicine without telling the prescriber. In addition, 25 and 11.8 per cent of pharmacists reported encountering patients or carers who reduced or increased the dose without telling the prescriber.
Many patients and carers told pharmacists that they wanted more information:
• 84.2 per cent of the pharmacists reported that patients/carers wanted more information about taking or administering the medication
• 82.9 per cent said they wanted more details about the dosing regimen
• 77.6 and 76.6 per cent reported that they wanted more information on indications and adverse events respectively.
Patients and carers mentioned a range of issues including administration difficulties (reported by 67.1 per cent of the pharmacists), while 61.8, 13.2 and 9.2 per cent said that patients and carers experienced difficulties obtaining supplies of the medicine from community pharmacies, hospital pharmacies and homecare providers respectively.
Approximately a third (35.5 per cent) reported that patients said the GP was unwilling to prescribe a medicine suggested by the hospital and about half (51.3 per cent) said that patients/carers had reported adverse events.
The authors comment that many of these issues "could fall within the purview of a medication review" and suggest there is scope to extend MURs and the NMS in this group. However, further research needs to ascertain how community pharmacists could further support children and young people taking medicines, such as through the introduction of paediatric medication reviews.
(Int J Pharm Pract doi: 10.1111/ijpp.12371)
Sponsored
Common feeding feeding issues, including coloc, reflux and regurgitation, and some of the ways they can be managed
Upgrade your contraceptive consultations by exploring the interactive pack to learn about a daily oral contraceptive pill
Record my learning outcomes
Clinical
Inspiring stories related to health, fitness and the pursuit of wellbeing