Pharmacist-led reviews improve diabetes control
Clinical
Pharmacist-led reviews improve diabetes control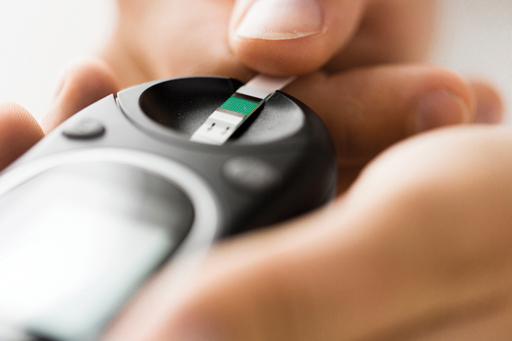 A review of people with type 2 diabetes that was led by pharmacists increased the number of care processes administered and improved diabetic control, according to research published in BMJ Open.
Pharmacists in Slough CCG reviewed 5,910 patients with type 2 diabetes and worked with general practice teams to design "a tailored strategy" to ensure more patients received all nine NICE-recommended care processes.
Pharmacists also helped optimise medication and offer other interventions by, for instance, recommending starting and discontinuing drugs, dose changes, suggesting methods to improve adherence and persistence, lifestyle and diet advice, and specialist referrals.
Each practice decided how to implement the recommendations but, in general, the general practice team and pharmacists shared delivery.
The proportion of patients that received all nine NICE-recommended care processes increased from 46 per cent at the start of the project in April 2013 to 58 per cent on completion in April 2014. The proportion of patients who:
• Received fewer than seven of the care processes fell from 21 to 15 per cent
• Achieved the target for glycated haemoglobin (HbA1c) rose from 65 to 70 per cent
• Achieved the blood pressure target increased from 70 to 76 per cent
• Achieved the total cholesterol target increased from 78 to 82 per cent.
The proportions attaining these targets declined in the year after the project was completed. "[This suggests] that such programmes should be ongoing rather than fixed-term," the authors comment.
The pharmacist-led intervention represented one element of care but the authors argue that the increase in the number of patients receiving all nine care processes "can be more clearly attributed to the project". Pharmacists generated the lists of missing care processes, which were "systematically worked through by the general practice teams".
"The cost of delivering such a project on an ongoing basis would be a good investment for the NHS because the cost of managing well controlled diabetes is significantly less than the cost of dealing with poor disease control," says Tim Langran, lead author and lead prescribing support pharmacist at Slough CCG.
"Better diabetes control also means better quality of life for our patients. This project is further evidence for a clinical role for pharmacists in primary care and the significant benefits this can bring."
doi:10.1136/bmjopen-2016-013451
Sponsored
Upgrade your contraceptive consultations by exploring the interactive pack to learn about a daily oral contraceptive pill
Understand the important role oral rehydration products play in helping prevent dehydration after illness
Record my learning outcomes
Clinical
Inspiring stories related to health, fitness and the pursuit of wellbeing