Musculoskeletal pain: A joint account
Clinical
Musculoskeletal pain: A joint account
Musculoskeletal pain is a common, chronic problem, which can compromise the lives of sufferers, both physically and emotionally – yet less than a fifth of households in the UK use topical pain relief. Is it time to rethink topical?
Accounting for around one in four consultations with a healthcare professional, musculoskeletal pain can have a significantly debilitating impact on quality of life for sufferers. The pain is usually associated with some limitation in function, so its effective management can do much to improve a person's function, mobility and quality of life.
With an extensive range of options – medicated or drug-free, gels, creams, rubs, lotions and patches – topical analgesics are now considered to be among the best options for relieving and managing musculoskeletal pain. NICE certainly recognises the role topical analgesics can play in relieving pain.
Guidelines on treating osteoarthritis, published in February 2014, while still recommending paracetamol as an oral analgesic option, also advise:
Considering topical NSAIDs for pain relief in addition to core treatments for people with knee or hand osteoarthritis
Considering topical NSAIDs (and/or paracetamol) ahead of oral NSAIDs, COX-2 inhibitors or opioids.
Topical advantage
According to pharmacist Farah Ali, general manager at Warman-Freed pharmacy in Golders Green, it is the localised treatment, faster speed of action and relative lack of systemic side-effects that give topical analgesics a significant advantage over their oral counterparts.
Topicals offer effective, targeted pain relief, applied at the site of muscle or joint aches, pains and discomfort. They can be used to relieve lower back pain, neck and shoulder pain, stiff and aching muscles, joint pain and less serious arthritic pain, such as that arising from osteoarthritis.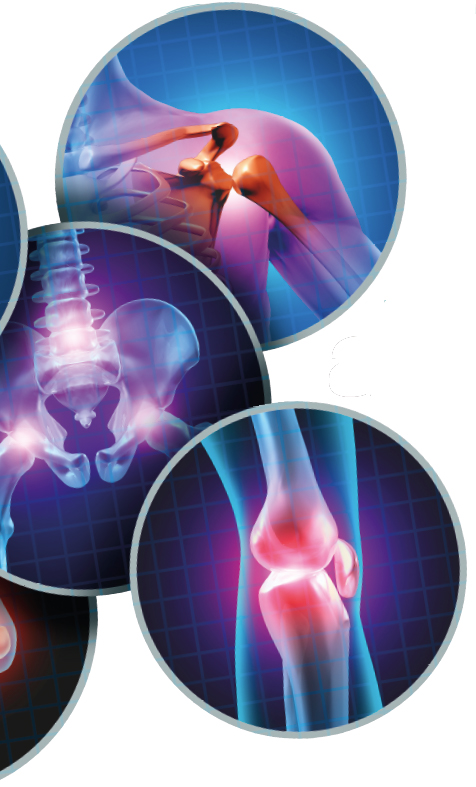 For sufferers, topical treatments that act at the site of their pain make intuitive sense – so, for pharmacy teams, they are a valuable addition to their recommendation options.
Appropriate topical products are particularly useful for those conditions that have an inflammatory component to their pain, such as osteoarthritis or acute musculoskeletal injuries. Patients can also use topical treatments as adjunctive therapy. Concern over dependence and side-effects (including the gastrointestinal and cardiovascular effects seen with oral NSAIDs) is among the commonest reasons for choosing topical treatments over oral options.
Topical analgesics for targeted relief where the pain is localised to a small area may also help with adherence. Sometimes oral pain relief needs to be taken up to four times a day and anti-inflammatories taken with or after food.
This is not the case for, say, a topical gel that may only need to be used twice daily. Improved adherence, however, may depend on the site of pain. For superficial joints with easy access, such as the hand, adherence may be easier than for larger, deeper joints, such as the hip.
Confusion regarding the wide array of topical products and formats available can also hinder usage. Consumers want help and reassurance when it comes to self-treating their pain and often do not understand the difference between various types of topical product – hot, cold and anti-inflammatory – or when to use them.
Jillian Watt, director of marketing and NPD at The Mentholatum Company, emphasises the need for guidance if customers are to choose the product most suitable for their needs. "For instance, stiff, aching muscles may benefit from a heat product, whereas sharp, shooting pains, and sprains and strains, are best treated in the first 72 hours with cold therapy. Inflammatory pain can also be relieved by topical NSAIDs," she says.
Back pain: Key facts
Today's sedentary lifestyle, with increasing levels of obesity and long hours spent hunched over laptops, tablets and smartphones, is a major cause of the UK's back pain epidemic:
Lower back pain is responsible for 37 per cent of all chronic pain in men and 44 per cent in women
The total cost of lower back pain to the UK economy is reckoned to be over £12 billion per year
Lower back pain is the number one cause of disability globally
Lifestyle factors such as smoking, obesity and low levels of physical activity are all associated with low back pain.
Source: Mentholatum
Keep moving
Exercise is now recognised as the first management approach to relieving back pain and sciatica, and is a key recommendation in the latest advice from NICE (see CPD module, p23). However, when people are suffering from arthritis or back pain, they may be unwilling or even frightened to move – because it hurts.
This gives the pharmacy team an opportunity to encourage people to be proactive and to move more, in the first instance by using a product such as a topical analgesic to help relieve the pain. Then, movement will help improve circulation and further ease soft tissue pain and stiffness, says Watt.
Mentholatum has developed 'Mind your back', a multimedia campaign offering five simple S.T.E.P.S. to help manage and prevent back pain: Stretch, Therapy, Exercise, Posture and Strengthen. The campaign offers simple exercises to stretch, mobilise and strengthen the back, and advice on helpful forms of exercise and maintaining correct posture, with videos on mindyourbackuk.com and on YouTube.
For those who can't or won't exercise, and for the times when sufferers need a little extra help, pharmacists can recommend therapy in the form of the most suitable hot, cold or antiinflammatory products to ease that person's pain, Jillian Watt advises.
OTC treatment options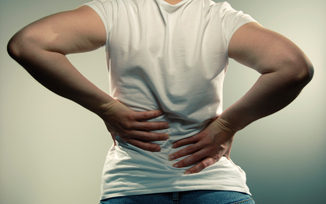 Topical OTC analgesic treatments broadly divide into those with active ingredients and those that are drug-free. Formats available include gels, creams, ointments, sprays, patches and wraps. OTC options are suitable for treating acute musculoskeletal problems, such as soft tissue injuries (e.g. sprains, which are an injury to the ligament; or strains – an injury to the muscle fibres).
The estimated 22 million sporting injuries that occur each year, for instance, are ideal for topical treatment where localised pain relief is needed, such as tennis elbow or tendon problems. OTC treatments can also be used in chronic conditions, such as persistent back pain and osteoarthritis.
The efficacy of the various topical OTC products varies depending on the condition, but pharmacy teams should take into account patient beliefs and preferences when discussing treatment options.
• Topical NSAIDs
NSAIDs, such as ibuprofen and diclofenac, act by inhibiting the cyclo-oxygenase enzyme to reduce prostaglandin production. These are usually available as gels, creams or sprays. Cochrane data has concluded that topical NSAIDs provide good pain relief while avoiding the adverse effects of oral NSAIDs when used for acute musculoskeletal problems. In terms of efficacy, studies have found that a topical ibuprofen gel was as effective as maximum dose oral ibuprofen in relieving sprains and strains when used for seven days. According to NICE, topical NSAIDs can be used first-line for sprains and strains and osteoarthritis of the hand and knee.
• Rubefacients
Rubefacients (also known as counter-irritants) cause the blood vessels to dilate and redden, increasing blood flow and reducing pain, and irritate sensory nerve endings to alter or offset pain in the underlying muscles or joints served by those nerves.
• Cold therapy
Superficial cold therapy (e.g. ice, gels, sprays, patches) is used to reduce inflammation, pain and oedema. NICE recommends cold therapy in addition to other non-pharmacological options for osteoarthritis and it forms a core element of the PRICE treatment approach for sprains and strains.
• Heat therapy
Superficial heat therapy (e.g. patches, gels, creams, hot water bottles) works by increasing the temperature of the skin and underlying tissue, increasing blood flow to promote healing of the affected muscle or joint and stopping pain signals from reaching the brain. There is some evidence that heat can reduce pain and disability in those with acute and sub-acute low back pain in the short term. It should be noted that heat should be avoided for the first 72 hours after an acute soft tissue injury.
• Herbal remedies
Arnica and comfrey are thought to inhibit the cyclo-oxygenase enzyme. Arnica gel is considered by many to be as effective as oral NSAIDs in relieving pain.
Sponsored
Common feeding feeding issues, including coloc, reflux and regurgitation, and some of the ways they can be managed
Upgrade your contraceptive consultations by exploring the interactive pack to learn about a daily oral contraceptive pill
Record my learning outcomes
Clinical
Inspiring stories related to health, fitness and the pursuit of wellbeing