Long-term aspirin increases bleeding risk in over-75s
Clinical
Long-term aspirin increases bleeding risk in over-75s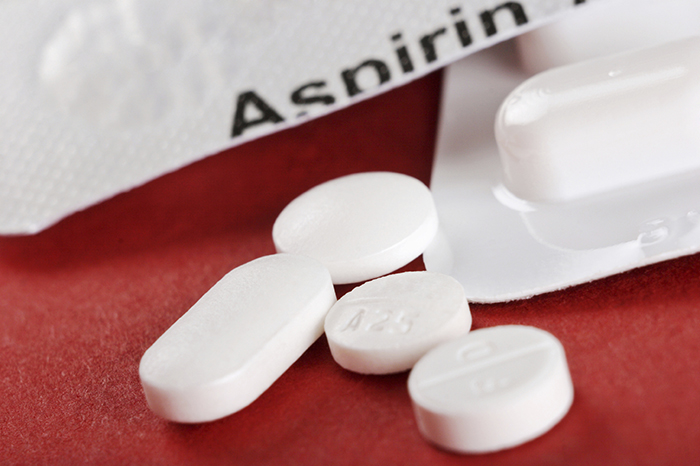 Previous studies may have underestimated the risks and consequences of upper gastrointestinal bleeding in elderly patients who take daily aspirin for secondary prevention of heart attacks or strokes.
Results from the Oxford Vascular Study show that the risk of bleeding rises sharply in older patients taking daily aspirin. In under-65s the rate of bleeds requiring hospital admission was 1.5 per cent a year; this rate increased to 3.5 per cent for patients aged 75-84 and to 5 per cent for the over-85s. Moreover, the consequences of bleeding were more severe in older patients.
Overall, the risk of disabling or fatal bleeding over a 10-year period was 10 times higher in patients aged 75 years or older, compared to younger patients. Â 
Co-prescribing a proton pump inhibitor could reduce gastro-intestinal bleeding by 70-90 per cent but only about one-third of the patients in the study were taking PPIs. The calculated numbers needed to treat (NNTs) to prevent one additional major bleed over five years were 23 for the 75-84 age group and 21 for the over-85s.
PPIs are not recommended in the current guidelines but the results of this study support routine use of PPIs for the over-75s who are taking daily aspirin.
Approximately half of people over the age of 75 years take daily aspirin or other antiplatelet agents for secondary prevention. This suggests there is an important role for community pharmacists in identifying those who could benefit from PPI treatment. Given the modest NNTs, timely interventions by pharmacists (to recommend co-prescribing of a PPI) could avert a significant number of disabling or fatal bleeds and improve the quality of care for patients.
Reference
Age-specific risks, severity, time course, and outcome of bleeding on long-term antiplatelet treatment after vascular events: a population-based cohort study. Linxin Li*, Olivia C Geraghty*, Ziyah Mehta, Peter M Rothwell, on behalf of the Oxford Vascular Study. Lancet June 13, 2017.
Published Online June 13, 2017 http://dx.doi.org/10.1016/S0140-6736(17)30770-5

 
 
Sponsored
Understand how fungal nail infections develop and help manage customer expectations around treatment
Explore the interactive brain to learn about psychological causes of EPs
Record my learning outcomes
Clinical
Inspiring stories related to health, fitness and the pursuit of wellbeing