HRT: Why the reluctance to prescribe?
Clinical
HRT: Why the reluctance to prescribe?
Messages about the safety of HRT remain conflicted and women are missing out as a result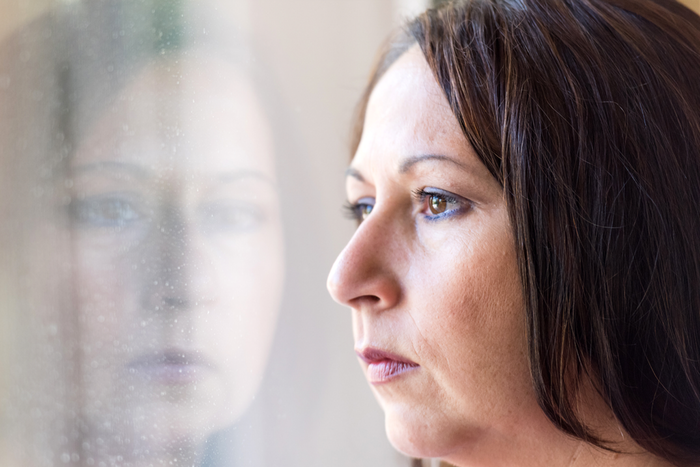 Key facts
• NICE guidelines on the menopause state that the benefits of HRT outweigh the risks
• The information offered to women before and after the menopause is variable
• Women need to be given some perspective when discussing HRT
A recent survey1 of 2,920 women found that 60 per cent had never been offered HRT. Even more worrying is that 66 per cent said they had been offered antidepressants instead of HRT. With an estimated 1.5 million women in England aged 50 years or older in menopause, this means a huge number may be suffering from symptoms that can be life-changing, yet often are relatively easily resolved. So what is the reason for this?
Reported risks
Before the publication of the Women's Health Initiative report, 'Risks and benefits of estrogen plus progestin in healthy postmenopausal women' in 2002,2 many women used HRT to control their menopausal symptoms. However, after the study reported that HRT increased the risk of having a cardiovascular event as well as the incidence of breast cancer, there was a significant reduction in use.
The association between HRT and CVD has since been disputed and the results are now interpreted differently. In addition, NICE guidelines on the menopause state that while the balance of benefits and risks of HRT varies among women, for many the benefits outweigh the risks.
NICE has also examined the risks of blood clots and stroke in women taking HRT compared with women of menopausal age in the general population.3 Its guidance says that oral HRT (but not patches or gels) is linked to a higher risk of developing a blood clot. Women already at higher risk of blood clots (e.g. those who are obese) who are considering HRT may therefore be offered patches or gel rather than tablets. Women with a strong family history of blood clots or with other risk factors should be referred to a haematologist before considering HRT.
According to NICE, studies show that women who start HRT before they are 60 years of age do not increase their risk of cardiovascular disease, but HRT tablets (not patches or gels) slightly raise the risk of stroke. However, it is important to remember that the risk of stroke in women under 60 years is very low.
Women already at higher risk of cardiovascular disease may still be able to have HRT but it will depend on individual circumstances.
The effects of smoking on menstruation
The US National Cancer Institute's Smokefree Women initiative says there are a number of ways in which smoking specifically affects women's health.
Women who smoke are more likely to have irregular or painful periods. Smoking also lowers a woman's level of oestrogen more than in women who don't smoke. Low oestrogen levels can cause dry skin, thinning hair and memory problems, the initiative says.
Women who smoke have a harder time getting pregnant and having a healthy baby, and smoking can also lead to early menopause, which can increase the risk of developing certain conditions (e.g. heart disease).

Variable support
The information and support offered to women during and after the menopause is variable. "Certainly, from the referrals we get, patients are not getting the HRT they need because lots of GPs are not up-to-date with the evidence and denying it to women who would really benefit," says Lynne Robinson, consultant gynaecologist at Birmingham Women's Hospital.
"We hear of women being told to 'wait a bit longer' or 'try something non-hormonal' because there is still a preconception that there are these great risks attached to HRT. And when women are told to 'try antidepressants instead', it is usually because a lot of menopausal symptoms will be mood or anxiety-related. But by far and away the best treatment is HRT, and that is reflected in the NICE guidance."
Pharmacy perspective
Despite the evidence that the benefits of HRT outweigh the risks, Lynne Robinson acknowledges that "it takes a while for the public not to be scared". Her advice for healthcare professionals – including pharmacists – is to reassure women by giving them some perspective.
"For example, for women under 50 years of age there is no evidence of an increased risk of breast cancer," she says. "Above 50 years, if a person is on oestrogen-only HRT, there is no increased rate, or with combined HRT there may be an increased risk of four extra women per 1,000 over five years.
"Contrast that with the general risk factors for breast cancer, and it is a small risk. For example, with a BMI of 30 or above, the risk is 17 extra women per 1,000 over five years. Drinking a large glass of wine a day equates to a risk of five extra women per 1,000.
"On the plus side, HRT has been shown to be cardioprotective in women around the age of natural menopause/within 10 years of the menopause. It is also bone protective. Risk can be reduced with moderate exercise but, of course, the main reason for taking HRT is because it is extremely effective at relieving symptoms of the menopause."
References
The benefits of taking aspirin over 65
The 2007 Women's Health Study1 randomly assigned 39,876 women aged 45 years and older to take either low-dose aspirin (100mg every other day) or placebo, and followed them for an average of 10 years.
In women aged 65 years or older, aspirin significantly reduced the risk of ischaemic stroke, as well as myocardial infarction and total cardiovascular disease. However, in the overall study population, aspirin significantly lowered the risk of total and ischaemic stroke without affecting the risk of myocardial infarction or death from cardiovascular causes, leading to a non-significant finding with respect to the primary end-point of total cardiovascular disease.
While the findings suggest that aspirin should be considered for primary prevention of stroke in women aged 65 years or older, the study found that the balance of benefits and risks would not support recommending aspirin for all women in this age group.
The latest stance from the NHS is that healthy older people do not benefit from taking aspirin.2 It says any benefits from aspirin in older people who do not already have cardiovascular disease are likely to be small and do not outweigh the risk of bleeding, so it is not a good idea to take daily aspirin unless advised to do so.
Sponsored
Learn how to identify and help customers manage heartburn and indigestion, from recommending the right products to ease symptoms, to self-care advice and identifying red flags for referral
Understand the important role oral rehydration products play in helping prevent dehydration after illness
Record my learning outcomes
Clinical
Inspiring stories related to health, fitness and the pursuit of wellbeing