High street teeth whitening kits can damage teeth, study shows
Clinical
High street teeth whitening kits can damage teeth, study shows
In Clinical
Let's get clinical. Follow the links below to find out more about the latest clinical insight in community pharmacy.
Bookmark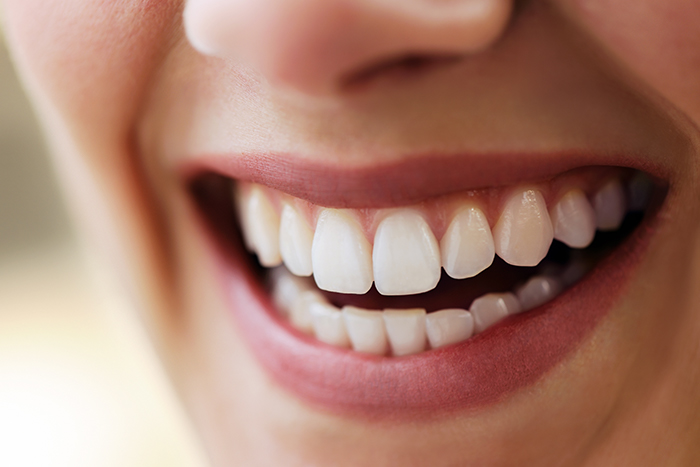 Non-hydrogen peroxide teeth whitening kits available OTC have the potential to harm teeth by reducing hardness and damaging the tooth surface, according to a new study that has prompted calls for them to be banned until further evidence is presented.
For the study, which is published in the British Dental Journal, the researchers selected five OTC products available in Boots and Superdrug and applied them to extracted teeth, following the manufacturers' instructions.
Three of the products (Mr Blanc Teeth, Janina Ultra White and Brilliant 5 minute kit) contained sodium chlorite, with the other two containing sodium carbonate peroxide (Smile Science Harley Street) and phthalimidoperoxycaproic acid (iWhite Instant Teeth Whitening) respectively. A positive control of 10% carbamide peroxide and a saline negative control were used.
iWhite Instant Teeth Whitening Kit and Brilliant 5 Minute Kit produced the most extensive alterations to the tooth surface, as well as a "significant" reduction in microhardness as measured by the Vickers microhardness scale.
Two of the test products produced a greater whitening effect than the carbamide peroxide control, and another two had a weaker whitening effect than the saline control.
There have been warnings that as the safe use of these products is left to customers' discretion, some may suffer additional damage if they use the products for longer or more frequently than recommended. This may be a particular risk in products with a weaker whitening effect, the study authors say.
Rise in popularity
Non-hydrogen peroxide kits have risen in popularity since the introduction of a 2011 EU directive that means products containing greater than 0.1% hydrogen peroxide may only be sold to dental practitioners.
As a H2O2 concentration under 0.1% is too low to produce a significant whitening effect, alternative active ingredients have been developed with, according to the study authors, "minimal" research into their effects.
Lead author Dr Joseph Greenwall-Cohen urged consumers to be mindful that "not all bleaching products are the same and not all bleaching products are safe," and to be cautious in selecting bleaching and whitening products.
Co-author Dr Linda Greenwall said: "The lack of research and ease of availability of these products from major retailers is alarming and may potentially be harming the consumer's dentition. It goes without saying, anyone wishing to whiten their teeth must consult with their dentist first who, by law, has to check a patient's teeth for pathology and see if they are a candidate for safe tooth whitening."
Calls for a ban
The British Dental Bleaching Society, which commissioned the study, is calling for a ban on the products until further evidence is presented about their safety and efficacy.
The Society said that while it advocates safe tooth whitening, "we are concerned that the OTC products included in the study may be harmful to teeth and advise the general public to see their dentist if they are considering having their teeth whitened."
It added the EU directive restricting the use of peroxide products may need to be amended to offer greater protection to the public.
British Dental Association scientific adviser professor Damien Walmsley said the "lack of clarity" around products available OTC and online meant consumers could be "gambling" with their teeth.
A Superdrug spokesperson said the company would be reading the report "with interest," adding: "The safety and wellbeing of our customers is always our primary concern and we are always happy to work with official bodies taking their research and guidance on board."
A Boots UK spokesperson said: "The safety of our customers is extremely important to us and we thoroughly assess all of our dental-care products before we put them on sale."
Clinical
Let's get clinical. Follow the links below to find out more about the latest clinical insight in community pharmacy.
In Clinical
Let's get clinical. Follow the links below to find out more about the latest clinical insight in community pharmacy.
Bookmark