In Clinical
Let's get clinical. Follow the links below to find out more about the latest clinical insight in community pharmacy.
Bookmark
On November 1, cannabis-based medicinal products were moved to Schedule 2 of the Misuse of Drugs Regulations 2001. This means that they can now be prescribed – and used in clinical trials – without the need for a Home Office licence. Here we answer some questions concerning the switch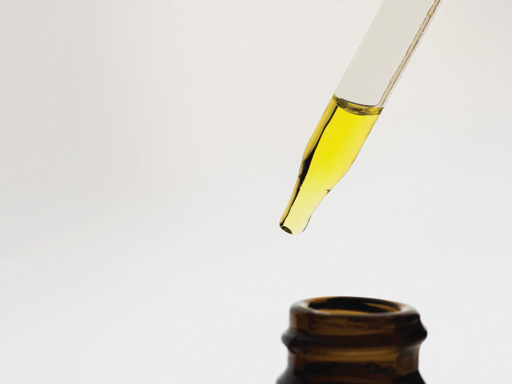 The move from Schedule 1 to Schedule 2 for cannabis-based products for medicinal use (CBPMs) followed a Home Office review, which concluded that there was strong evidence of benefit in certain medical conditions. The review was triggered in part by high profile cases such as those of Billy Caldwell and Alfie Dingle, who experienced a reduction in seizures after using cannabis oil for their severe and previously intractable epilepsy.
What is it about cannabis that makes it notable?
There are two components in cannabis that are of particular interest: tetrahydrocannabinol (THC) and cannabidiol (CBD). Both bind with receptors in the endocannabinoid system, which pervades the peripheral and central nervous system, but with different effects. THC is psychoactive – causing the 'high' associated with smoking cannabis – while CBD is not, and instead attenuates THC.
Research has found promise in cannabis in conditions as diverse as anorexia, glaucoma, arthritis and migraine, but is partly complicated by the complexity of the plant, which is believed to contain around 400 chemicals. It is worth noting that the CBD oil products sold online and by health food shops – often referred to as cannabis oil – contain no or negligible quantities of THC as they are made from the hemp plant.
Weren't some cannabis-based medicines already available?
Two cannabis-based medicines were already available. Sativex was licensed in the UK back in 2010 as an adjunct for moderate to severe spasticity in multiple sclerosis and contains THC and CBD in almost a 1:1 ratio. NICE says that the spray is not cost-effective so should not be prescribed, while the SMC does not recommend it for use in Scotland as the manufacturer has not applied for the product to be assessed. The second product, nabilone, has been licensed in the UK since 2009 for chemotherapyinduced nausea and vomiting that has not responded to other treatments. The capsules contain a synthetic cannabinoid.
Can anyone get a cannabis prescription now?
Only doctors on the GMC's Specialist Register (which basically means consultants) can prescribe cannabis, and only then for conditions where there is clear evidence of benefit and to individuals for whom other management options have been exhausted. Prescribing decisions must be discussed with a peer (e.g. another consultant working in the same specialism) and agreed by a multidisciplinary team.
What are we likely to see cannabis prescribed for?
In the short-term, it is anticipated that prescribing will be confined to severe epilepsy and chemotherapyrelated nausea and vomiting, with the costs met by trusts. Longer-term, cancer, palliative and chronic pain, and MS look the most likely contenders, but only if a strong evidence base is built.

Is this effectively deregulation of cannabis?
No. The scheduling change applies only to products containing cannabis, its resin or a derivative, that are made for medicinal use in humans. Street cannabis and synthetic versions such as Spice remain Class B drugs under the Misuse of Drugs Act 1971, with the same penalties as before for unauthorised possession, supply and cultivation.
Are there many products available?
There are currently no UK-licensed products that meet the MHRA's definition, so CBPMs – with the content of cannabinoid constituents declared on the label – can only be provided as a special on a named patient basis. It is worth noting that because CBPMs are now classed as Schedule 2, prescription and safe custody requirements all apply, and anyone wishing to possess, supply, produce, manufacture, import or export such products in future will need a Home Office Controlled Drugs licence.
Anything else worth bearing in mind?
CBPMs may impair a person's ability to drive safely, so patients should be advised of this risk and pointed towards the relevant Department of Transport information at gov.uk/ government/publications/ drug-driving-and-medicineadvice- for-healthcareprofessionals. All suspected adverse reactions should be reported via the Yellow Card scheme.
Is this a UK-wide move?
The legislation applies to England, Scotland and Wales only. Separate but parallel legislation is being prepared in Northern Ireland.
What's next?
The Advisory Council on the Misuse of Drugs (ACMD) is working on a review of the potential risks of harm and diversion of cannabis and cannabis-based products, and how these can be mitigated. This report is due to be published in July 2019.
NICE is also developing guidance on CBPMs, following on from an interim document published by the Royal College of Physicians. This guidance will come out next autumn.
Where can I find out more?
The RPS has issued a Support Alert on the topic, which links to guidance published by the MHRA, NHS England, and Scottish and Welsh Governments. Patients or customers asking about CBPMs are best served by the page on the subject on the NHS website.
Clinical
Let's get clinical. Follow the links below to find out more about the latest clinical insight in community pharmacy.
In Clinical
Let's get clinical. Follow the links below to find out more about the latest clinical insight in community pharmacy.
Bookmark