Pharmacists and skin disease
Clinical
Pharmacists and skin disease
The rise of antibiotic resistance, concerns over the safety of some OTC treatments and research showing that patients value pharmacists' advice about skin conditions all point to the profession having a central – and expanding – role to play in dermatological disease.
Over-the-counter dermatological products account for 17 per cent of pharmacy sales,1 with acne preparations making a significant contribution to this figure. Acne arises from a combination of increased sebum production, abnormal keratinisation, inflammation and colonisation of hair follicles by Propionibacterium acnes.2 For years, antibiotics were a mainstay of acne treatment but now, inevitably, resistance is rife.
Up to 94 per cent of acne patients carry propionibacteria on their skin, which show resistance to at least one antibiotic. Worryingly, topical antibiotics also increase the prevalence and density of other resistant bacteria, including Staphylococci,3 while P. acnes is implicated in prosthetic joint infections, sarcoidosis and prostate cancer.4
As a result, there is still a role for OTC treatments. Topical preparations used as monotherapy or in combination, the Lancet says, "effectively treat mild acne consisting of open and closed comedones with a few inflammatory lesions".2
Topical treatments reduce the development of new lesions, so pharmacists could suggest treating the affected area, rather than individual spots.2
Topical treatments can cause skin irritation, characterised by burning, dryness, itching, peeling, redness and slight swelling,5 so a helpful suggestion would be to begin with lower strengths and gradually increase the application frequency (beginning every other day with benzoyl peroxide, for example) or dose. Suggesting washes instead of alcoholic solutions and moisturising creams or lotions instead of gels might help if irritation persists.
Treatment warning
In June last year the Food and Drug Administration (FDA) in the US warned that acne products containing "benzoyl peroxide or salicylic acid can cause rare but serious and potentially life-threatening allergic reactions or severe irritation". Forty per cent of these reports were of "severe allergy symptoms", including throat tightness, shortness of breath, wheezing, low blood pressure, fainting or collapse.
The FDA also received occasional reports of hives, itching of the body and face (including untreated areas), and swelling of eyes, face and lips. Forty-four per cent of the cases needed hospitalisation.5Â The UK media covered the findings but the risks need to be put into context.
Between 1969 and 2013, the FDA received 131 reports of allergic and hypersensitivity-related adverse reactions associated with these acne treatments.5 To limit the risk, the FDA suggests applying "a small amount ... to a small affected area for three days". If the person does not experience any discomfort, they can follow the labelled directions.
Obviously, patients should be advised to stop using the product and seek medical help if they develop symptoms suggesting allergic or hypersensitivity reactions.5 Acne exemplifies pharmacy's potential role in skin care but pharmacists could do much more. The British Association of Dermatologists (BAD) notes that "there are well over 1,000 dermatological diseases".
Ten of these – eczema, psoriasis, acne, urticaria, rosacea, infections/infestations, leg ulcers and stasis eczema, lichen planus and drug rashes – account for 80 per cent of dermatological consultations in general practice.6 Indeed, skin conditions prompt up to 23 per cent of requests for advice from pharmacists about symptoms.1
Positive response
Against this background, researchers interviewed 25 patients who presented to community pharmacists in South Humber for their or a child's undiagnosed skin problem. Patients valued pharmacy's convenience and reported feeling confident they would be triaged to their GP if appropriate. High levels of trust were expressed in the pharmacists.
While concerns included lack of privacy, potential misdiagnosis and the inability to access medical records, "almost all" the interviewees felt positive about pharmacy care and would consult again about, and recommend pharmacy care for, skin problems. The authors suggest that future studies should evaluate outcomes associated with pharmacy-assisted self-care of skin conditions.1 Skin diseases rarely attract the attention they deserve.
A 2013 BAD report noted that dermatology is "often seen as a Cinderella specialty by trust managers and commissioners".6 Perhaps pharmacists could build on patients' trust and their long-established role in managing common skin conditions to help dermatology come to the clinical and commissioning ball.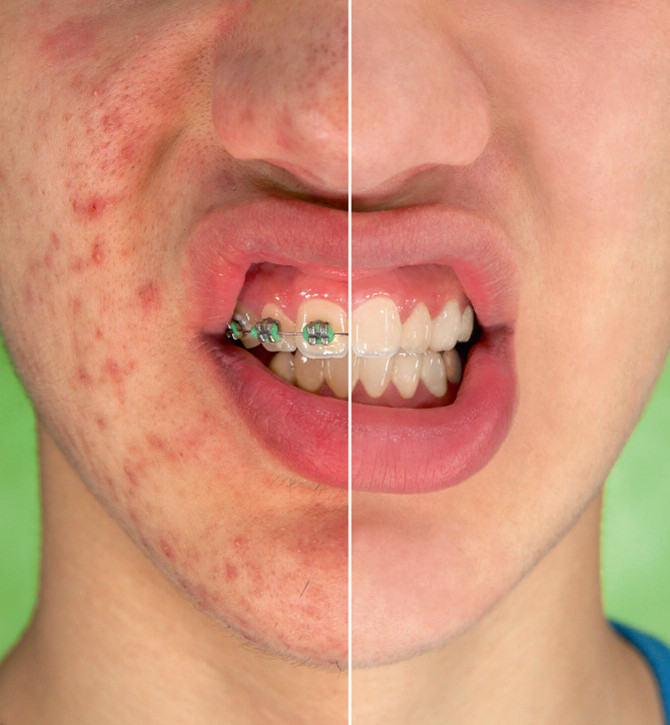 References
Int J Pharmacy Pract doi:10.1111/ ijpp.12126
Lancet 2012; 379:361-72
EADV 2015; 29 (Suppl 5): 1-7
J Bacteriol 2012; 194:3260-3261 June 2012 Volume 194 Number 12
Sponsored
Explore the interactive brain to learn about psychological causes of EPs
Upgrade your contraceptive consultations by exploring the interactive pack to learn about a daily oral contraceptive pill
Record my learning outcomes
Clinical
Inspiring stories related to health, fitness and the pursuit of wellbeing