Albuminuria linked to dementia
Clinical
Albuminuria linked to dementia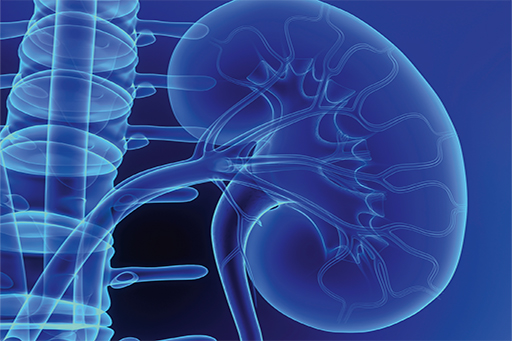 Albuminuria is associated with a 35 per cent increased risk of cognitive impairment or dementia, according to a meta-analysis of 22 studies published in Neurology.
The meta-analysis included studies that followed at least 100 people aged 45 years and older for a year or more. Based on five of these studies involving 27,805 people, albuminuria was associated with an increased risk of more than a third of cognitive impairment or dementia.
The 28 per cent increase in cognitive impairment or dementia seen in people with an estimated glomerular filtration rate (eGFR) of less than 60ml/min/1.73m2 did not reach statistical significance.
A lack of high-quality data meant the authors could not perform meta-analyses for serum creatinine, creatinine clearance or cystatin C, a protein that seems to be neuroprotective. Nevertheless, there was "tentative evidence" of an association between elevated serum creatinine levels and cognitive impairment and dementia.
"Kidney dysfunction has been considered a possible risk factor for cognitive impairment or dementia," says study author Kay Deckers from Maastricht University in the Netherlands. "Chronic kidney disease and dementia share many risk factors, such as high blood pressure, diabetes and high cholesterol, and both show similar effects on the brain, so they may have shared vascular factors or there may even be a direct effect on the brain from kidney problems.
"More research is needed to determine whether the kidney problems are a cause of the cognitive problems or if they are both caused by the same mechanisms."
(DOI:10.1212/WNL.0000000000003482)
Sponsored
Understand how different laxatives work so you can make the best recommendations for your customers
Understand the important role oral rehydration products play in helping prevent dehydration after illness
Record my learning outcomes
Clinical
Inspiring stories related to health, fitness and the pursuit of wellbeing