Oral care: A brush with Covid?
Clinical
Oral care: A brush with Covid?
In Clinical
Let's get clinical. Follow the links below to find out more about the latest clinical insight in community pharmacy.
Bookmark
The Covid-19 pandemic has had a severe impact on the UK's oral health as brushing habits faltered and trips to the dentist became more difficult. Pharmacy teams have an important role to play in reinforcing good oral care routines and looking out for danger signs when things start to go wrong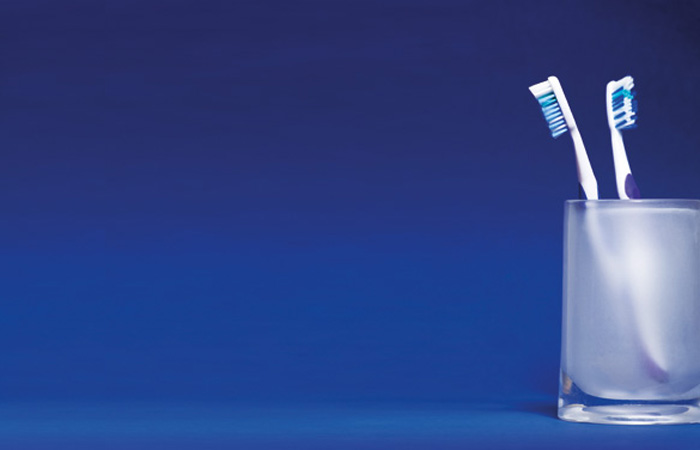 Learning objectives
After reading this feature you should be able to:
• Understand that Covid-19 can be transmitted via toothbrushes
• Explain recent moves to remove the barriers to water fluoridation schemes
• Encourage customers to look out for the early warning signs of mouth cancer.
An investigation by the Oral Health Foundation and Colgate shows that over half of British adults (55 per cent) feel they have neglected their teeth during lockdown. Around one in six (15 per cent) admit to not brushing their teeth as much as before the pandemic, while almost one in five (19 per cent) say they haven't been brushing their teeth twice a day.
According to the research, lockdown has also fuelled unhealthy eating and drinking habits. One in five adults are now eating unhealthier foods and more than one in 10 drinking more alcohol.
"Since coronavirus, it has been easy to get into the mindset that your health is not completely within your control," says Nigel Carter, chief executive of the Oral Health Foundation. "There are, however, elements of your health that you do have full authority over. One of these is the health of your mouth.
"Knowing that fewer people are brushing twice a day is disastrous for oral health as, along with consuming less sugar, it is one of the best ways to prevent tooth decay. Brushing last thing at night and at one other time during the day with a fluoride toothpaste takes just four minutes out of the day – an important and proactive step for self-care and something to prioritise."
Knowing that fewer people are brushing their teeth twice a day is disastrous for the nation's oral health
Key facts
• People have not been brushing their teeth as much as they did before the pandemic
• Almost one in five have not seen a dentist for over two years
• One person is diagnosed with mouth cancer nearly every hour in the UK
Containing Covid
While brushing should be encouraged, the sharing of brushes is a definite no-no – particularly now research has found that sharing a toothbrush, toothpaste, the same container for the brush and not changing a brush after infection are all possible cross-contamination routes for coronavirus.
In the study1, hundreds of families were monitored over the course of 15 days and it was found that over half (55 per cent) of Covid-positive people who share a toothbrush passed the virus onto other family members in the household. (Around one in four people are openly willing to share their toothbrush with others.)
"There are many hundreds of different bacteria and viruses in our mouths and those sharing a toothbrush could be passing these onto others," says Nigel Carter. "While this might be something relatively harmless, such as a common cold or cold sore, if the person you are sharing with is infected with viruses like hepatitis B and now coronavirus, these could also be passed on via the toothbrush, with severe health consequences."
In addition to sharing a toothbrush, the research discovered an even greater risk for families leaving their toothbrushes in the same container. Two in three people (66 per cent) who tested positive for coronavirus and who share a toothbrush container with family members, passed the virus onto them.
Further findings showed that the same tube of toothpaste should not be used between members of the family, as this is another way of facilitating cross-contamination.
"Storing toothbrushes in the same container has always been a bad idea, but today this separation has become a real necessity," says Nigel Carter.
"This is especially important if a person has the virus without the symptoms, as they could be unknowingly spreading the virus to loved ones. It is important to store a toothbrush away from others, in a dry place, and with the brush head pointing upwards. This allows the bristles to dry faster and hinders the spread of any virus or bacteria that may be lingering on the brush. If infected, soaking the brush in an antibacterial mouthwash after brushing could also help kill any microorganisms on the toothbrush."
The same investigation found that more than half (54 per cent) of those who did not change their toothbrush after testing positive for Covid-19 passed the virus onto other people in their household. The Oral Health Foundation advises anybody who has had coronavirus, or symptoms of the virus, to change their toothbrush.
"As a population we are taking unprecedented measures, both personally and professionally, to reduce the spread of coronavirus. Advising people to change their toothbrush, along with other simple oral hygiene actions, are relatively easy steps they can take to reduce possible spread of Covid-19," Carter adds.
The study also found that tongue cleaning was the most effective oral hygiene habit in reducing the spread of the virus as the tongue is a great reservoir of viral particles. Tooth brushing, interdental cleaning and tongue cleaning were all deemed essential in order to reduce the presence of the virus in the mouth.
Fluoridation moves a step closer
Included in recent Government plans for NHS changes are proposals to remove the barriers to water fluoridation schemes in the UK.
The draft bill for NHS reform, entitled 'Integration and innovation: working together to improve health and social care for all', lays out plans for the Government to take responsibility for the funding and implementation of water fluoridation. Currently, some 6 million people in the UK receive a fluoridated water supply. At present decisions on water fluoridation sit with local authorities.
Those in areas with fluoridated water have been shown to have lower rates of decay than those without, says Nigel Carter, chief executive of the Oral Health Foundation. "In recent years we have seen water fluoridation proposals repeatedly stall at local authority level due to high cost, competing demands and limited budgets. All the while, tooth decay continues to be the most common chronic disease in the country.
"As a dental practitioner in Birmingham I saw first-hand the benefits to children's oral health of water fluoridation. Working on the borders of fluoridated Birmingham and the then non-fluoridated Sandwell, we could tell which side of the dividing road children came from based solely on their decay experience."
Water fluoridation is the single most effective public health measure there is for reducing oral health inequalities and tooth decay rates, especially amongst children, he says.
DIY dentistry
The latest statistics from the NHS on dentistry in England make worrying reading. In the 24 months to December 2020 only 19.7 million adults were seen by a NHS dentist, which equates to 44.5 per cent of the adult population. The figures for children are even worse. Only 3.6 million children were seen by a NHS dentist in the 12 months to December 2020 – less than 30 per cent of the child population.
Meanwhile, the OHF/Colgate research shows that more than one in three people (36 per cent) reported toothache during the first lockdown, with nearly one in 10 (9 per cent) experiencing the pain for longer than two weeks. To remedy this, a concerning number (almost one in four or 24 per cent) went online to find solutions to fix their own dental problems.
One result was that, during the first phase of the pandemic, numerous news stories were reporting that people had been resorting to removing their own teeth because dentists were shut. "DIY home dentistry is a terrible idea and should be avoided at all costs," says Nigel Carter.
"Home treatments in untrained hands often comprise shortcuts that come with added dangers and can lead to permanent damage to a person's health."
Anyone experiencing any problems, like toothache, should book an appointment with their dentist, he says. "Having been closed at the beginning of the pandemic and dealing with a backlog of patients in the months that followed, most dental practices are now back to relative normality."
With the support of Colgate, the Oral Health Foundation launched The Truth About Tooth Decay – an online hub that enables users to learn how to identify risk of tooth decay and spot the early warning signs, together with useful advice on preventing or managing the problem.
Most dental practices are now back to relative normality
Cold sores, mouth ulcers and denture care
• Cold sores are caused by the type 1 strain of the herpes simplex virus (HSV1), which is usually caught in childhood. The virus lives in the roots of the nerves until triggered, usually by illness, stress, sunlight or cold. A cold sore starts with a tingling sensation around the lip that develops into a small, painful cluster of blisters, which may burst, leaving a red, sore, contagious area. An antiviral cream (e.g. containing aciclovir) can speed up healing, especially when applied at the tingling stage. Special patches are also available that quicken healing and reduce the risk of the infection spreading. Good hand hygiene and avoiding touching the lesion are essential to avoid transmission, while applying a sunscreen lip balm may reduce outbreaks.
• Mouth ulcers may be caused by oral trauma or poorly fitting dentures or they may be triggered by stress or certain foods in individuals with a genetic predisposition. Most aphthous ulcers heal within 10-14 days and various OTC topical products are available to help manage the pain, including topical analgesics and anaesthetics. A mouth ulcer that has not healed within three weeks could be a sign of mouth cancer and requires urgent referral (see panel, below).
• Dentures should fit properly so customers shouldn't need to use denture fixative, but if the jawbone has shrunk significantly since the dentures were made, adhesive may be needed to help keep the dentures in place. While dentures are pretty tough they are not indestructible and are softer than natural teeth. Not looking after them can affect how they fit. Anyone with a complete set of dentures should be advised to see their dentist regularly because if poorly fitting or worn dentures aren't replaced, they can cause discomfort and lead to mouth sores, infections or problems eating and speaking.
Mouth cancer concerns as cases rise
Cases of mouth cancer in the UK have nearly doubled in the past 20 years. One reason for this could be that an alarming number of people are unable to identify the early warning signs and symptoms. Pharmacists can help them to do this.
Last year, more than 8,700 British adults were given the news that they had mouth cancer. Put another way, that is one person diagnosed with the disease nearly every hour. New annual cases have soared by 97 per cent since the year 2000, while those losing their life to the disease have increased by 48 per cent in the last decade. Research by the Oral Health Foundation reveals that seven in 10 people (71 per cent) do not know the symptoms of mouth cancer.
Anybody is at risk of mouth cancer so it is important to be vigilant and know how and where mouth cancer can strike, says Nigel Carter, chief executive of the Oral Health Foundation. "Look for mouth ulcers that do not heal within three weeks, red or white patches in the mouth and unusual lumps or swellings in the mouth or head and neck. Most mouth cancers appear on the tongue – around a third of all cases – but it can also strike on the tonsils, gums and lips. It can also be found on the roof or floor of the mouth, as well as the throat."
The new research shows that around one in two people (52 per cent) are aware that long lasting mouth ulcers could be a sign of mouth cancer but fewer knew that red and white patches (41 and 48 per cent) could be a symptom. Similarly, less than half (47 per cent) identify lumps or swellings in the mouth, head or neck as a potential sign of mouth cancer, and even less (23 per cent) know that persistent hoarseness might be a link.
"By spotting mouth cancer early, patients have a much better chance of beating it. With early diagnosis, the chances of surviving mouth cancer are nine out of 10 and that is why knowing what to look out for is so important," says Catherine Rutland, clinical director at Denplan, part of Simplyhealth.
"A simple self-examination should involve checking the cheeks, gums, lips, tongue and tonsils. Also check the floor and roof of the mouth, as well as the head and neck. People should be looking for mouth ulcers that don't heal within three weeks, red or white patches in the mouth or unusual lumps or swellings in the mouth, head and neck."
Reference
Gonzalez-Olmo et al. Oral hygiene habits and possible transmission of Covid-19 among cohabitants'. BMC Oral Health (2020) 20:286
Sponsored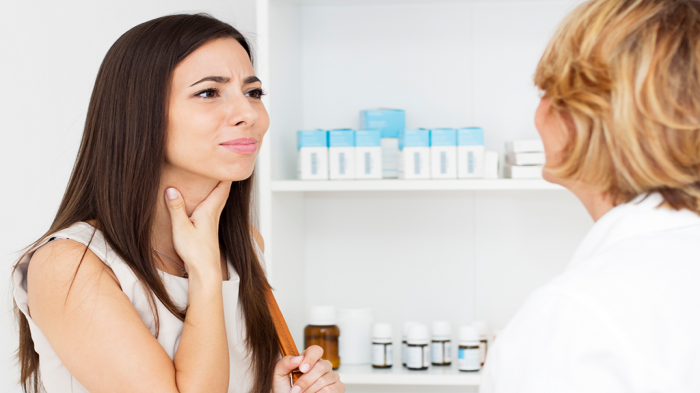 Sponsored education
This module will help you to understand and educate customers about the risks of antibiotic resistance, and recommend products to help them effectively manage their sore throat symptoms.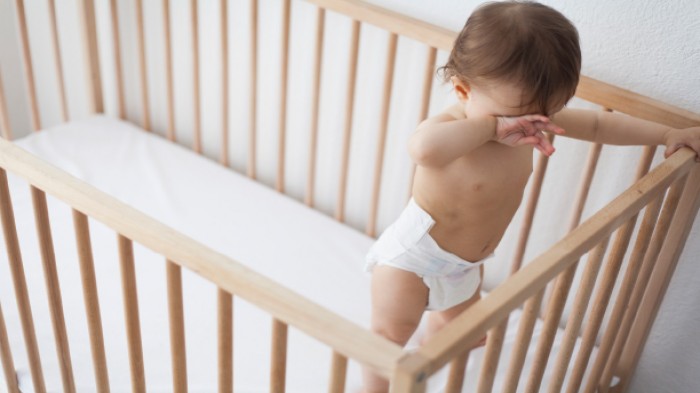 Sponsored education
Prepare to advise parents and carers on appropriate management of their children's eczema.
Record my learning outcomes
Clinical
Let's get clinical. Follow the links below to find out more about the latest clinical insight in community pharmacy.
In Clinical
Let's get clinical. Follow the links below to find out more about the latest clinical insight in community pharmacy.
Bookmark