Supply chain worries grow
Analysis
Supply chain worries grow
In Analysis
It's time to delve deeper into health discussions. Broaden your understanding of a range of pharmacy news and topics through in-depth analysis and insight.
Bookmark
Concerns about medicines supply chain resilience, including the ongoing Brexit saga, continue to intensify and have even been raised in Parliament
If the UK leaves the European Union without a deal – something that is still far from clear – the medicines shortages that pharmacies across the UK currently struggle with could get a whole lot worse.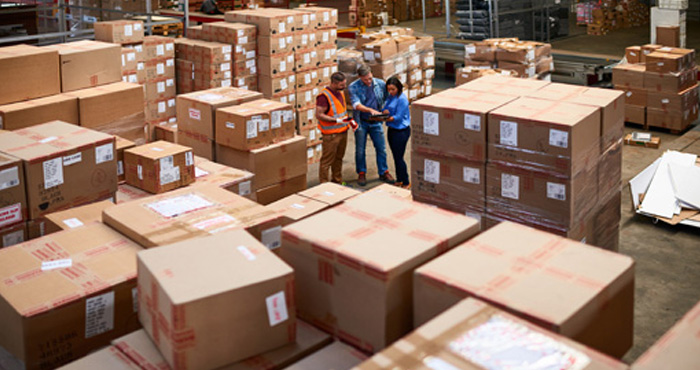 As a result, earlier this month, the Government announced a ban on the export of certain medicines including HRT, epilepsy medication and adrenaline pens. We also saw the first Serious Shortage Protocols (SSPs) issued by the Department of Health and Social Care (DHSC) in response to significant ongoing disruption to the supply of fluoxetine capsules.
On September 3, three independent health think tanks – The King's Fund, the Health Foundation and Nuffield Trust – wrote an open letter to MPs summarising four major areas where the impact of a 'no deal' Brexit could be felt most sharply in the health and care sectors. The number two concern on their list, after NHS staffing, was the risk of shortages and price rises for vital supplies.
"Despite plans for stockpiling and creating new supply routes, the large amount of new paperwork and regulatory hurdles that a 'no deal' Brexit would create for imports is likely to increase shortages of medicines and medical devices. Although it is difficult to judge the magnitude of the problem, the leaked Operation Yellowhammer document emphasised the vulnerability of supply chains in the sector," the letter warned.
"We can be certain that these additional burdens will mean companies face higher costs to get their products into the UK – costs that will ultimately be passed onto the NHS. Nuffield Trust analysis estimates these would total around £2.3bn per year across the UK. This money will have to come out of other services and supplies that patients use, unless the overall budget increases.
"In the short-term, higher costs would risk shortages of generic medicines even if supply chains remain unbroken, as the National Audit Office reported happened in relation to price pressures in 2017."
The Operation Yellowhammer document, dated August 2, and put into the public domain on September 11 after MPs voted to force its release, warns of a dramatic slow down in cross-Channel traffic on Day 1 No deal (D1ND). Its 'worst case' planning assumptions warn that a "lack of trader readiness combined with limited space in French ports to hold 'unready' HGVs could reduce the flow rate to 40-60 per cent of current levels within one day...The worst disruption to the short Channel straits might last for up to three months before it improves by a significant level".
Key facts
Medicines shortages continue to plague pharmacies and affect generics prices. Brexit could well make things even worse
The Government has introduced export bans and the first Serious Shortage Protocols for fluoxetine
There is a shortage of active pharmaceutical ingredients (API) coming out of China.
Special mention
Medicines get a special mention in the Yellowhammer paper. "The reliance of medicines and medical products' supply chains on the short straits crossing make them particularly vulnerable to severe extended delays; three-quarters of medicines come via the short straits. Supply chains are also highly regulated and require transportation that meets strict good distribution practices. This can include limits on time of transit or mean product must be transported under temperature controlled conditions. While some products can be stockpiled, others cannot due to short shelf lives."
The DHSC is sticking with the "multi-layered approach" rolled out for the March Brexit deadline to mitigate these risks. This includes stockpiling, regulatory flexibility, and putting in place a co-ordinated National Supply Disruption Response system to manage issues that might arise following D1ND.
Additional warehouse space has been acquired and freight capacity secured on routes away from the short straits. In August the DHSC invited tenders for an express freight contract worth £25m to ensure the continued supply of medicines and medical products if the UK leaves the EU without a deal.
The tender document called for a "managed service to provide access to a total daily volumetric capacity of 30m3 on request". The service, which will be available to the whole of the UK, will mostly deal with standard medicines and medical products but will be able to deliver temperature controlled products "if needed", the Department stated.
The DHSC said it expected £4m of the contract money to come from the public purse, with the rest paid for by medicines suppliers. The contract is to run for one year. "These drastic plans to get urgent medical supplies into the UK for a year after a 'no deal' Brexit show the scale of disruption the Government is preparing for," says Mark Dayan, a policy analyst at the Nuffield Trust.
Warwick Smith, director general of the British Generic Manufacturers Association (BGMA), has been working with the Government on Brexit contingency planning for months and is all too aware of the potential impact of a 'no deal' Brexit. Over half the generic medicines coming into the UK are shipped across the short crossing from Calais to Dover. "All the plans that have been talked about are to mitigate delays at the border. Mitigation does not mean avoiding delays. The only way that would happen is if the UK remains in the single market," he says.
However, 95 per cent of BGMA members will have an additional six weeks of inventory in the UK by the end of October. That will buy time to get stock replenishment working as well as possible, and companies have already started reserving ferry space on other sea routes into the UK – but avoiding the short strait crossing brings its own problems.
"If you are a manufacturer with a plant in central Europe and used to taking medicines to Calais and using the roll-on roll-off ferry services ... if the destination changes and you have to aim to hit a specific scheduled service, the logistics becomes a lot more difficult," he says.
"And then there are going to be new customs procedures in ports. In a readiness survey only 50 per cent of BGMA members said they understood the required customs procedures. HM Revenue and Customs still has a lot of work to do explaining what the paperwork requirements are."
Some procedural flow charts were made available in August but companies need more detail, says Smith, who warns that the cost of Brexit will be passed onto customers. "BGMA members, with lower margins and complex supply chains, will find Brexit particularly challenging and cannot absorb the costs."
On the regulatory front, Smith says there is good news. In the case of a 'no deal' the Government has decided that batch release in the EU will continue to apply in the UK. Currently, when a batch of product is released into the market it has to be signed off by a qualified person. The batch release process can take place in any EU member state and is recognised throughout the EU. Because of Brexit there has been a move of quality control labs out of the UK to other EU countries.
Nine months ago the Government agreed that it would continue to accept EU batch release in the UK. "This is really important in allowing medicines to be marketed in the UK," says Smith. "Without that there was a real risk that existing products would come into the UK much more slowly."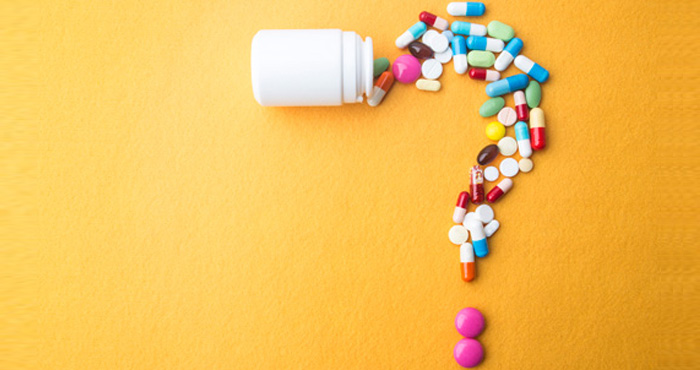 Supply chain resilience: major concerns
Regardless of the consequences of Brexit – and it should be emphasised again that at the time of writing, nothing had been decided; indeed some kind of deal might even have been creeping closer – wider supply chain resilience is also a major concern for BGMA members. Generic manufacturers are being forced to rely on a decreasing number of providers of active pharmaceutical ingredients (API) as supplier companies consolidate.
Generic manufacturers like to have more than one API supplier on their licence, but that increases regulatory costs. As price pressures have persisted a manufacturer may only list one API supplier. If that supplier goes, then the manufacturer needs a licence variation to recognise a new supplier, with consequent disruption to manufacture.
Historically, Spain and Italy were major suppliers of API, but China and India have now taken over that role. There is a shortage of API coming out of China, says Warwick Smith. "The Chinese have been closing down chemical factories close to residential areas and relocating them. This has led to a significant reduction of API coming out of China. It is also having an impact on price."
There are also issues with poor quality or contaminated API. The MHRA twice recalled batches of valsartan to pharmacy level in 2018 with products from Dexcel, Actavis (now Accord), Mylan and Teva affected. Irbesartan products from Macleods Pharma and Actavis were recalled in January this year. In both cases impurities produced during the manufacturing process at a facility in China were blamed.
The picture is complicated by the different business models adopted by generics companies. Some have their own manufacturing facilities either in the UK or elsewhere, while others outsource the manufacturing process to contract manufacturers.
Among BGMA members, Accord has a large manufacturing base in the UK, while Sandoz and Teva manufacture mostly in the EU, and Lupin and Glenmark have production facilities in India. Most BGMA members obtain some products from contract manufacturers. Companies such as Consilient Health, Advanz and Aspire entirely outsource manufacturing.
Not all generic suppliers source the API required for a product from a third party supplier: some have their own API manufacturing divisions. Among BGMA members, Glenmark, Dr Reddy's and Aurobindo produce most of their own API. Backward integration can be attractive due to the lower risks of supply disruption but it is not feasible for many generic suppliers given the financial and logistical requirements involved.
Generic manufacturers are being forced to rely on a decreasing number of providers of APIs
Price pressures
Supply chain issues aside, the relentless downward pressure on prices is another headache facing generic manufacturers. It is unreasonable to expect prices to keep falling, says Warwick Smith. In addition to the pricing pressures that may arise from Brexit, data on API prices for 62 molecules provided by one BGMA member shows that their price is projected to increase by an average of 19 per cent this year compared to 2018/19. One result of these competitive pressures is that product portfolios are being trimmed and there are fewer manufacturers of some products.
The BGMA's Oxera report on the supply of generic medicines in the UK, published in June, points to the UK having some of the lowest medicine prices in Europe, but there is still a focus on individual products. Government and the NHS should be looking at the wider picture, suggests Warwick Smith.
This shows the use of generic medicines has mushroomed over the past 15 years, doubling between 2005 and 2017 from 415 million to 824 million items to account for 75 per cent of prescriptions, while only accounting for 28 per cent of NHS spending on drugs at Drug Tariff reimbursement prices. In 2017/18, the NHS spent £18.2bn on prescription medicines.
According to the Oxera report, a comparison of prices across five (unspecified) European countries suggests that prices of generic medicines in the UK are generally lower than in the other countries – and often by a large amount. The prices of the analysed products in several of these countries are, on average, three to four-and-a-half times more expensive than in the UK.
Lower prices in the UK are due in part to consistent high level scrutiny of medicines prices and the sector's business practices. For example, since 2016, the CMA has opened more than seven investigations into alleged infringements of competition law by suppliers of generic medicines, including unfair or excessive prices. The Government has introduced legislation to give the DHSC power to intervene in the pricing of generic medicines under the Health Service Medical Supplies (Costs) Act 2017. In particular, the Government made it clear that the DHSC could intervene at any time in the pricing of any generic medicine if it deemed it necessary.
Community pharmacists have been all too familiar with the DHSC's ability to intervene in the Drug Tariff reimbursement prices of generic medicines. Scheme M, which informed Category M prices in the Drug Tariff, was a voluntary arrangement between the DHSC and the BGMA covering the collection of data and pricing of generic medicines. It has now been replaced by an alternative system under which disclosure of information is required from all unbranded generic medicine suppliers.
The DHSC says the data it collects on medicines prices has improved since new regulations came into force earlier this year. The hope is that Category M Tariff prices will better reflect what pharmacies have to pay their wholesalers.
The new system does not appear to have done much yet to reduce the number of price concessions notified by PSNC each month, although Warwick Smith says it is wrong to equate product shortages with price concessions as this is not always the case.
Functioning well
Despite the various pressures on the sector, the 2019 Oxera report, as in previous editions, says the market mechanisms for the supply of generic medicines in the UK are functioning well. Generic medicines continue to deliver significant price reductions following loss of patent exclusivity, and generic manufacturers appear to respond effectively to price signals and competition, the report says.
The generic price of a medicine in the six months after loss of patent exclusivity is 70 per cent lower than the originator's branded product, falling to 80-90 per cent lower over a four-year period. However, it should be borne in mind that the Oxera analysis focuses on the actual selling prices charged by manufacturers of generic medicines, not on pharmacy reimbursement prices.
A look at Category M products shows that, on average, the actual manufacturer selling price is around half of the reimbursement price paid by the NHS. The difference is wholesaler margin and the £800m which funds community pharmacies in England, as agreed between the DHSC and PSNC.
The generics market may be functioning well at the moment, but there are forces at work that could shake the foundations in the months ahead. For pharmacies at the end of the supply chain that is not a comforting thought.
Significant gaps in medicines planning for a 'no deal' (if it happens...)
There are still significant gaps in the Government's plans to safeguard medicines supply after a 'no deal' Brexit despite strenuous efforts, the National Audit Office has warned. A NAO report published on September 26 revealed that, as of September 20, 28 per cent of medicines used in the UK were not covered by the six-week stockpile recommended by the Department of Health and Social Care.
In addition, only 25 per cent of medicine suppliers had secured plans to bring medicines into the country without relying on the short Channel crossing between Dover and Calais. The Government's worst-case assumption is that in the immediate aftermath of a 'no deal' Brexit, the crossing will be operating at 40-60 per cent of its current capacity.
The NAO said pharmaceutical industry representatives had spoken of "continuing concerns… about the quality of practical information from Government on the precise border processes that will operate after October 31".
The NAO concluded that while the DHSC had done "a great deal of work" to prepare for no deal – including recruiting more "pharmacist advisers" to help the DHSC manage medicines shortages – there were still "several high-risk areas" that had to be addressed. Securing freight capacity and building "a full picture of preparedness across the supplier base" are top priorities, the report said.
Sponsored
Sponsored education
Safely recommend the most effective laxative for every customer with constipation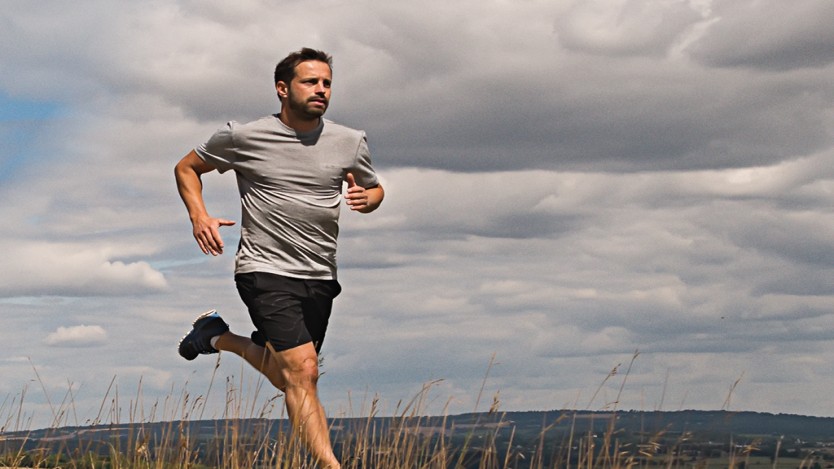 Sponsored education
Make the right recommendations to support customers to stop smoking
Record my learning outcomes
Analysis
It's time to delve deeper into health discussions. Broaden your understanding of a range of pharmacy news and topics through in-depth analysis and insight.
In Analysis
It's time to delve deeper into health discussions. Broaden your understanding of a range of pharmacy news and topics through in-depth analysis and insight.
Bookmark