Analysis
Older people's health
In Analysis
It's time to delve deeper into health discussions. Broaden your understanding of a range of pharmacy news and topics through in-depth analysis and insight.
Bookmark
We may be living longer but health issues can often dominate these extra years. With nearly half of the over-75s living alone, pharmacies have a vital role to play in helping to safeguard the health and well-being of the older generation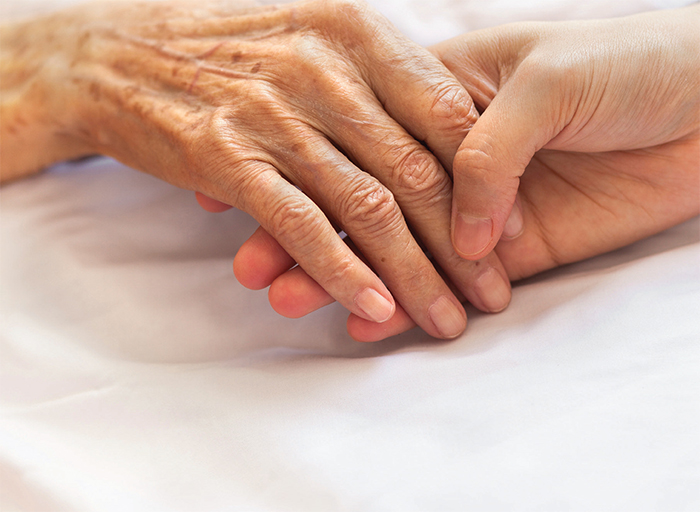 Learning Objectives
After reading this feature you should be able to:
Support elderly patients through tailored medicines services and other health initiatives
Consider the pros and cons of MCAs
Manage common ailments affecting older people
The UK population is ageing but while people are living longer, they are not necessarily remaining healthy. According to Age UK, around 40 per cent of people over 65 years have a longterm condition, such as high blood pressure, type 2 diabetes, dementia and arthritis, placing a significant burden on health, welfare and social care services.
The Government's Better Care Fund was launched in June 2013 to give the elderly better care at home, with the aim of preventing 160,000 hospital admissions every year. However a report by the Institute for Public Policy Research, published in September, revealed that while patients with long-term conditions want more of their health needs to be managed independently at home, a lack of information and support is preventing them from being able to do so.
In November, older people's charity the Royal Voluntary Service revealed that almost 200,000 people over 75 years of age returned home from hospital without the support they needed to look after themselves.
"When older people are taking regular medication, they usually visit a pharmacy every month," says Reena Barai, a community pharmacist in Sutton, Surrey, "so use these visits as an opportunity for a friendly chat about how the patient is getting on. Pharmacists may notice if a customer isn't well, so it is important to build up a good relationship and support the person through any long-term conditions they may have."
Domiciliary MURs
According to Age UK, nearly half of the over-75s live alone and 6 per cent of older people (nearly 600,000) leave their house once a week or less. As older people become less mobile, they may be unable to travel to a pharmacy to collect their medication or have a MUR. Adherence can also be a problem with many medicines not taken as intended. According to the Royal Pharmaceutical Society (RPS), it is estimated that 5 per cent or more of hospital admissions are due to preventable problems with medication.
In some areas, funding is available from commissioners for pharmacists to carry out a domiciliary MUR service for the housebound. "A domiciliary MUR offers big benefits to patients who can't get to the pharmacy," says Raj Patel, National Pharmacy Association board member. "It provides information about the patient's use of medicines; for example whether they are hoarding medicines and not taking them. However it needs to be funded appropriately as a second pharmacist is required to run the pharmacy."
Croydon's domiciliary medication review (DMR) service has been running since 2012 with funding from the Better Care Fund. "Originally the service was just a three-month pilot, but this was then extended to a year," says Victoria Williams, principal pharmacist at Croydon Clinical Commissioning Group. "Now we have funding until March 2016, although we have to continue to demonstrate the value of the service and its impact on emergency admissions."
Barbara Jesson, community pharmacy adviser at Croydon NHS, says that the Croydon DMRs have been commissioned completely separately from in-pharmacy MURs due to the types of questions being asked, information collected and paperwork involved.
"There should be procedures in place to remove any medicines that aren't being used correctly and the additional funding reflects this extra work," she says. "Pharmacists who carry out a DMR need to have undergone a DBS check and have good communication skills. They also need to consider their personal safety when undertaking a DMR as they are working away from the pharmacy or on their own. The pharmacist may need to speak to the patient's GP beforehand about any issues to be aware of – for example, dangerous pets or family members."
Around 40 per cent of people over 65 years have a long-term health condition such as hypertension, diabetes or dementia
Anticoagulant monitoring
According to AntiCoagulation Europe, over one million people in the UK are currently prescribed oral anticoagulants (mainly warfarin) to prevent blood clots and reduce the risk of stroke. Currently patients must attend regular (sometimes weekly) clinic or hospital appointments for their INR blood testing, which can be difficult for some older patients.
Brighton and Hove's community pharmacy anticoagulation management service (CPAMS) is available in a number of pharmacies in the area. A specially trained pharmacist carries out the blood test and discusses the results with the patient to determine the correct dosage of anticoagulant required according to an agreed protocol. The patient's GP is made aware of the test results and any subsequent changes to medication.
"Our service involves taking a small finger-prick blood sample and provides INR results within around 90 seconds," says Rebecca Brown, clinical services pharmacist at Kamsons Pharmacy in Brighton. "Customers find this more convenient than going to a clinic as the blood test is much quicker, they don't have to wait for results and can ask questions easily.
"Patients come in with other prescriptions, so the pharmacist knows when they are taking any medicines that could interfere with the anticoagulant dose. Pharmacists find the service very rewarding, as it gives them a lot more face-to-face contact with patients and more clinical intervention opportunities."
Telecare technology
Sixty-one per cent of today's over-65s worry about losing their independence, according to research in November by Age UK Personal Alarms. Over a quarter of this age group believe aids and adaptations are the key to enabling them to stay at home for as long as possible. According to the Department of Health, the correct use of telecare technology (e.g. blood pressure monitors and falls detector alarms) can reduce death rates by 45 per cent, visits to A&E departments by 15 per cent and emergency admissions to hospital by 20 per cent.
"Pensioners are gaining ever-greater confidence in using advanced technology – be it computers, mobile phones or apps – opening up new avenues for health monitoring and equipment at home," says Norman Niven, pharmacist and pioneer of Protomed tele-enabled monitored dosage systems and the Protel Health telecare company. "Pharmacists are in the perfect position to facilitate access to these products as they are healthcare professionals but also have commercial interests."
In July 2014, the Jhoots Pharmacy group joined forces with telecare provider Centra Pulse to highlight the benefits of technology such as in-home personal alarms, fall detector sensors and trackable GPS devices. Every Jhoots staff member was given training to provide personal advice on telecare support that's right for customers' needs.
"Community pharmacies are playing an increasing role in the management of long-term health conditions and technology plays an important part in this, especially as it becomes more affordable," says Claire Brine, Centra Pulse director. "The Vega wristwatch, for example, is aimed at people with dementia. It tracks the wearer's location and connects them with a trained care professional at Centra Pulse's monitoring centre. It can be used to trigger an alert to Centra Pulse if someone strays beyond a preset safe zone, so carers will know if they are missing."
Dementia support
The Alzheimer's Society estimates that 850,000 people in the UK will have a form of dementia by 2015. Increasing numbers of pharmacists are enrolling as Dementia Friends, a Governmentfunded initiative run by the Alzheimer's Society to educate one million volunteers about how to support people with the condition.
"When a person with dementia finds that their mental abilities are declining, they often feel vulnerable and in need of reassurance and support," says Mimi Lau, Numark's director of pharmacy services. "Pharmacists who are trained as Dementia Friends will have a better understanding of the condition and can offer practical empathetic advice which, in turn, will help the person to retain their sense of identity and feelings of self-worth."
Reena Barai says that becoming a Dementia Friends champion has helped her understand what dementia does to a person. "The disease affects people in so different ways," she says. "Dementia is not just about losing memory; it can interfere with co-ordination, speech and perception. Someone's memory may be good, but their ability to communicate may be a problem. The support required isn't necessarily what you may think. Instead of doing things for the patient, it's important to do things with them, otherwise this can lead to more frustration and isolation and stop them from using their own judgement."
There is evidence that older people with dementia are at a significant risk of medication-related problems, which may be picked up by a MUR. "General problems include awkward pill packaging, prescription changes or worries over the safe management of drugs in the home or a person's confusion or memory loss affecting their ability to take medicines correctly," says Henrietta Adu, pharmacist and owner at Burwash Pharmacy in Brighton.
"The solution may be as simple as providing an easy-to-open container or involve a more sophisticated piece of assistive technology. Pharmacists may need to give practical advice about establishing pill-taking routines, a recommendation to the GP to change a prescription, alteration to a delivery or a referral to another agency for support if, for example, personal care is an issue," she says.
Medicines compliance aids
Many pharmacists regularly fill medicines compliance aids (MCAs) or monitored dosage systems (MDS) for individual customers or care homes – an immense workload that typically isn't funded.
A MDS usually consists of a cassette (containing several medicines in one compartment) or a blister pack (with only one dose of a medication in each compartment). Some MDS include a lockable sensor that reminds patients when to take pre-measured doses by sounding an alarm.
MDS compliance aids may be helpful in patients who are motivated to take their medication but sometimes forget or are unable to do so. For example, some patients may struggle to organise their medicines or remove medication from its packaging.
In July 2013, a report from the RPS on 'Improving patient outcomes: the better use of multi-compartment compliance aids' said MDS were not the best intervention for all patients. The devices are of no benefit if non-compliance is intentional, and there are concerns that they may contribute to medication errors.
"MDS can be a convenient way to store medicines, but they are only for tablets and capsules and don't take into account variable doses," says Henrietta Adu. "There is no place to store dispensing information, so there is a risk of errors as the medicines are transferred from their original containers."
Barbara Jesson says that the use of MDS in care homes disempowers the carers giving the medicines and are not always used for the benefit of patients. "In the CHUMS study in 2009, approximately 40 per cent of medicines seen could not be included in a MDS system," she says. "There was a danger that these medicines would be missed by the carers at the time of administration because of over-reliance on the MDS system. With patients in and out of hospital, there can also be issues with what is in the MDS at any one time."
The RPS recommends that patients who can safely selfadminister their medicines should be encouraged to do so or carers should be appropriately trained to administer medicines from their original packaging.
"MDS can help some people live at home independently," says Reena Barai. "However they are not always a medicines optimisation solution. Sometimes it is important to review the medicines in the first place to see if they are all necessary or if the regimen can be simplified."
Key facts
Over 1 million people in the UK are currently prescribed oral anticoagulants: older people can find it hard to attend INR clinics
Correct use of telecare technology in over-65s could reduce mortality rates by 45 per cent
850,000 people in the UK will have a form of dementia by 2015.
Sponsored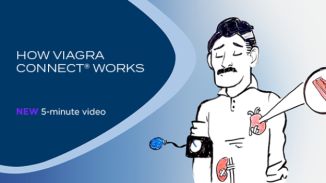 Sponsored education
Understand how VIAGRA CONNECT works so you can better support and reassure customers purchasing it in the pharmacy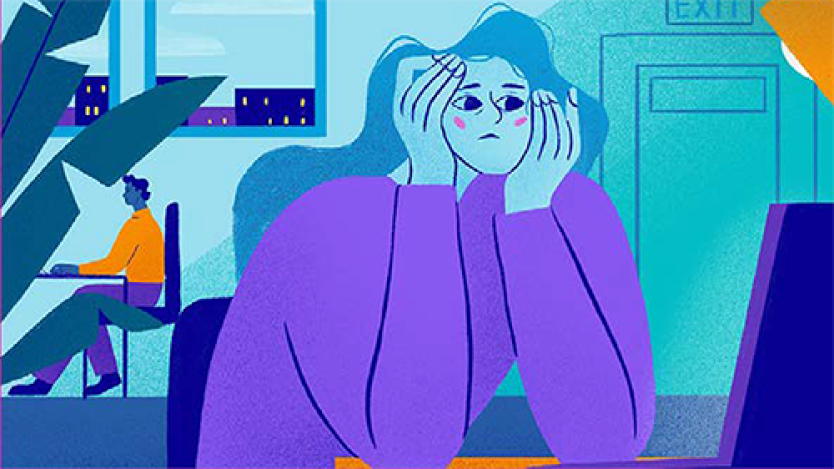 Sponsored education
This module busts the myths surrounding diarrhoea treatments and explores the products available OTC so you can recommend the right treatment.
Record my learning outcomes
Analysis
It's time to delve deeper into health discussions. Broaden your understanding of a range of pharmacy news and topics through in-depth analysis and insight.
In Analysis
It's time to delve deeper into health discussions. Broaden your understanding of a range of pharmacy news and topics through in-depth analysis and insight.
Bookmark