In Sponsored education
Learn from key healthcare brands with a range of sponsored education to help your understanding of how to use and advise on products in the pharmacy.
Bookmark
Sore throat: treatment update
Important self-care update for the pharmacy team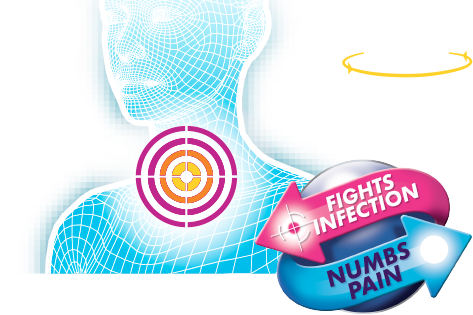 Sore throat is commonly seen in a pharmacy setting, as it is usually a self-limiting condition that doesn't need antibiotic treatment. Now that lozenges containing antibiotics (e.g. Tyrozets) are no longer available, make sure you are up to date on the alternative options and ready to handle customer queries.
Learning objectives
Know how to advise customers on managing symptoms
Understand when to refer to the pharmacist/GP
Be able to explain to customers why antibiotic lozenges are no longer available in pharmacy
Click and drag to move around the pack, and click on the 6 hotspots

to see how to answer some potential customer questions about Chloralieve Honey & Lemon lozenges. When you have read them all, click continue for additional advice.
Also available in mint flavour
Lidocaine hydrochloride 2mg Amylmetacresol 0.6mg 2,4-dichlorobenzyl alcohol 1.2mg