Learn from key healthcare brands with a range of sponsored education to help your understanding of how to use and advise on products in the pharmacy.
New
pharmacy category
8-minute module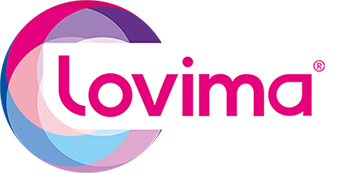 Supporting women

in their contraceptive choices
Desogestrel 75 micrograms film-coated tablets, under the brand name Lovima, have been reclassified as a Pharmacy-only (P) medicine for use as a daily hormonal contraceptive in women of child-bearing age, to be supplied under the supervision of a pharmacist. Lovima is a type of progesterone-only pill (POP).
Objectives
To support you in conducting effective, patient-specific consultations on contraception and enable you to appropriately supply Lovima 75 micrograms film-coated tablets (desogestrel), which is now available from pharmacies without a prescription for women who are eligible.
Active pack
The Lovima carton is designed to act as a tool (an 'active pack') to give you the prompts you need to aid the consultation process.
Click the hotspots around the active pack to find out some of the key information about Lovima. It is important that you read the full training and consultation resources. You can download these at the end of this module.
Active ingredient: Desogestrel 75 micrograms
Proceed to the next screen to continue the module, where you will find FAQs, more detail on contraceptive options and customer scenarios.
Product Information
LOVIMA® 75 MICROGRAM FILM-COATED TABLETS (DESOGESTREL) - PL 42807/0002
Indications: Oral contraception for women of childbearing age including adolescents. Posology: One tablet every day continuously; 24 hours between tablets. First tablet taken on the first day of menstrual bleeding. Contraindications: Active venous thromboembolic disorder. Presence or history of severe hepatic disease. Known or suspected sex-steroid sensitive malignancies. Undiagnosed vaginal bleeding. Hypersensitivity to any ingredients. Peanut or soya allergy. Precautions: Pregnancy should be excluded. Contains lactose. Not for patients with rare hereditary problems of galactose intolerance, the Lapp lactase deficiency, or glucose-galactose malabsorption. Caution in patients with: a history of breast cancer, diabetes, liver cancer or chloasma or depressed mood arising during use. Efficacy may be reduced with missed tablets, gastro-intestinal disturbances, or concomitant medications. Stop if sustained hypertension not controlled. Side effects: Common (≥1/100 to <1/10) breast pain; depressed mood; mood altered; libido decreased; menstrual cycle irregularities; nausea; acne; weight increased, headache. Uncommon (≥1/1,000 to <1/100) vaginal infections; contact lens intolerance; vomiting; alopecia; dysmenorrhoea; ovarian cyst; fatigue. Rare (≥1/10,000 to <1/1,000) rash, urticaria, erythema nodosum. MA holder: Maxwellia Ltd, Alderley Park, Alderley Edge, SK10 4TG Classification: P Price (ex.VAT): 28 tablets £14.28, 84 tablets £28.56. Date: July 2021.