RPS launches new strategy for 'bright future'
News
RPS launches new strategy for 'bright future'
In News
Stay up to date with all the news, learning and insight in the world of pharmacy.
Bookmark
The Royal Pharmaceutical Society has today launched a five-year strategy that its chief executive Paul Bennett insists will "prepare the organisation for a bright future" amid ongoing concerns about the long-term future of pharmacists' professional body.
Seven goals are outlined in the strategy for 2021-2026 including making sure the pharmacists' professional body leads the way when it comes to pharmacy practice, education pharmaceutical science and the safe use of medicines.
The vision sees the RPS prioritising developing careers and "supporting excellence in everyday work," playing a central role in pharmacy and pharmaceutical science, developing "critical products and services", establishing support networks to "extend" its reach and creating a "professional environment in which everyone truly feels they can be themselves."
It also wants to improve its "organisational effectiveness" by creating "a viable, efficient and financially sustainable organisation."
The release of the strategy comes as the RPS continues to lose members as highlighted by data from this month's national pharmacy board elections.
Bennett, however, said the RPS, which is celebrating 180 years since its creation, is "committed to championing the profession and working with our members to help shape its future."
"Our strategy outlines seven goals which provide a solid framework for RPS to prepare and support the profession for a dynamic future in which pharmacy and pharmacists plays a central role wherever medicines are used by patients," he said.
"It also ensures continued delivery of the high quality services, publications and resources our members expect.
"The goals are the result of careful analysis of the environment pharmacy operates in, as well as demographic and regulatory considerations.
"Our focus will now be to collaborate with our members and our extensive network of partners across Great Britain to make the ambitions in this plan a reality and ultimately improve outcomes for patients across the healthcare system."
Sponsored
Sponsored education
Identify the 5 key elements to address in your dry skin consultations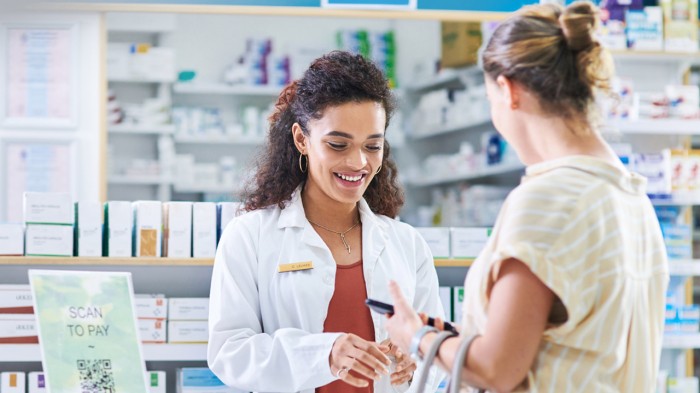 Sponsored education
Refresh your knowledge on managing mild to moderate pain and understand when a combination product can help.
Record my learning outcomes
News
Stay up to date with all the news, learning and insight in the world of pharmacy.
In News
Stay up to date with all the news, learning and insight in the world of pharmacy.
Bookmark