Budget 2021: Minimum wage increase threatens England's pharmacies
News
Budget 2021: Minimum wage increase threatens England's pharmacies
In News
Stay up to date with all the news, learning and insight in the world of pharmacy.
Bookmark
The living wage increase announced in Rishi Sunak's budget this week will pile financial pressure on England's community pharmacies, sector leaders have warned.
The chancellor unveiled his budget measures this week, including a rise in the living wage – the minimum wage for people aged 23 and over – from £8.91 to £9.50, a 6.6 per cent increase. Meanwhile, national insurance rates will rise by 1.25 per cent from April 2022.
Business rates will be temporarily halved with discounts capped at £110,000. Mr Sunak announced in his speech that he wanted to make the rates system "fairer and timelier with more frequent evaluations every three years".
AIMp: There is nothing left to cut
Leyla Hannbeck, chief executive of the Association of Independent Multiple Pharmacies, warned the living wage increase comes at a time when fuel costs and rent are also rising sharply. She said that while pharmacy employers "are happy for staff to get higher salaries, the only way NHS contractors are able to pay higher costs is to reduce investment in other parts of the operation".
The frozen funding levels imposed by the five-year contractual framework leave pharmacies with few options, she said.
"Over the past three years, community pharmacies have exhausted all possible ways of saving costs – there is nowhere else left in the operations they can target for savings.
"Clearly, all businesses will have to deal with these cost increases, but unlike most businesses pharmacies cannot pass the increased costs to our patients."
Responding to Ms Hannbeck's statement, Leeds contractor Ashley Cohen said: "How are we meant to find cash to increase wages across the board yet again with a zero per cent five-year settlement enforced on us after two years of actual cuts?"
The National Pharmacy Association commented: "This increase will result in better pay not just for those pharmacy staff on the living wage but those who are close to it, as employers need to maintain a wage differential between different staff.
"This is welcome news for staff but will also mean increased costs for pharmacies and once again brings into focus the need for fair funding for community pharmacies."
PSNC: Pharmacies already at breaking point
PSNC vice-chair Bharat Patel said the negotiator was "very concerned" by HM Treasury's refusal to grant an uplift in the £2.592bn annual funding envelope available under the terms of the five-year deal.
"Spiralling business costs" such as wage increases threaten a service which is in many cases "already at breaking point," he said.
Mr Patel added: "Pharmacies nationwide have made an enormous contribution to the pandemic response efforts, keeping their doors wide open to serve their communities and in doing so saving some 24 million GP appointments a year."
PSNC funding director Mike Dent said that while the budget may bring "some business rate relief" for independents the pressure on pharmacy businesses looks set to continue.
The negotiator is gathering evidence to present to the Government and NHS on the financial impact of the CPCF on pharmacies as part of the upcoming annual review, he said.
CCA: Underfunded and underutilised
Company Chemists' Association chief Malcolm Harrison welcomed the chancellor's investment in the healthcare system but noted that his budget "makes no mention of the community pharmacy sector which remains underfunded and underutilised".
Long-term investment is needed to help England's pharmacies "support the Government to fully level up access to healthcare services across the country," he said, going on to call for a solution to the sector's "acute workforce crisis".
Royal Pharmaceutical Society England board chair Thorrun Govind welcomed the autumn budget's emphasis on the importance of the Covid-19 vaccination programme, and said that efforts to support the health service "must be backed by investment in pharmacy education and training to build on pharmacists' clinical expertise to support patient care".
"Today's announcement recognises the importance of a better-connected NHS to deliver the best care for patients. Investment in digital technology must include enabling read-write access for pharmacists to a health and care record, wherever they may work," said Ms Govind.
Numark managing director Jeremy Meader said: "Whilst there was no specific mention of community pharmacy in the budget, it was peppered with commitments to fund measures to reduce health inequalities.
"It is clear that cannot be achieved without fully engaging community pharmacy on the frontline as we are the most easily accessible point of contact particularly in deprived communities for healthcare promotion, triage and management of long-term conditions. We are there willing and able to make a huge difference to healthcare outcomes and inequalities in our country."
Sponsored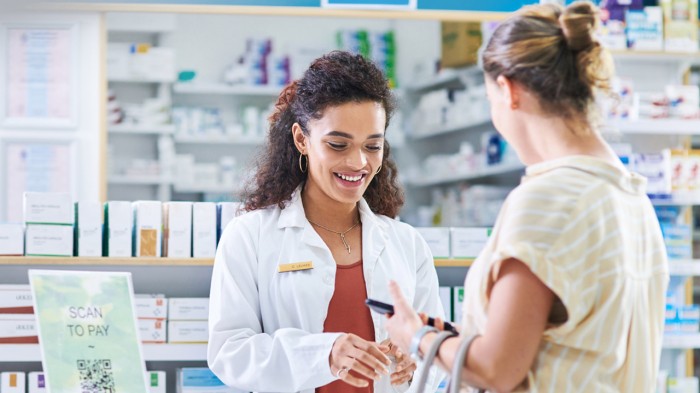 Sponsored education
Refresh your knowledge on managing mild to moderate pain and understand when a combination product can help.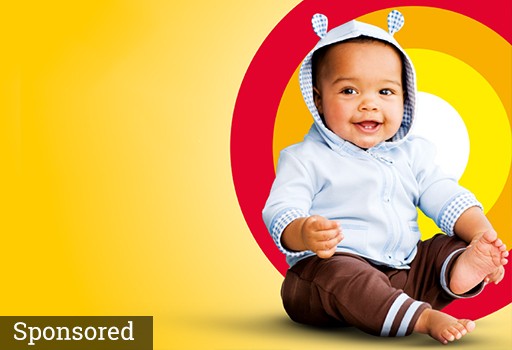 Sponsored education
Get to grips with the current guidance on managing fever in children and how antipyretics can help, and discover products you can recommend.
Record my learning outcomes
News
Stay up to date with all the news, learning and insight in the world of pharmacy.
In News
Stay up to date with all the news, learning and insight in the world of pharmacy.
Bookmark